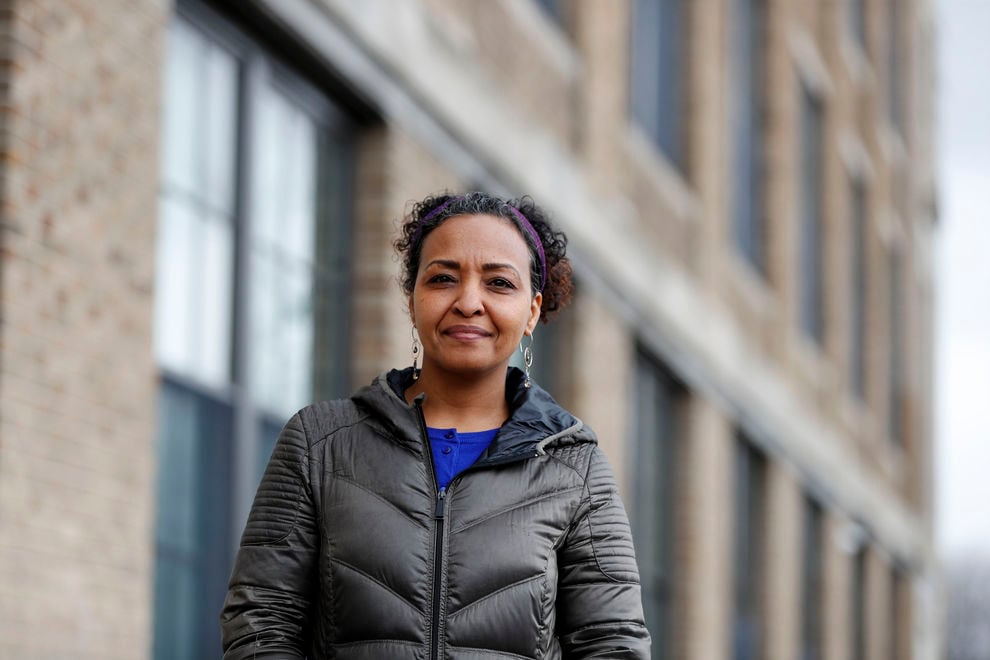 PUSH Buffalo, the West Side housing and community advocacy group, is getting some pushback on parking for its latest housing project.
The nonprofit group – whose acronym stands for People United for Sustainable Housing – wants to build 53 apartments in a series of multifamily and two-family projects on Congress Street, West Delavan Avenue, Rhode Island Street and West Avenue.
The group first needs variances from the Green Code for density, parking and balconies for a pair of three-story, wood-frame buildings at the corner of West Delavan and Congress, diagonal from each other.
Plans call for one building at 225 W. Delavan, with six three-bedroom apartments, and a second building at 160 Congress, with three three-bedroom apartments and two apartments with two bedrooms. The Congress Street building would also include a 576-square-foot community space with a bathroom that can be entered from Fargo Avenue.
"This project builds on PUSH's previous development work, based on a large need for housing," said Jenifer Kaminsky, the director of planning and community development for the Buffalo Neighborhood Stabilization Co., a PUSH subsidiary. She said the group has 600 households on a waiting list for housing.
But while neighbors may support the concept, they've been vocal about their biggest objection: parking. Between the two buildings, only two off-street spaces are planned.
"We're a side street. Our parking is very limited, because there's only a handful of houses that do have driveways," said Katherine Ortiz, a Congress Street resident. "You're building these huge buildings and no parking lots."
About 53 people also signed a petition opposing the project because of the lack of parking. That alarmed members of the Zoning Board of Appeals. The concerns also reached Common Councilmember David Rivera, who voiced his own concerns.
So the ZBA voted to table both projects, to allow time for Rivera to work with PUSH to hold another community meeting in the next few weeks. Kaminsky noted that the deadline for applying for the state housing funding is in August, and approvals from the planning and zoning boards are necessary first. "We are in a time crunch," she said.
PUSH held at least four public meetings with the community and has worked to make sure the projects conform to the neighborhood and setback requirements, said architect Phil Snyder. It's already incorporated some changes, including private porches and outdoor space for residents.
The group also is applying for housing subsidies from New York State Homes and Community Renewal, and also plans to make the projects energy-efficient, with a goal of reaching a net-zero level.
"We're trying to make this our most sustainable development," Kaminsky said. "Ultimately, this is about making these resilient, long-lasting buildings."
In other matters, the ZBA also:
Approved a variance to allow Myron Horton to use a city-owned lot he is purchasing at 168 Bissell St. for commercial parking for his fish market and a nearby church, both on Genesee Street.
Tabled a plan by the Buffalo Municipal Housing Authority to replace a burnt-out four-unit apartment building at 358-364 Grove St., in the LaSalle Court Apartments in North Buffalo. The project is located within 500 feet of the Village of Kenmore, which had not yet provided input to the ZBA.
The BMHA needs a variance for fewer windows because it plans to mimic the previous design for consistency with the rest of the 40-building complex, but the ZBA said a new look would be better.
"The buildings in that complex are nothing to be proud of," said ZBA Board Member Thomas Dearing. "You have an opportunity to create a whole new model. I'm disappointed in the housing authority."
But the BMHA's Henry Littles said there's more to it. "We are dealing with public housing, affordable housing," he said. "If we change one building in making it to the Green Code, now we're having people concerned why their building isn't the same, and we'll have undue pressure on the housing authority to change the other 39 buildings."
Get local news delivered to your inbox!
Subscribe to our Daily Headlines newsletter.