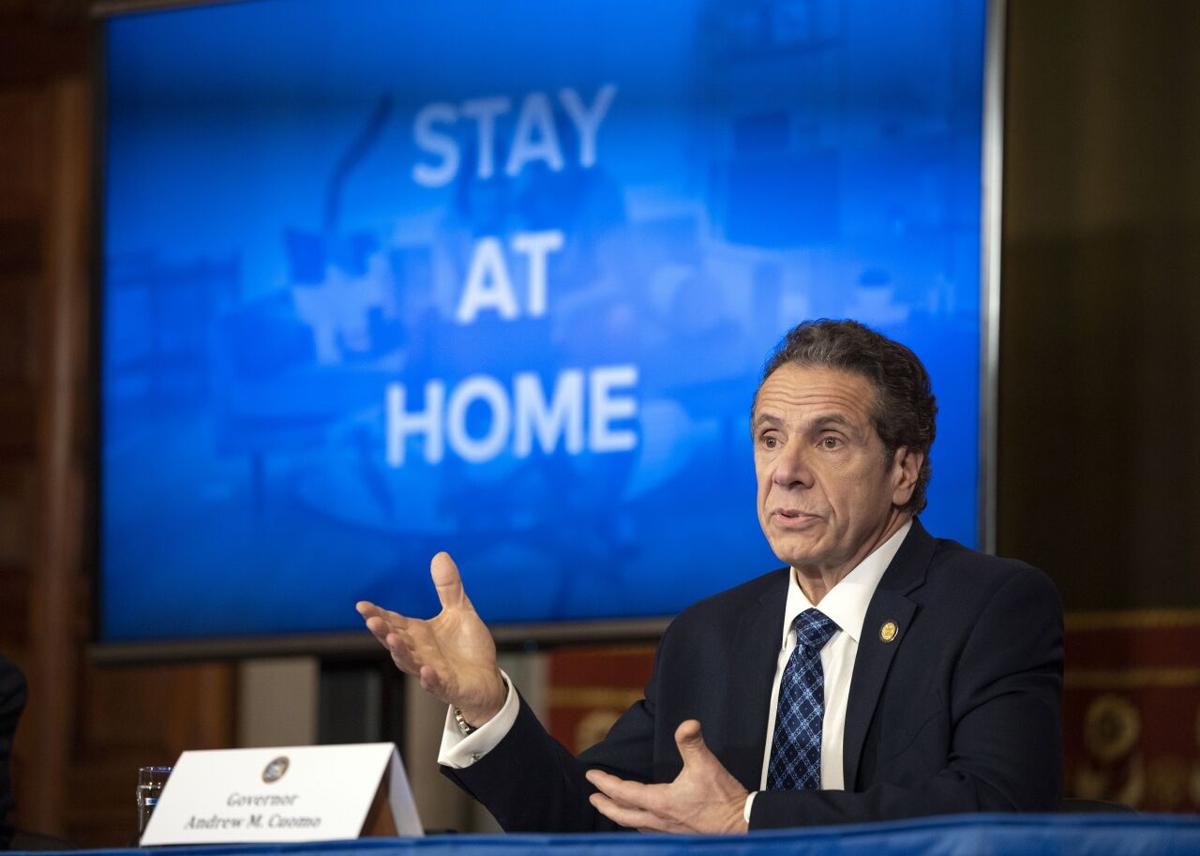 Among the many impossibilities the coronavirus pandemic has forced on the country is the conflict between renters suddenly unable to meet their monthly payments and landlords who may desperately need the money, themselves.
Gov. Andrew M. Cuomo recently extended the state's moratorium on evictions until August and while that is appropriate, it leaves the equation unbalanced. Corporate landlords may have the ability to withstand the loss of revenue for a time, but what about individual landlords renting out a house or an apartment within their own homes?
They have property taxes to pay, mortgages to meet, families to feed. They are also struggling through an unprecedented time in recent history.
Cuomo was surely correct to worry first about New Yorkers suddenly becoming homeless through no fault of their own. The coronavirus pandemic has thrown more New Yorkers out of work than anytime since the Great Depression of the 1930s. Imagine if the rate of joblessness were matched by the homelessness of millions of families throughout the state. It would quickly become kind of calamity that can undermine faith in democracy, just as the Great Depression threatened to do.
Still, this is a different time from the 1930s. In part because of the harrowing experience of that desperate time, protections are in place. Not only do jobless workers have the safety net of unemployment insurance, but the net has been expanded to provide more comprehensive protection during this period of extreme need.
For those who lose work because of the Covid-19 pandemic, the state has eliminated the one-week waiting period that usually applies to unemployment claims. In addition, Washington has added an additional $600 to weekly benefit checks. (Unless it is extended, that benefit will expire on July 31.) The federal government has also sent separate relief checks of at least $1,200 to Americans across the country. Theoretically, at least, few New Yorkers should be at immediate risk of eviction.
That doesn't mean that none is, of course, and it doesn't mean that even in a time of social distancing and economic inactivity that some people aren't seeing expenses rise. What happens to an unemployed person who loses health insurance and starts incurring medical expenses? What about families where a member has been infected with Covid-19? It's important to offer protection to renters, but it's risky to provide it at the expense of landlords.
There may be no easy answer to this problem. Direct government payments to landlords are impractical for any number of logistical and economic reasons. Payment to renters who have other bills may be ineffective.
But if it is appropriate to shield tenants from eviction, it is also important to help landlords whose incomes and responsibilities are undermined when the rent stops coming in.
What's your opinion? Send it to us at lettertoeditor@buffnews.com. Letters should be a maximum of 300 words and must convey an opinion. The column does not print poetry, announcements of community events or thank-you letters. A writer or household may appear only once every 30 days. All letters are subject to fact-checking and editing.
Concerned about COVID-19?
Sign up now to get the most recent coronavirus headlines and other important local and national news sent to your email inbox daily.