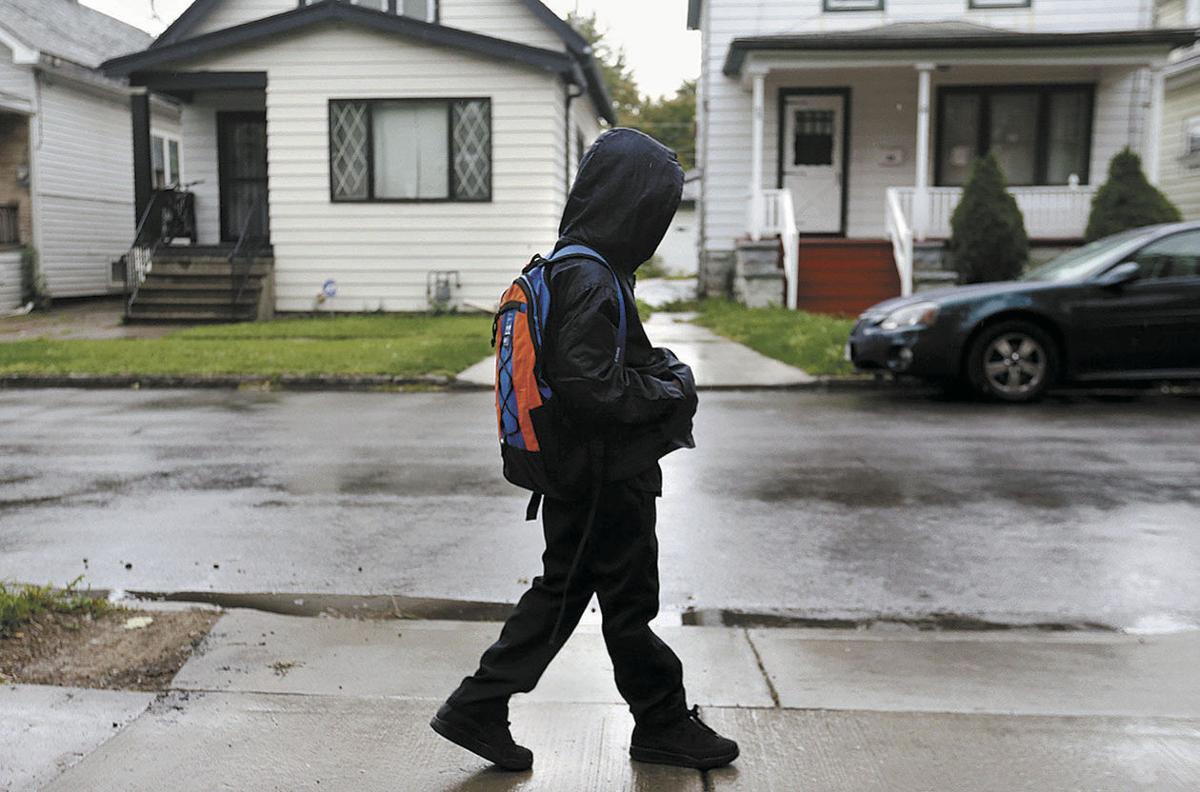 WASHINGTON – The economic stimulus bill being formulated in Congress promises to bring at least $250 per child per month to low- and middle-income families across America – a move that translates into a financial windfall for the poor in Buffalo, which in 2019 had the nation's second-highest child poverty rate.
President Biden called for a child allowance in his $1.9 trillion stimulus proposal, and this week House Democrats fleshed out the details of it: a $3,600 federal payment, spread out over a year, for each child under the age of 6, along with $3,000 for each child aged 6-17. The payments would phase out for single parents making more than $75,000 a year and for couples making more than $150,000. Payments would begin in July, and while the program is scheduled to last a year, it could be extended.
It's difficult to precisely estimate the exact financial benefit the new program would have in Buffalo, but there is no doubt the impact on the city's poor families would be immense. The U.S. Census Bureau estimated that 25,408 children in Buffalo were living in poverty in 2019. Using Census Bureau population estimates for the city's number of young children as well as older children, The Buffalo News calculated that the city's poor families would receive about $77 million in extra income because of the new child allowance.
Asked to gauge the impact of those payments, Rep. Brian Higgins, a Buffalo Democrat, said: "It's epic and biblical." Alluding to Christ's Sermon on the Mount, Higgins said: "Blessed are those that hunger and thirst. They will be fed."
A Columbia University study estimates that the program – which is likely to pass in some form in the Democratic-led Congress – would cut childhood poverty nationwide more than half. Higgins said that would likely happen, too, in Buffalo, which, according to Census Bureau figures , ranked behind only Cleveland in terms of child poverty.
Senate Majority Leader Charles E. Schumer, a New York Democrat, is pushing for the child allowance as well.
"This bold policy...is New Deal-like in its huge potential to reduce childhood poverty and address the terrible income inequality in America," Schumer said.
Approximately 43.4% of the children in Buffalo were living in poverty in 2019, and that was before the Covid-19 pandemic. David Zapfel, president and CEO of Gerard Place – a homeless shelter on Bailey Avenue – said that about 50 people used to line up at the shelter for takeout dinners on Mondays and Wednesdays. Now that number has tripled, and it includes many families with children.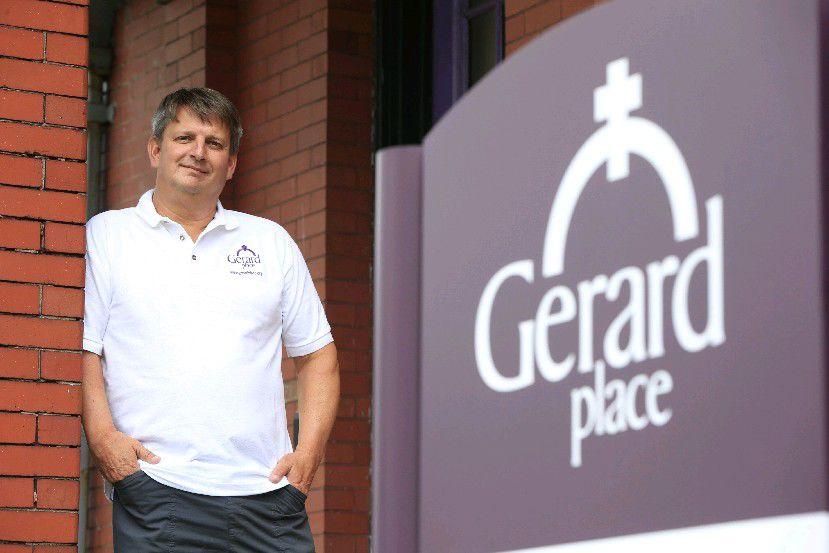 "As the pandemic gets longer and longer, that means people are out of work longer and longer and it always does seem to hit childhood poverty and, you know, kids going to bed hungry," Zapfel said. "So certainly, this program would make a huge difference in Buffalo."
The program's impact would spread far beyond the city, too. The Buffalo News estimated that in total, in the eight-county Western New York area, nearly 58,000 impoverished children would qualify for the program, thereby increasing the income of the region's poor families by nearly $184 million. And that doesn't include the vast number of middle-income families that would receive the children's benefit.
Both the House and the Senate recently passed budget bills that are expected to clear the way for passage of Biden's stimulus bill, including the child payments, in the next few weeks. And while the overall stimulus package currently has no bipartisan support, Sen. Mitt Romney, a Utah Republican, recently released his own proposal for $350 monthly payments for young children and $250 payments for older children.
Unlike the Democratic proposal, Romney's child payments would replace, rather than supplement, the traditional state/federal welfare program. Romney also proposes cutting the food stamp program and using the new child benefit program to make up for the cut.
"Now is the time to renew our commitment to families to help them meet the challenges they face as they take on most important work any of us will ever do – raising our society's children," Romney said. "This proposal offers a path toward greater security for America's families by consolidating the many complicated programs to create a monthly cash benefit for them, without adding to the deficit."
Other Republicans, however, have voiced skepticism about such child benefit proposals. In a statement, Sen. Marco Rubio, a Florida Republican, and Sen. Mike Lee, a Utah Republican, said that those proposals would discourage poor people from finding work.
"We do not support turning the Child Tax Credit into what has been called a 'child allowance,' paid out as a universal basic income to all parents," the GOP senators said. "That is not tax relief for working parents; it is welfare assistance."
What's more, the child allowance proposals essentially represent a reversal of state and federal welfare reforms of the 1990s that encouraged poor people to find jobs, Scott Winship, director of poverty studies at the conservative American Enterprise Institute, said in a blog post. By discouraging parents from working, the child allowance proposals could actually hurt families' long-term prospects, he said.
Via email, Winship added: "We know that the negative income tax experiments of the 1970s found that on net, greater benefits led to a sizable decline in employment among single mothers, and research on the state and federal welfare reforms of the 1990s found that, on net, less generous benefits led to more work in the population affected."
However, similar programs have managed to cut child poverty dramatically in many European countries. And here in America, the proposals have found widespread favor among advocates for the poor such as Rachel P. Bonsignore, director of LiftOff Western New York, which works to make sure that young people are prepared to learn once they reach school age.
"This proposal could really be beneficial to so many families, putting money in the pockets of folks who really need it the most, especially during this pandemic," Bonsignore said.