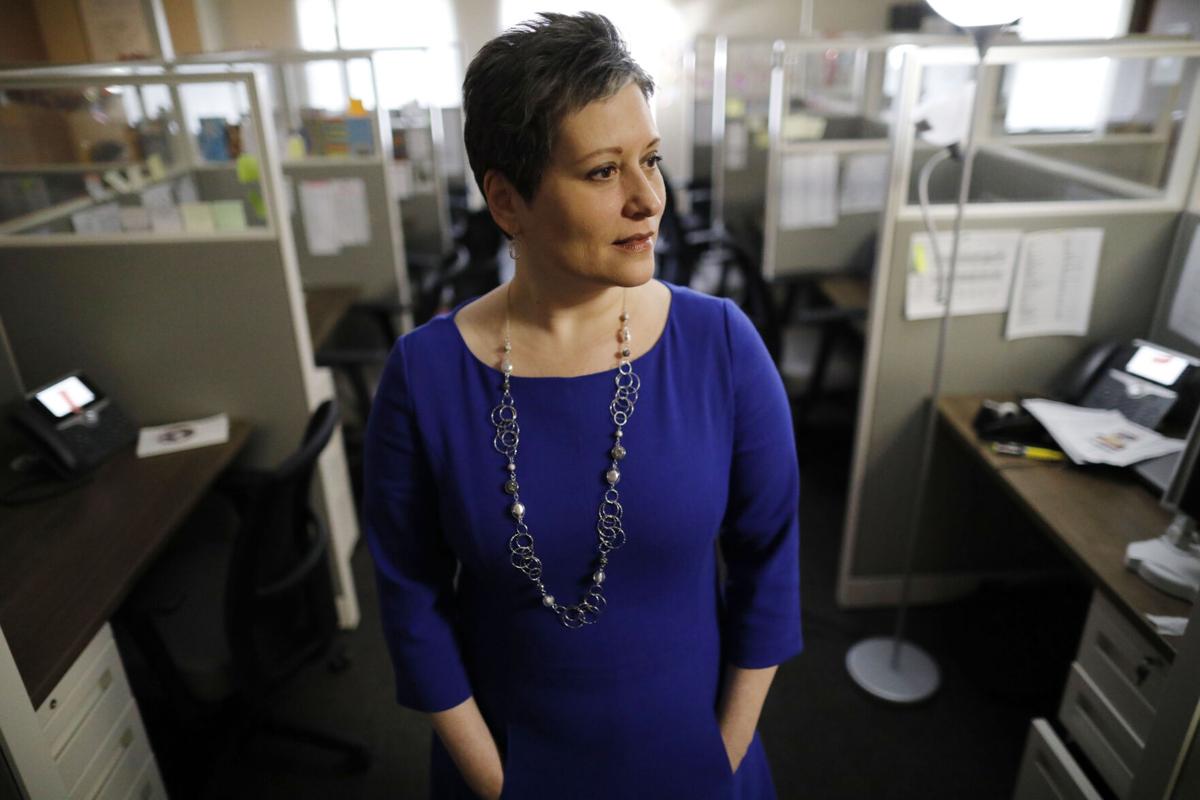 If you call 911 in Erie County about someone in the midst of having a mental health crisis, that call will go to the police, fire and/or ambulance services.
Crisis Services, which operates a 24-hour hotline and has an emergency mobile outreach program made up of mental health professionals, wants some of those calls diverted to its agency, and officials there are in talks to do a pilot program with Erie County's Central Police Services
"Instead of sending a patrol car, the calls get pushed outright to a mental health professional," said Tracie Bussi, the emergency mental health response coordinator for Crisis Services, in a virtual town hall held on Facebook Wednesday.
"This is a need in our community," said Crisis Services' Chief Operating Officer Robyn Wiktorski-Reynolds. "It's a pretty easy fix ... it's a simple thing to implement to make a big difference in people lives."
The pilot program has not started yet, Wiktorski-Reynolds said, and it would be done on a limited scale.
Peter Anderson, a spokesman for Erie County Executive Mark Poloncarz, said more funding and more discussions are needed before the program can be implemented.
"Central Police Services is always looking for ways to improve services and this could do that, but they can't start diverting calls without having partnerships in place, having funding secured and ready, training people how to do it and having other preparations done to get it up and running," he said.
The announcement follows calls from advocates of police reform who are seeking to reduce interaction between law enforcement and the public, in particular people who are suffering from mental illness.
On Saturday, a Buffalo police officer shot a homeless man who has a history of mental illness after the man hit another police officer with an aluminum bat. The man survived and was charged, while still hospitalized, with felony counts of assault and weapons possession. The shooting has prompted several protests.
Earlier this week, Mayor Byron Brown and Police Commissioner Byron Lockwood announced an agreement with the police union to begin a new "Behavioral Health Team," which would team Buffalo Police officers trained in crisis intervention with "clinicians" with Endeavor Health Services to respond to mental health emergencies. That team is expected to start operating in October.
Crisis Services has a mobile emergency response team that is dispatched to hundreds of calls every year. In many cases, counselors are able to work with the clients to get them help without involvement from police or taking them to a hospital. It also provides crisis intervention training for police officers in the region. So far, 136 Buffalo police officers have received the training, which includes 32-hours in class and eight hours with the mobile response team to observe how they operate.
"We are here 24-7," said Jessica Pirro, executive director of Crisis Services, in a phone interview. "We are crisis first responders. That's our responsibility to the community."
Diverting 911 calls is not a new concept, Bussi said during the Facebook town hall.
Broome County began diverting some 911 calls to mental health care workers a little more than two years ago. Callers there use a series of questions to help determine whether the caller or the subject of the call is in imminent danger of harming himself or herself or someone else. If not, the call is transferred to mental health workers.
Get local news delivered to your inbox!
Subscribe to our Daily Headlines newsletter.