Delaware North employees returning to the corporate offices on Monday were greeted by a jazz quartet and a lighted "Welcome Back" sign.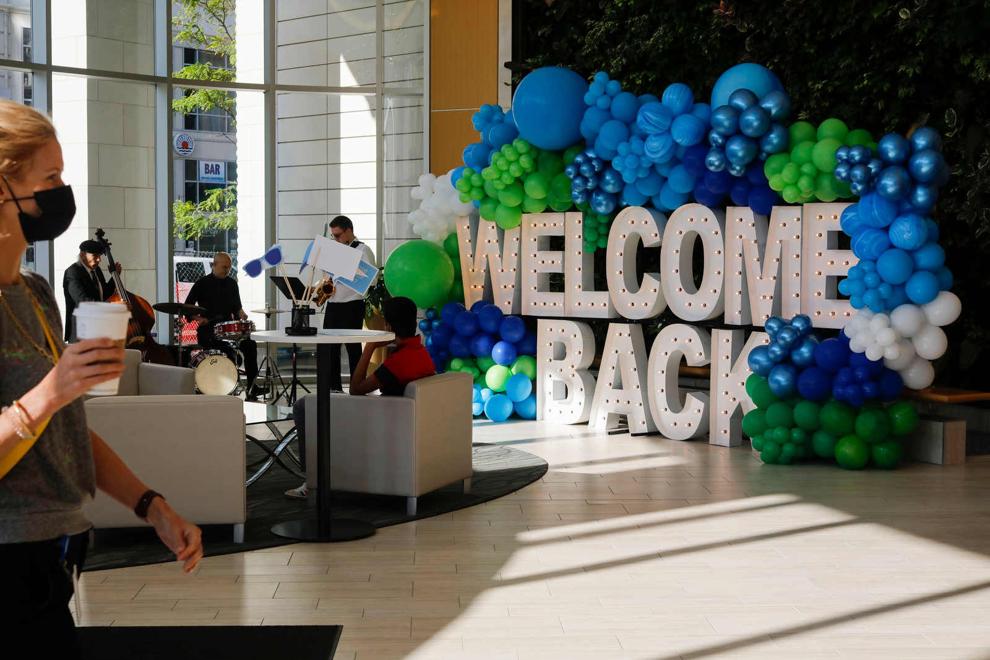 "It's a mini family reunion, there's no question about it," said Heather Jacobs, chief human resources officer.
19 Ideas, a marketing agency, has opened expanded offices on the West Side designed to stoke employees' creative fires.
Rich Products is preparing to renovate some of its office space with a hybrid workforce in mind.
Around the region, employers are weighing how to make workers feel at ease about coming back to the office. Some of them have delayed their plans more than once, most recently because of the surge in the Delta variant. 
"You see survey after survey of workers want to have the ability to have that flexibility," said Paul Tesluk, dean of the University at Buffalo's School of Management. "I think this is not a short-term phase. It's going to be a long-term and enduring trend."
The decision-making process for employers has grown complex after a year and a half of remote work. Many employees prefer working from home, and have been productive. Employers generally have been hesitant to require employees to return, amid ongoing health and safety concerns, and a tight job market. 
Delaware North turned Monday into a daylong event at its corporate offices at 250 Delaware Ave., calling it "250 Homecoming." Along with live music, there were free doughnuts, a prize wheel and lawn games in the Westin hotel courtyard.
"It's really an invitation for associates who feel comfortable to come back into the office," Jacobs said. Some employees have been working in the offices, but Monday's event welcomed them back in a bigger way.
Employees aren't required to come into the corporate offices, but those who do must be vaccinated, she said. 
Delaware North is adopting a work schedule it refers to as "flex@work." Employees, in discussions with managers, are determining whether they prefer to work in the office all the time, part of the time or go fully remote.
Jacobs said many employees favor a hybrid option, giving them the flexibility of working from home part of the week. She referred to the new schedule as a "shift in mindset," and said it builds on lessons Delaware North has learned over the past 18 months.
A billboard across the street captured the spirit: "Break out your 'formal' sweatpants – it's time to go back to the office. Welcome back, Team Delaware North."
"This was ready for a pandemic"
19 Ideas put a lot of thought and care into an expansion of its offices on Essex Street, in the Five Points neighborhood.
But just as the marketing agency was about to reveal the finished product to its employees in spring 2020, the pandemic forced everyone to go home – and stay there.
As remote-only work continued, Katie Krawczyk, 19 Ideas' CEO and founding partner, wondered about the renovation the agency had completed: "Did we just invest in this space for nothing, because no one would want this?"
That turned out to not be the case, she said. When employees finally got to see the renovated space downstairs from their offices on Essex Street – complete with soundproof booths and secluded work areas – they were impressed.
Earlier this year, 19 Ideas started letting employees return to its offices in small numbers. Now, all 20 of its employees are back, on a hybrid schedule.
"The timing could not have been worse," Krawczyk said of the original, delayed unveiling. "But surprisingly, this was ready for a pandemic. This has helped us transition into what is hopefully soon to be post-pandemic life."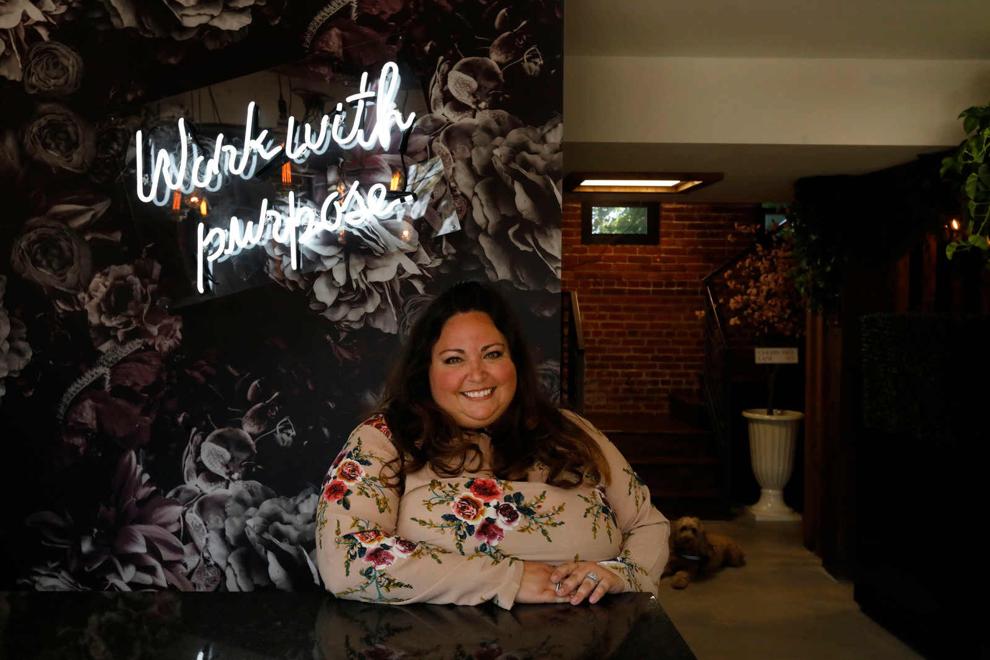 Promoting creativity at work was important to Krawczyk: "Offices I find to be some of the least inspiring places on the planet, where creativity often goes to die."
She and her husband drew upon inspiring examples they had seen while traveling overseas. Working with Michael P. Design, an interior design firm, 19 Ideas created an expansion that is nothing like a traditional office.
The center of the first floor space is called Hyde Park, a nod to the park in London. Tables are set up for chess and checkers, where employees can take a break and sit on balance stools. There's no office furniture on the first floor. It's all either custom built or home furniture.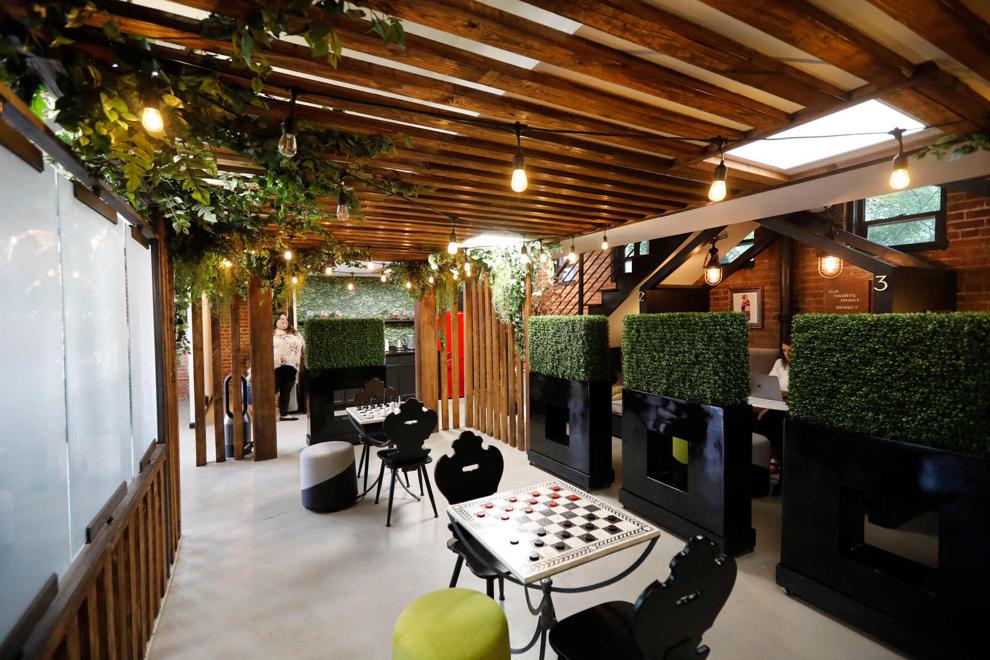 Along one of the walls is a row of individual areas, referred to as "houses," with semi-private places to work. Employees were drawn to those spots when they first returned to the office, as they transitioned out of their homes. For yet another level of quiet and privacy, there are two soundproof booths.
Krawczyk feels the new space retains some of the things employees liked about working remotely. At the same time, the office space caters to employees who felt isolated and lonely during the pandemic.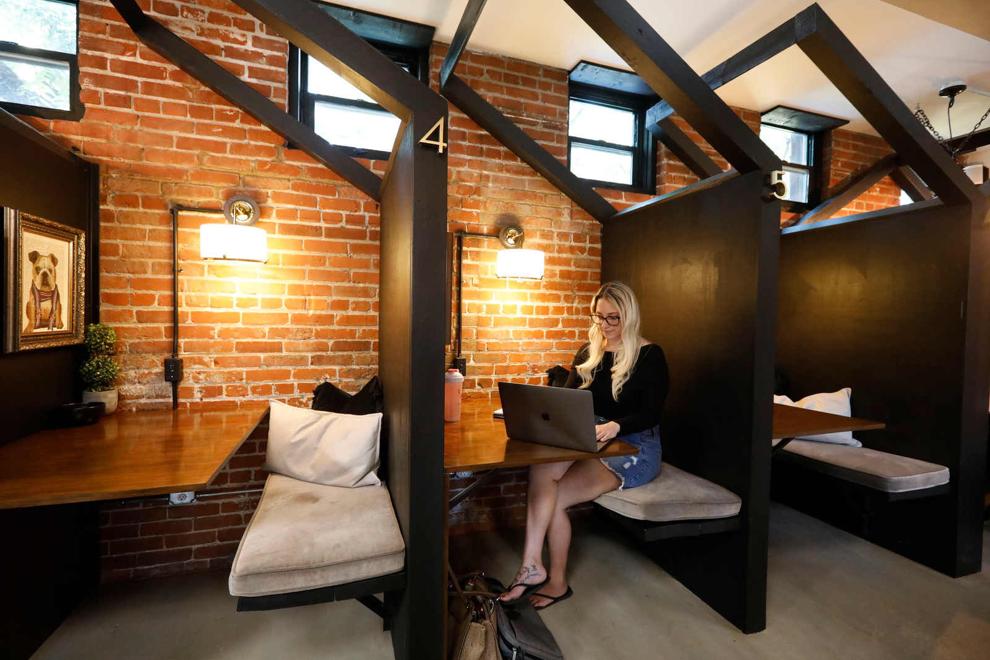 The renovated space also conveys to new hires and visiting clients what the agency is about, Krawczyk said. "The job isn't done once this thing is designed. It's everything else. It's the stress levels. It's how are we taking care of everyone."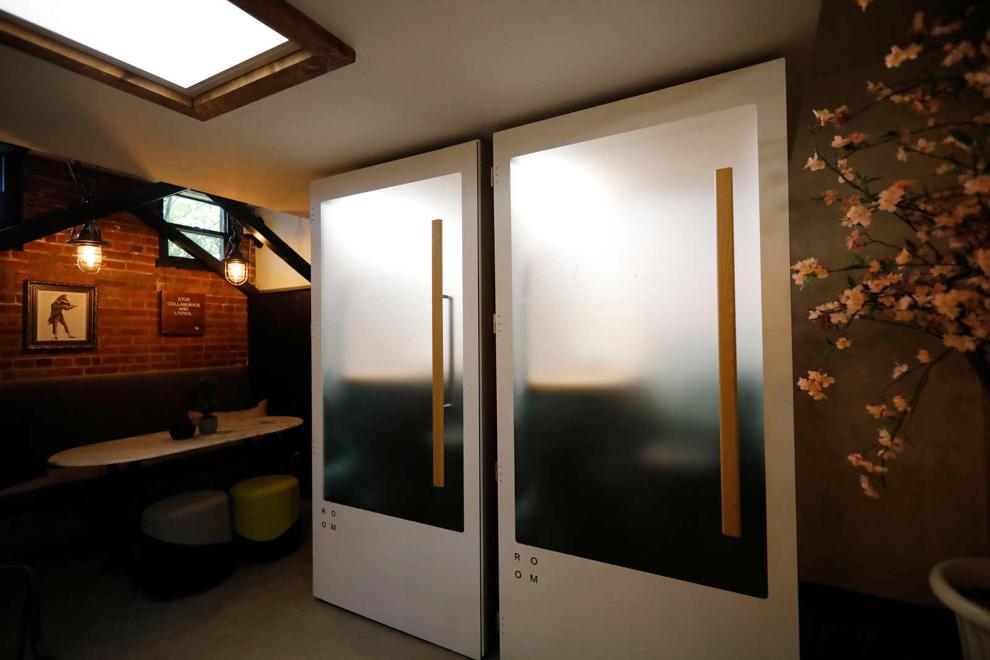 Along with the new office space, 19 Ideas has implemented a hybrid work schedule. All employees come in Tuesdays through Thursdays. On Mondays and Fridays, they have the option of working remotely. 
So what can employers do to make their workers feel comfortable about coming back in?
Health and safety concerns will be at the top of employees' lists, Tesluk said. Employers might try offering staggered work times and days of the week to reduce workplace density, or introduce vaccine requirements and mask policies for people in the office. Businesses that have invested in improved air filtration and circulation systems should make sure employees are aware of those upgrades, he said.
While many employees feel more comfortable working from home, Tesluk sounded a note of caution with that.
"When you're working hybrid or you're working remote, and other people are more in the office, there's good evidence to show that you often get overlooked when it comes to promotions and advancement opportunities, special assignments and other things that help you advance more quickly in your career," he said.
Employees working remotely who have ambitions to advance can still achieve those goals, Tesluk said, but they need to make sure they maintain a relationship with their managers, and that their work is being recognized. "It is pretty clear there is a bit of out of sight, out of mind, when it comes to promotion opportunities and advancement."
At Rich Products, employees have started returning to the Niagara Street headquarters, on a voluntary basis.
The company has "nomadic" workspaces, which allow employees to choose from different types of settings, whether it's for collaboration or quiet, focused time, said Dwight Gram, vice president of communications. The company is also investing in technology, training and resources to support a combination of an in-person and remote workforce.
Rich Products is preparing to start renovating the second floor of its campus, "where associates will ultimately see more meeting and collaboration space and less offices and permanent workstations, all designed with a hybrid workforce in mind," Gram said.
Back at 19 Ideas, Krawcyzk said employees have been receptive to the new office space.
"There are definitely some folks who I think if we hadn't done this would have been more likely to want to work remotely, who now feel inclined to come in," she said.