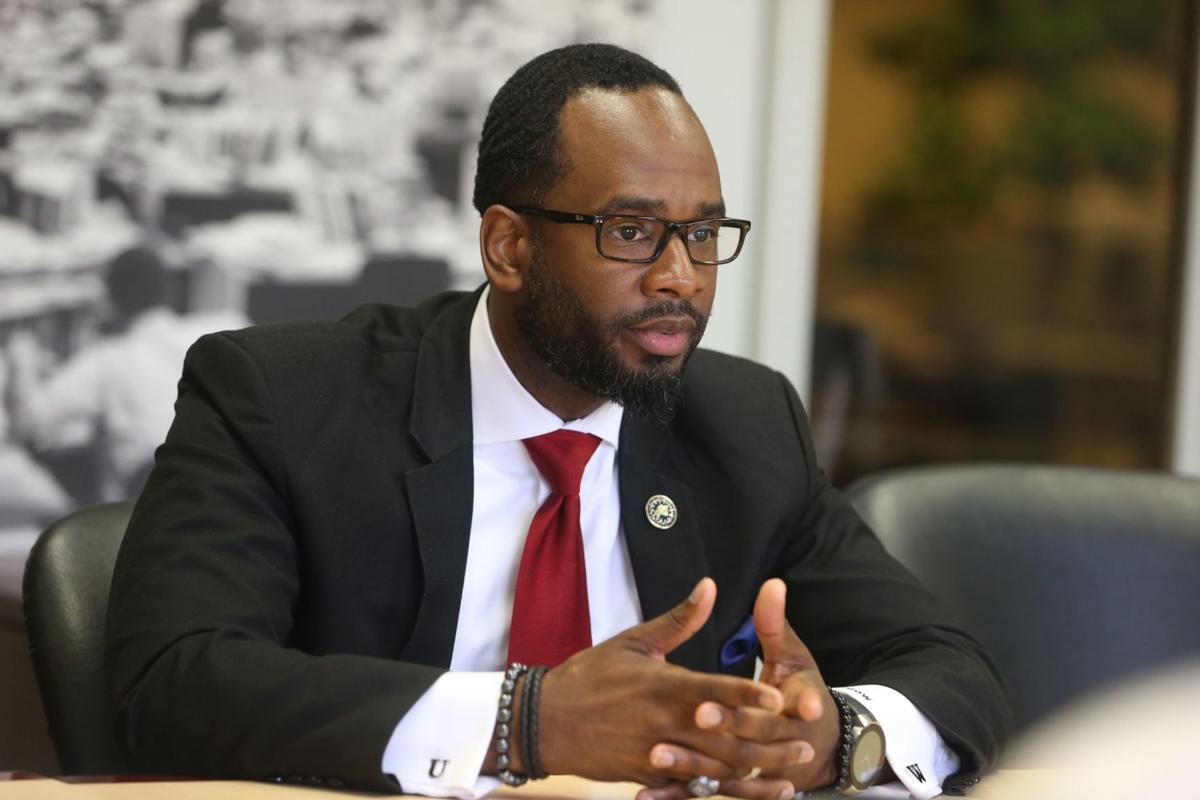 The fallout continues from the mistake made by Masten Council Member Ulysees O. Wingo Sr., who took a loaded gun into a Buffalo school.
Jerome Piwko, the principal who accepted the gun from Wingo and stored it in the school safe, has resigned his position at Riverside Institute of Technology, district officials confirmed.
"He has chosen to resign his position and the board has accepted," said Nathaniel J. Kuzma, general counsel for the Buffalo Public Schools
"Jerry is a great principal," said Robert L. Boreanaz, attorney for the Buffalo Council of School Administrators, the union representing district principals. "He's dedicated and he just thought it was best to move on to a different scenario."
The Board of Education accepted his resignation Wednesday, the same day it banned Wingo from district property for no less than 18 months — preventing him from attending his son's graduation next week — as a consequence for the events of May 14.
That's when Wingo — who has a permit to carry a concealed weapon — took his gun to an event at Riverside and checked it at the office, where Piwko stored it in a safe.
State penal law bans guns on school grounds, except in cases where they are carried by law enforcement or security guards. Erie County District Attorney John J. Flynn said Wingo "did commit a crime" when he took a loaded gun to Riverside, but he used "prosecutorial discretion" and "a little common sense" in deciding not to charge Wingo.
Flynn also noted the steps Wingo took to safely store the gun and that he had verbal authorization when the principal told him he could put the gun in the school safe.
Piwko had been on paid administrative leave since the incident.
"Jerry always had an interest in making sure the school and the students were safe," Boreanaz said. "Any technical violations of policy were never his intention. It was a difficult situation for him and he handled it the best he could under the circumstances."
Piwko earned $110,600 as principal at Riverside, where he has been since 2017. He started with the district in 2015 as principal at Native American Magnet School on West Delavan Avenue and prior to that served for five years as superintendent of the Elba Central School District, according to his online resume.
His resignation is effective Sept. 1, but he will not return to district duties, Kuzma said.
The Board of Education this week also accepted the resignation of Darryl King, the principal at East Community High School on Northampton Street, who has 20 years of service with the district.
Kuzma declined to comment on the circumstances of King's resignation.