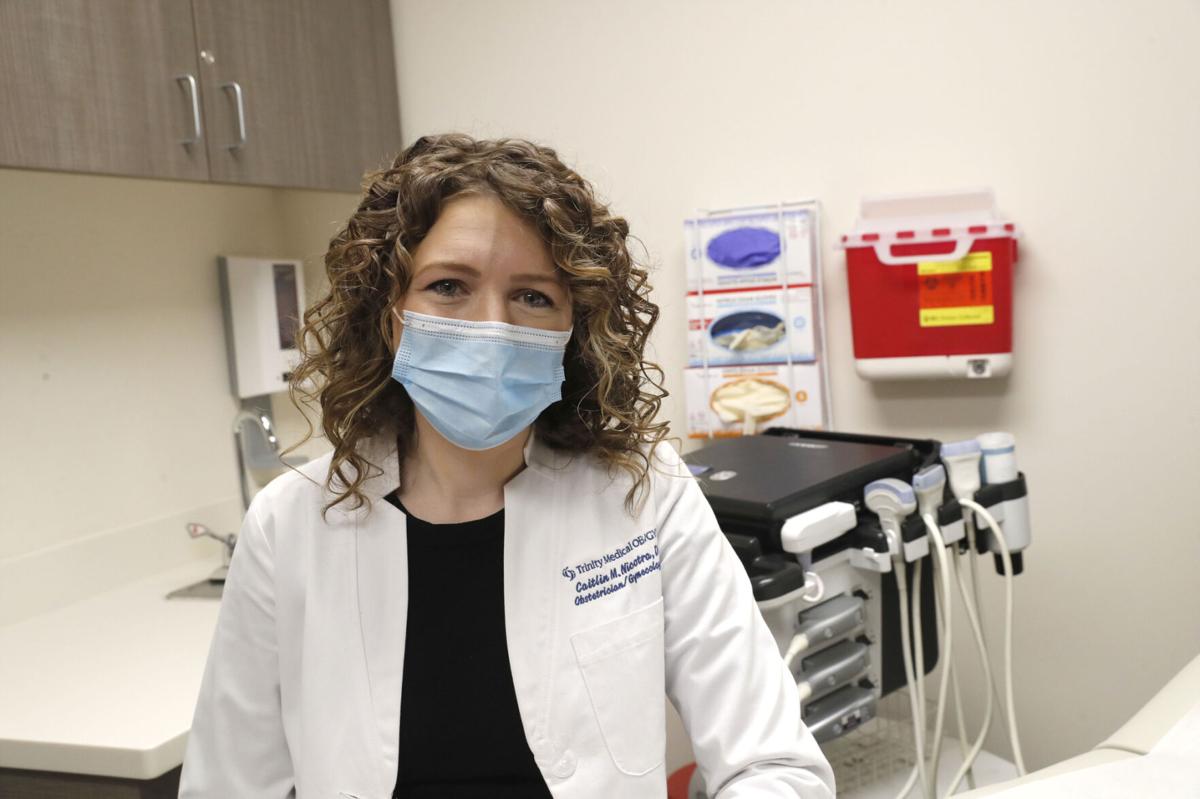 For women who are expecting, or planning to get pregnant in the future, the decision about receiving the Covid-19 vaccine can be especially stressful.
"The moms are concerned," said the Rev. Diann Holt, executive director of Durham's Maternal Stress-Free Zone, a local organization that provides support to pregnant and breastfeeding women.
To keep informed and be better guided in decisions, it's essential for pregnant women to have a medical professional in their lives whom they trust, Holt said. "We can't make decisions for them," she said of her support organization.
Holt also noted hesitancy has been present in communities of color that have been adversely impacted by the pandemic.
"I am very hopeful that this will change as vaccines become more available in those communities," she said.
Dr. Caitlin M. Nicotra, a Trinity Medical doctor who specializes in obstetrics and gynecology with offices in East Aurora and Alden, said her patients have two main concerns.
First, is it safe for them to get the vaccine during pregnancy? Secondly, will it affect their future fertility?
Women are getting a lot of conflicting reports – mostly from other people or social media, she said.
"It's not necessarily from the right sources," Nicotra said.
As an example, one viral social media post people were seeing is how the Covid vaccine would negatively impact fertility, she said.
"They're all the experts in reproductive health in the country, and they said that there's no evidence that these vaccines lead to any loss in fertility and that it is scientifically unlikely," said Nicotra, who is pregnant and has received the vaccine.
According to a recent article in the Washington Post, "the infertility myth is just one of many reasons women are hesitant, doctors and community organizers say, with others having more general concerns about a vaccine that has only recently been approved and the fact that early trials did not specifically look at pregnant or lactating women, leading to conflicting guidance from health authorities."
It should be noted that while women known to be pregnant were excluded from studies of the vaccine, drugmaker Pfizer and German partner BioNTech have begun a nine-country study of their Covid-19 vaccine in pregnant women, the Associated Press recently reported.
The CDC has also developed a new tool, v-safe, "to help us quickly find any safety issues with Covid-19 vaccines. V-safe is a smartphone-based, after-vaccination health checker for people who receive Covid-19 vaccines," according to the website. Nicotra encourages her patients to register for this.
The other issue, of course, has been can the women even find an appointment to receive the vaccine, which will likely change as the vaccine rollout expands.
The guidelines thus far have been as follows, although these are condensed and there is much more information on the websites:
• From the Maternal Immunization Task Force and its partners: "All pregnant individuals who choose to receive the Covid-19 vaccine must be allowed to do so in alignment with their state and local vaccination allocation plan. ... Currently, available data demonstrate that pregnant individuals are at increased risk of more severe illness and death due to Covid-19 than their non-pregnant counterparts. Providing pregnant individuals with the opportunity to be vaccinated can be critical to allowing them to protect themselves, particularly if their occupation puts them at increased risk of contracting the virus or if they have underlying and comorbid conditions."
• The U.S. Centers for Disease Control and Prevention, along with the independent Advisory Committee on Immunization Practices, posted this: "People who are pregnant and part of a group recommended to receive the Covid-19 vaccine may choose to be vaccinated. If they have questions about getting vaccinated, a discussion with a healthcare provider might help them make an informed decision."
• The World Health Organization put out this revised statement at the end of January, in an article about what people should know about the Moderna vaccine: "While pregnancy puts women at higher risk of severe Covid-19, very little data are available to assess vaccine safety in pregnancy. Nevertheless, based on what we know about this kind of vaccine, we don't have any specific reason to believe there will be specific risks that would outweigh the benefits of vaccination for pregnant women.
"For this reason, those pregnant women at high risk of exposure to SARS-CoV-2 (e.g. health workers) or who have comorbidities (that) add to their risk of severe disease, may be vaccinated in consultation with their health care provider," the agency stated.
Deciding whether or not a pregnant woman should get vaccinated is a big decision that involves many factors.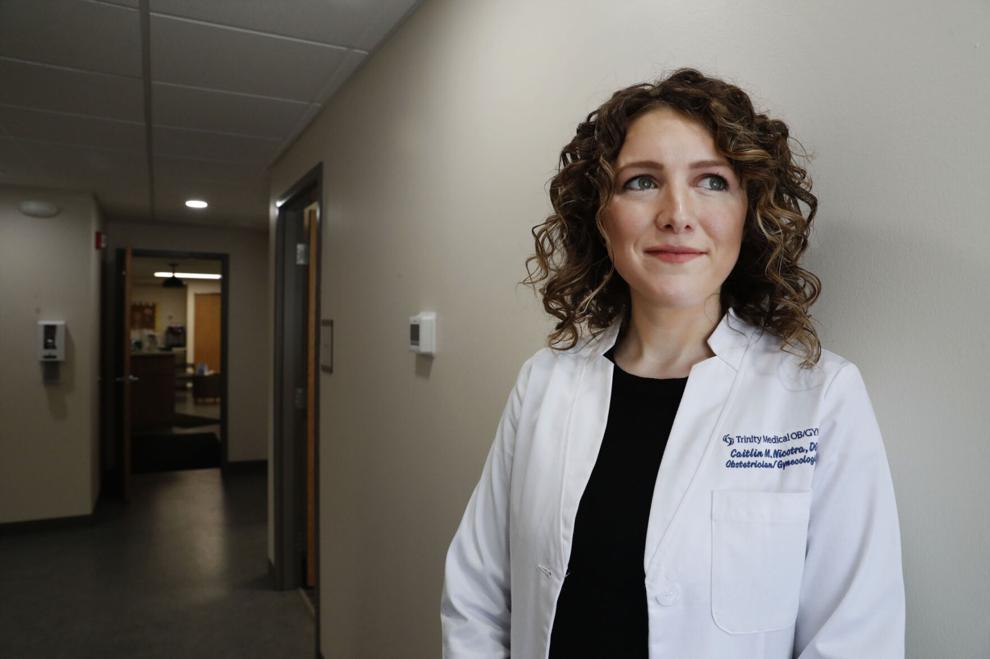 "I like to have a long individualized discussion with each of my patients. I take the time to have that phone call or send some messages back and forth through the portal or see them in the office to talk about it. I think it's so important to dispel the myths and to also discuss their personal situation," Nicotra said.
Among the considerations: Do they live in a multigenerational home? Are they an essential worker out in the community every day, or do they have a stay-at-home job?
"I do like to learn more about their life and learn about their personal circumstances so I can help guide them," Nicotra said.
She added: "I always tell my patients that I respect their decision either way. I do think that it is important to stress that. The women who are declining the vaccine after informed consent and after having that conversation should be supported as well. ... It is an individual decision."
Holt, from the state Minority Health Council, agreed. "The way I look at it, everything in this world is a matter of individual choice. You have to do what is good for you, your family and that baby you are carrying."