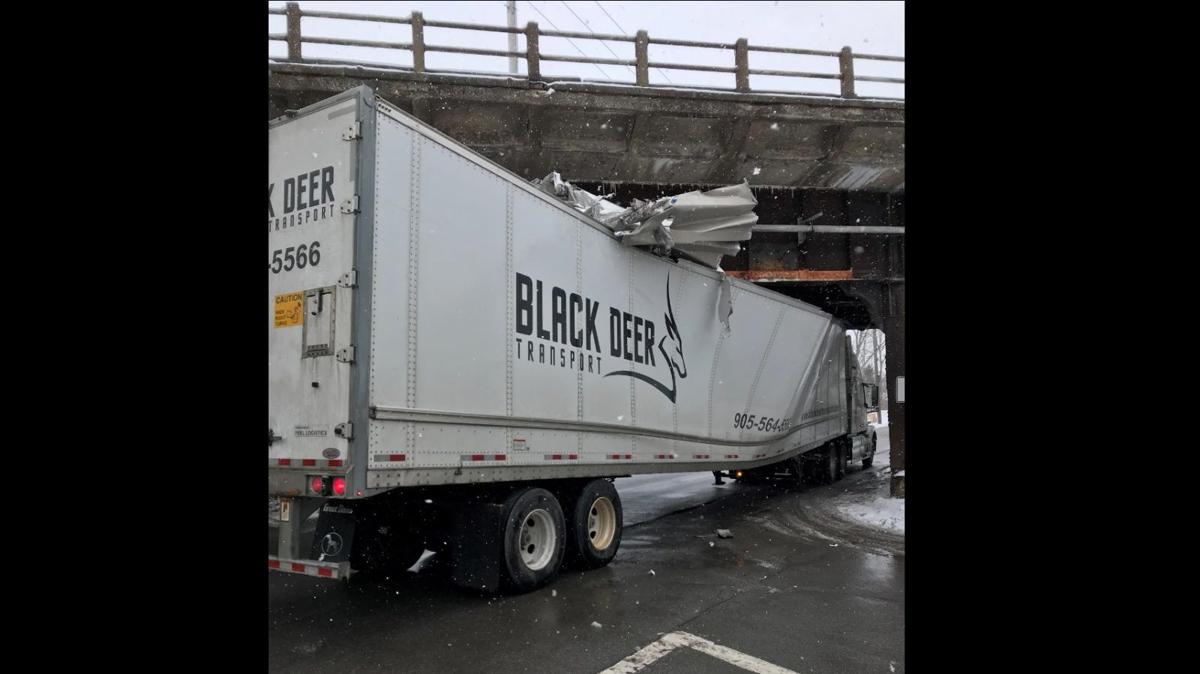 The driver of a tractor-trailer hauling potato chips wedged his rig beneath a railroad bridge Monday afternoon in the City of Tonawanda, according to police.
The driver got stuck at about 1:45 p.m. while heading southbound on Young Street told police he was lost and did not see the signs about vehicle height restrictions, City of Tonawanda police said. Adam Hamdan, 42, of Montreal, was issued a traffic summons. The rig from Black Deer Transport was operating out of the province of Alberta, police said.
This isn't the first time a truck has met this particular bridge. In 2017, Cheryl Ackley Ward, who with her husband manages a repair shop across the street, captured surveillance video of a truck trying, and failing, to pass beneath it.
She also caught Monday's accident: