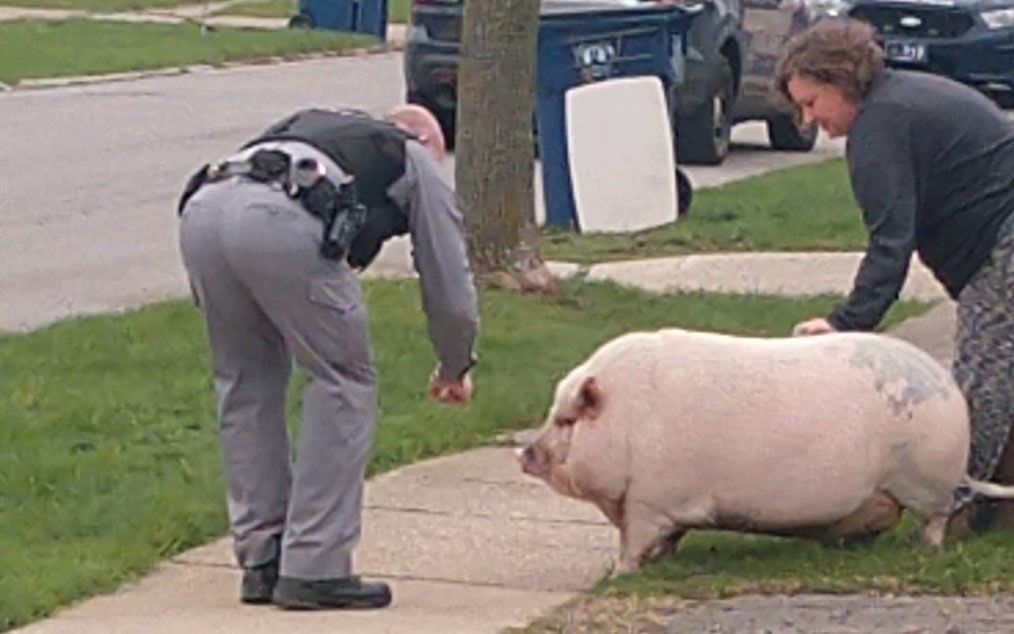 Pork Chop will have to find a new home.
The Amherst Zoning Board of Appeals has rejected a bid by an Eggertsville family seeking permission to keep a 200-pound pot-bellied pig at their home.
Town law allows livestock on properties zoned suburban agricultural, but the Castle Court property is zoned residential.
The homeowners, Kevin and Dianna Kruss, had asked the zoning board for a temporary use permit. The request was denied at the board's meeting Tuesday night, according to a document posted on the town website.
Dianna Kruss previously told The Buffalo News the pig is her daughter-in-law's emotional support animal. When reached by phone early Thursday afternoon, Kruss said she would call a reporter back. She did not call back.