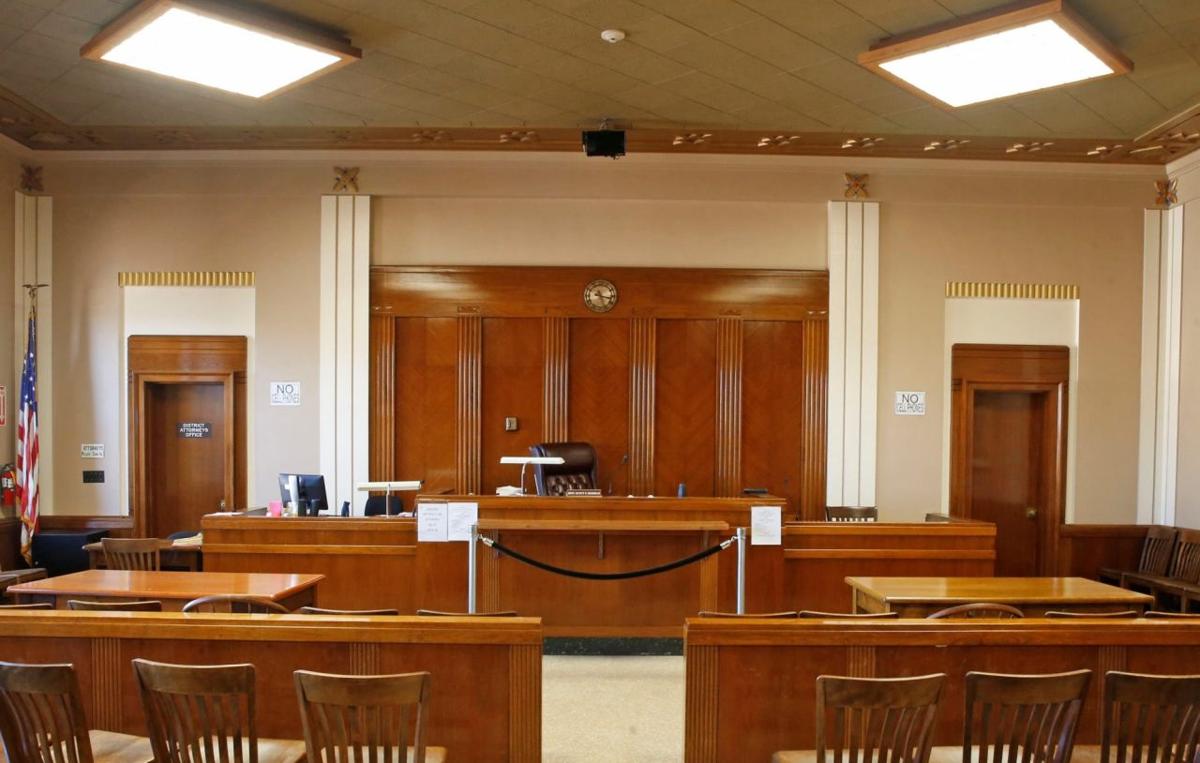 For more than a decade, state court officials and criminal justice activists agitated for better legal aid to poor criminal defendants. Counties, which pay most of the bill, generally responded by saying if the state wanted improved public defender services, Albany should pay for it.
Now, that is beginning to happen.
As part of a five-year program, the Legal Aid Bureau of Buffalo will receive enough state aid to increase its staff of defense attorneys from 24 to 50.
That means its attorneys, who serve most of Buffalo's indigent defendants, will be able to give suspects more individual attention, said Kevin Stadelmaier, chief of Legal Aid's criminal defense unit.
"Once the caseload comes down to a more manageable level, our attorneys will be able to bring to bear a wide variety of resources that they've never had at their disposal, including the time to research every issue, to examine every avenue of investigation, to go through every possible scenario to ensure that our clients receive the best possible defense," Stadelmaier said.
Advocates have said that criminal defendants who couldn't afford to hire an attorney too often had to rely on a public defender who might be inexperienced, swamped with cases and lacking the resources to call in expert witnesses that could help win a case.
Stadelmaier said Legal Aid was allocated $900,000 from Albany last year, although the first check has yet to arrive. That figure will rise by another $900,000 per year until it levels off at $4.5 million per year in 2023.
In Niagara County, where the 25 public defenders are county employees, the state grant began at $600,000 and will reach $3 million a year.
Plans are afoot to increase four of Niagara County's part-time public defenders to full-time in 2020. Additional hiring also is possible in the future.
"Ultimately, what's going to happen is the state is going to take over all public defense funding, I think," said David J. Farrugia, the Niagara County public defender.
In 2016, the State Legislature passed a bill to do that, in the wake of a lawsuit by the New York Civil Liberties Union that accused five counties of inadequate public defender services.
"That plan was laid out in our settlement agreement, and the law for the most part mirrors that plan," said Philip Desgranges, NYCLU senior staff attorney.
"They want more full-timers," said Nicholas B. Robinson, who will become Niagara County's head public defender when Farrugia steps down Dec. 31.
Niagara County has long relied on part-time public defenders. Robinson will move up from a $43,000-a-year part-time position to the department head post, which pays $54,731 although it's still officially part-time.
"In the future, the public defender's job is going to be full-time. That's not something I'm interested in," Farrugia said. "It's got to be full-time with the new things coming in."
In Erie County, indigent defense has been contracted out to the Legal Aid Society since public defender systems were mandated by the U.S. Supreme Court in the 1960s.
In Buffalo City Court, Legal Aid attorneys handle all misdemeanor and violation cases and Class D and E felonies.
Buffalo's most serious cases – Class A, B and C felonies – are handled by a pool of more than 200 attorneys willing to be assigned to an individual defendant by a judge.
Assigned counsel also serve all indigent defendants in Erie County's other cities and towns.
Besides adding lawyers, Legal Aid will hire more support staff, including investigators, Stadelmaier said. Seven new attorneys and two new investigators already have been hired.
A statewide study determined that a reasonable annual caseload for a public defender is 300 misdemeanor cases, 150 nonviolent felonies or 100 violent felonies.
"That formula was used to determine how many attorneys each office was going to get," Stadelmaier said.
Legal Aid's total caseload is between 12,500 and 13,000 cases per year.
"We've got sufficient numbers of experienced attorneys who can take on an additional load while we train freshly minted attorneys," Stadelmaier said. "It's going to be our practice going forward to hire attorneys with limited or no experience and bring them in and teach them the practice of criminal defense the way we believe it should be done."
The Buffalo News: Good Morning, Buffalo
The smart way to start your day. We sift through all the news to give you a concise, informative look at the top headlines and must-read stories every weekday.