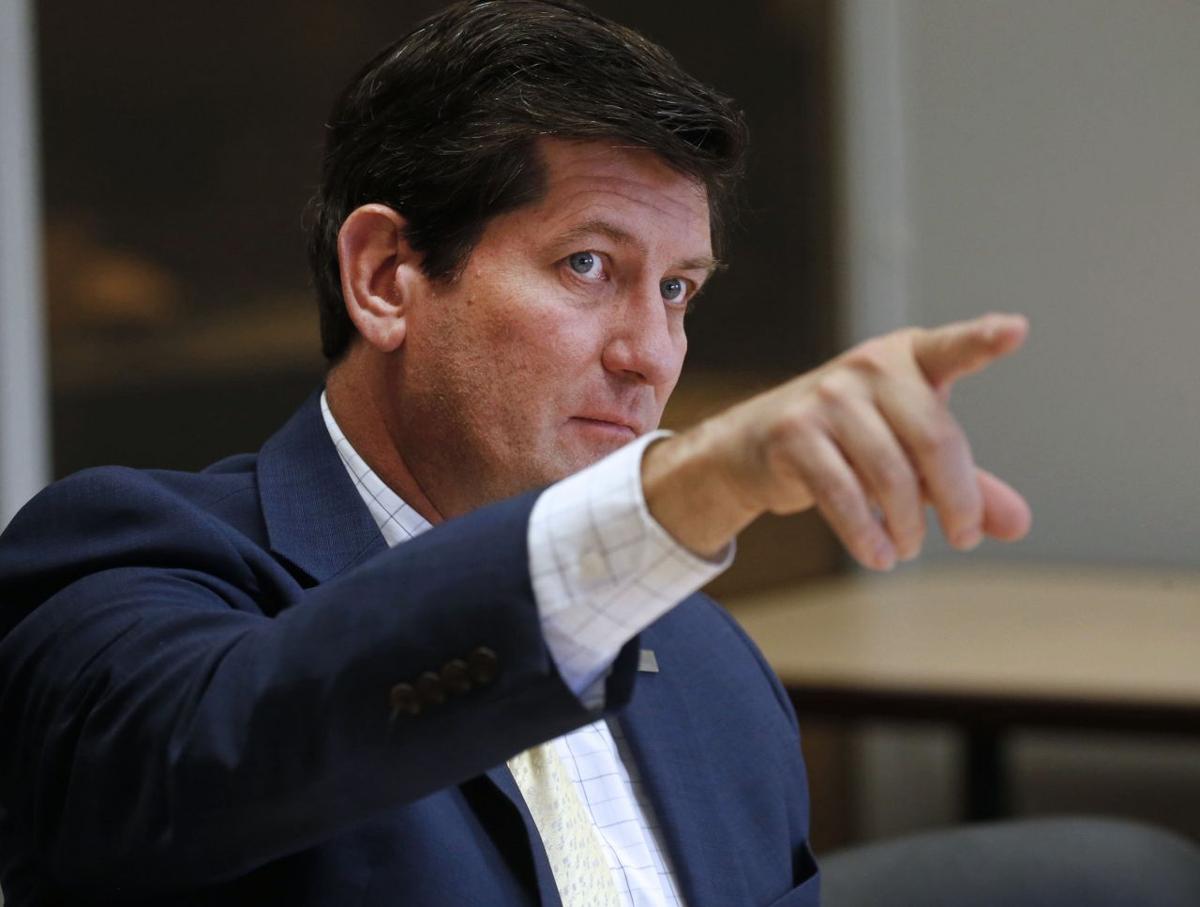 In the wee hours of Wednesday morning, newly re-elected Erie County Executive Mark Poloncarz finally got to sit down after making a late appearance at Democratic Party headquarters to give his victory speech.
When asked if he might try to win an unprecedented fourth term four years from now, the tired and slightly hoarse county executive dropped his forehead into his palm.
"Oh, my God," he said. "I haven't thought about that. This was a long campaign. At this point, I'm thinking about getting a good night's sleep."
But while Poloncarz has plenty of time to consider whether his next four years will be his last, he faces big issues during his upcoming term, and how he handles them might make or break deals with ripple effects throughout the region for years to come.
Bills stadium
The three-way lease agreement among Erie County, New York State and Buffalo Bills owners Kim and Terry Pegula expires in 2023.
The last 10-year lease agreement – finalized in 2013 – took a 1½ years to negotiate, so it won't be long before county officials will enter into preliminary conversations about what will be in the next agreement.
Poloncarz's past comments make him seem more interested in renovating New Era Field, though he has not ruled out the possibility of a new stadium elsewhere. He will need to work with the state and the County Legislature to get support for whatever deal he can reach with the Pegulas.
At last month's debate, Poloncarz said he would accept no new lease agreement that didn't include a strong non-relocation clause that would ensure the Bills remain in Western New York.
Convention Center
Poloncarz has made the push for a new convention center a priority. The county paid HVS Consulting $150,000 last year for a study that ultimately recommended two options for a convention center: expand the Buffalo Niagara Convention Center between Franklin Street and Delaware Avenue or build a new convention center near Canalside.
The County Legislature has since approved spending up to $250,000 to hire a local engineering firm to detail how much it would cost to expand the existing convention center or build a new one at either site. Whatever the price tag, Poloncarz will have to convince the County Legislature and the state that the hefty price tag for a bigger and better convention center is worth the cost.
Poloncarz said he expects the engineering study to be completed and shared by the first quarter of next year.
High-speed internet
As unveiled early last year, Poloncarz wants the county to borrow $20 million to lay down roughly 360 miles of publicly owned fiber lines – enough to bring high-speed "ErieNet" internet access to every town and city in Erie County, from Grand Island to Sardinia and from the West Side to the East Side of Buffalo.
A preliminary map shows a new county-owned network would directly connect schools, libraries and government buildings. It would also create a backbone that local internet service providers could tap into for the build out of "the last mile" to residential homes, he said. Businesses and employers that are willing to pay for a direct connection would also be hooked up to the county network.
Some legislators have complained about the long delay in moving this initiative forward. Poloncarz said the design study and legal work associated with ErieNet was always planned for 2020, with full implementation slated for 2021.
Legalizing recreational marijuana
As the New York State Legislature inches closer to approving recreational marijuana, it's likely that Erie County and the other counties across the state will be asked to decide whether they wish to opt in to allowing legalized recreational marijuana within their borders.
The last time Poloncarz was asked, he said he was torn on the subject. Legalized marijuana would represent a sales tax revenue opportunity for the county, and many see the legalization effort as a positive step toward the decriminalization of minor drug offenses that disproportionately hurt minority communities.
However, many health professionals – including the county's health commissioner, Dr. Gale Burstein – and law enforcement officials are concerned about the effect on drivers and consider it harmful to health and public safety.
Economic challenges
Poloncarz's campaign has benefited from a growing local and national economy, but many economists say this period of growth will not last forever. The greater likelihood is that Poloncarz will face an economic downturn at some point in his third term, where sales tax revenue will shrink and the pressure to contain costs, cut services and raise taxes will grow.
Over the last eight years, Poloncarz has maintained county services while producing supportable spending plans that have resulted in lower debt, stable reserves and county budgets that have remained below the state-imposed tax cap. That stewardship has resulted in the county receiving an increase in its Moody's credit rating just this week.
It remains to be seen whether the county executive will be able to maintain this course, when he has had a history of raising the property tax levy on residents every year even when times have been good.
The Buffalo News: Good Morning, Buffalo
The smart way to start your day. We sift through all the news to give you a concise, informative look at the top headlines and must-read stories every weekday.