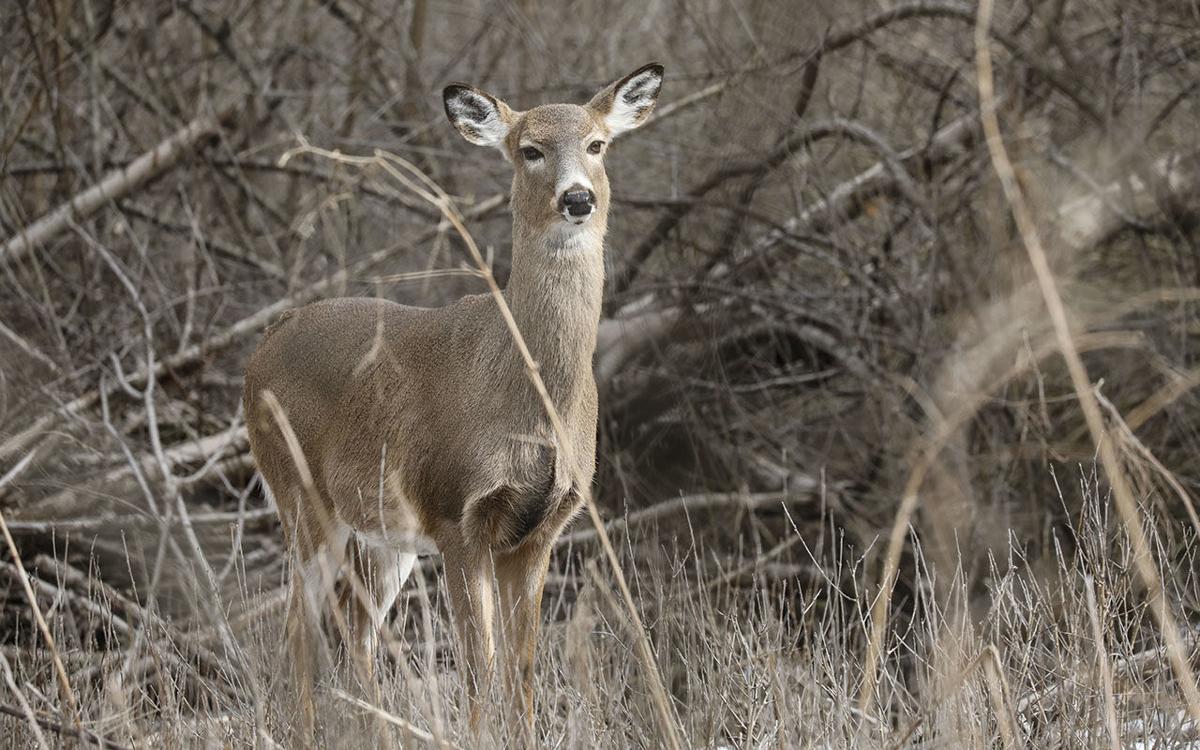 Erie County Executive Mark Poloncarz has vetoed a local law that would allow children as young as 12 to legally hunt deer with a firearm in Erie County under the supervision of an experienced adult hunter.
The veto makes Erie County the only county in upstate New York to forbid the practice.
In his veto letter, Poloncarz said there was an "inherent danger" in allowing children 12 and 13 years old to shoot deer with a firearm or crossbow. 
The Erie County Legislature voted 6-5 to pass the new law Thursday.
"There have been many unfortunate firearm accidents across the state and country, especially those involving youth hunters," he wrote in his veto letter to the county Legislature.
Jeff Jondle, president of the Erie County Federation of Sportsmen's Clubs, said Poloncarz's veto was built on a "phony set of facts" that now make Erie County an outlier among counties across the state and country.
"In 49 states, and in 56 upstate counties, this is not an issue," he said. "We were just joining the rest of the country, and now we're not."
Because the youth hunting law only passed in the Legislature with six votes out of 11, lawmakers will be unlikely to muster enough votes to overturn Poloncarz's veto. 
Children as young as 12 already are permitted to hunt with adult oversight and may use firearms to shoot small game, which includes game birds, squirrels, rabbits and coyotes. But they are limited to regular compound bow hunting for deer.
Until this year, New York was the only state to forbid children at this age from hunting big game with a firearm. The adopted 2021 state budget changed that by including a provision to permit children 12 and 13 to use a rifle, shotgun, muzzleloader or crossbow with supervision. But counties had to proactively opt into the state's three-year pilot program.
All other counties outside of downstate New York have chosen to opt in.
New York has adopted a law this year that allows 12- and 13-year-old children to hunt deer with a firearm or crossbow in the presence of a licensed, experienced adult. But it's up to individual counties to opt into the law, making it an issue for every county in Western New York.
The Erie County Legislature voted 6-4 last month to opt into the youth hunting law, with two Democrats joining the four Republican-supported legislators in favor of the law. 
The majority of people speaking at the two public hearings on the proposed law favored it, emphasizing respect for the environment, family bonding time and the importance of teaching children about proper gun and hunting safety. But some Democratic legislators and animal rights advocates have been opposed, citing youth gun violence, and gun violence in general, as well as their personal belief that hunting is a cruel pastime.
Local and state hunting advocates have indicated that youth hunters under a mentor's guidance are four times safer than the general hunting population and become safer and more responsible hunting as adults. But that has not eliminated opposition, particularly from those who do not believe guns should be handled by children for any reason.
In 2020, the New York State Department of Environmental Conservation reported there 22 hunting accidents involving guns or crossbows, three of which were fatal. Two shooting accidents involved small game hunting by children ages 13 and 11, though the 11-year-old did not have a hunting license.
In his veto letter, Poloncarz referred to hunting accidents in the state and country in the past two years involving children under the age of 13. That included a boy who shot his father in the head and upper body last year. He also referred to local shooting deaths involving children that were not hunting related, pointing out that he reads all county fatality reports involving children.
"Each report is gut wrenching, knowing that a child's life was taken, often in a circumstance that was wholly preventable," he said. "We have it in our power to prevent a local child from becoming a 'statistic' regarding a hunting accident in our county. Neither myself, nor any future county executive, should ever have to read a child fatality report regarding the accidental death of a twelve- or thirteen-year-old child because this law went into effect under my signature."
Jondle said it's wrong for Poloncarz to lump all youth-related gun incidents together and that hunting-related shooting deaths involving youth are statistically insignificant. He also said that the hunting incident last year involving a child shooting a family member was a case of illegal hunting that would have been prevented if the family had learned and followed proper hunting safety rules, which is what the new county law would have required.
Legislature Minority Leader Joseph Lorigo criticized the veto for similar reasons.
"The county executive trying to correlate gun violence with supervised hunting shows that he's out of touch with the residents of this county," he said.
While Poloncarz said that he's not going enable accidents by signing a law that could cause injury or death, Lorigo responded, "There are accidents in vehicles, too, but we still give people driver's licenses. You can't legislate away every accident."
Republican Legislator Frank Todaro, a second-generation hunter, said gun violence among youth should be attributed to Democratic bail reform laws.
"Those who are law-abiding citizens are, again, being punished for the criminal activity that is happening," he said.
Todaro said he expects the law will be reintroduced in the future.
"It's going to come back," he said. "I know we're going to have a lot constituents upset about this veto."