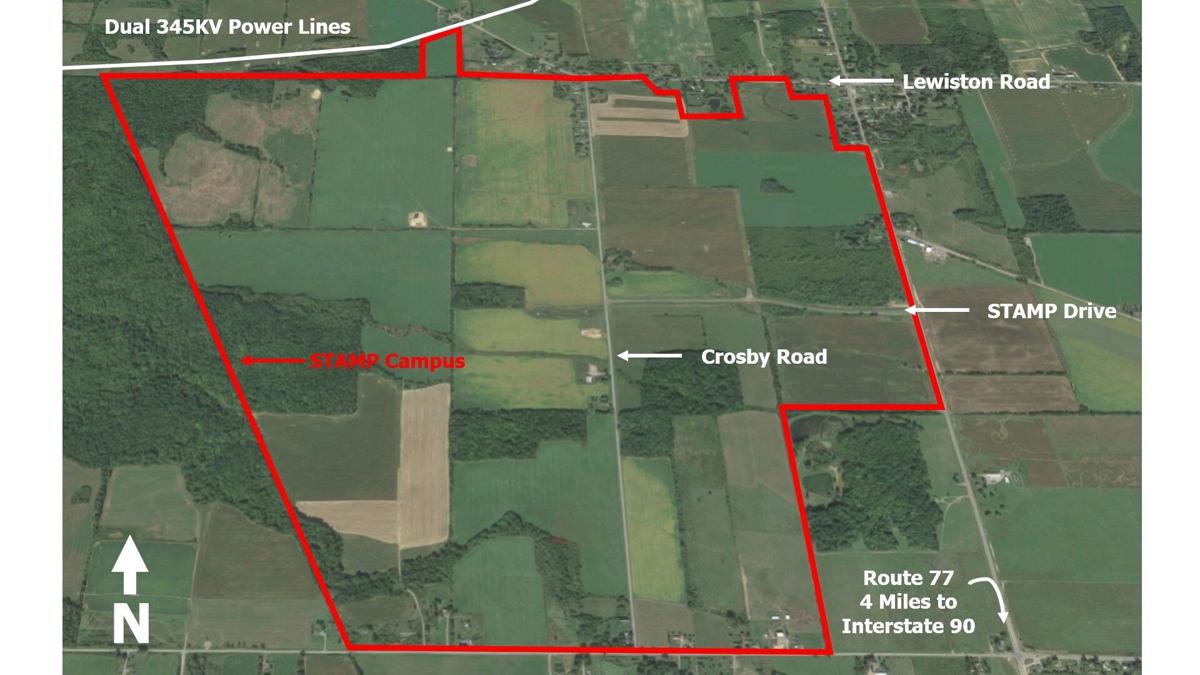 Plug Power plans to build a $264 million plant in Genesee County to produce "green hydrogen" for freight transportation and materials handling equipment.
Plug Power would become the first tenant of the Science and Technology Advanced Manufacturing Park, known as STAMP. The 1,250-acre business park, in the Town of Alabama, is also reportedly in the running for a $17 billion Samsung semiconductor plant.
Plug Power plans to start building the plant in March and finish the project in December 2022, according to documents filed with the state. The company plans to create 62 full-time jobs with an average salary of $75,000, plus benefits.
On Wednesday, the Western New York Power Proceeds Allocation Board recommended awarding $1.5 million to support Plug Power's project. The New York Power Authority board of trustees has final say over awarding those funds.
A description adapted from Plug Power's application described its project this way: "Using a process called electrolysis, (Plug Power) will produce green hydrogen, which it intends to provide for on-road and off-road applications, thereby enabling the adoption of zero-emission freight transport and logistics handling equipment utilizing fuel-cells and clean energy manufactured in New York.
"The project is entrepreneurial as it will establish a nationally recognized green hydrogen production center and the first of its kind in the Northeast United States," the briefing document said. "As such, it is likely to serve as a catalyst for the development of future projects associated with the buildout of a green hydrogen infrastructure."
Its new plant "will likely facilitate other STAMP tenants/projects because it will resolve electric infrastructure constraints that were impeding growth at STAMP," the briefing said.
Plug Power, which is publicly traded on Nasdaq, is based in the Albany area. The company recently announced plans for five regional "green hydrogen" facilities in the United States, with all five expected to be operational by 2024.
"This would constitute the country's first nationwide green hydrogen network," the company said.
The recommended funding from the Western New York Power Proceeds Allocation Board comes from an economic development fund tied to the Niagara Power Project. The fund distributes money raised from the sale of unallocated or unused hydropower from the power project for economic development projects.
Plug Power is also seeking $2 million in support from Empire State Development, and a package of sales and property tax breaks through the Genesee County Economic Development Center.