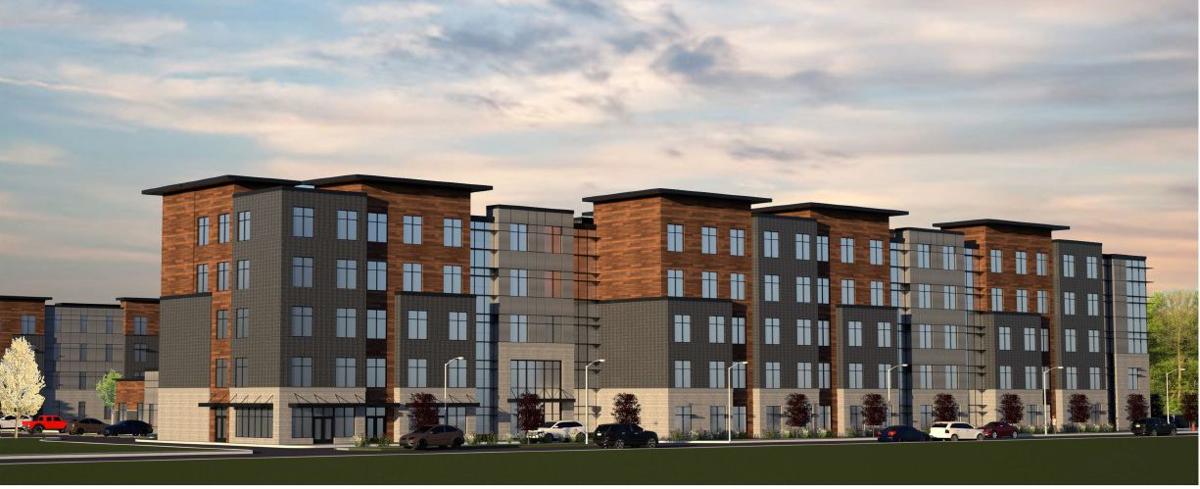 The Buffalo Planning Board has approved a pair of residential apartment buildings on one corner of the Pilgrim Village community, bringing 230 affordable apartments in all to the site just north of the Buffalo Niagara Medical Campus.
Plans by SAA-EVI for the $50 million project at 1100 Michigan Ave. call for a five-story building with 132 multifamily apartments, and a second building with three- and four-story sections, featuring 98 senior apartments.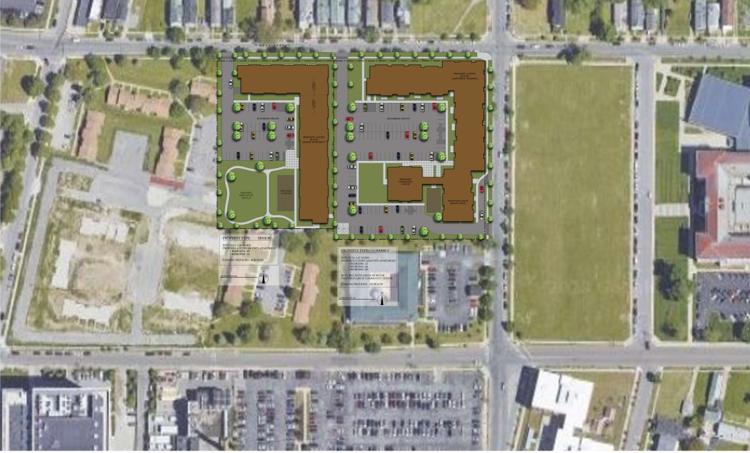 The Planning Board also approved a subdivision for 695 Genesee St., to enable the Mt. Aaron Missionary Baptist Church's community development arm, in collaboration with CB-Emmanuel Realty, to begin development of the new Mt. Aaron Village project, with 59 affordable units for families and seniors spread among four buildings.
One building will contain 43 units, along with ground-floor space for BestSelf Behavioral Health to provide supportive services on-site for residents of 18 apartments. The remaining 16 units will be split between three town house-style buildings. The $20.3 million project was already approved, financing is in place from the state, fencing has been erected, and construction is ready to begin.
The board also rezoned 259, 267 and 352 Mystic St. and 3 Beacon, 180 Germania and 8 Bell, to correct changes that were made to existing commercial properties when the Green Code was adopted.
And it recommended approval by the Common Council of special permit requests for:
• Caedric Justice to open the Merry Shelley restaurant with 40 inside seats and a 14-seat outdoor patio at 1122 Hertel Ave.
• The Westminster Economic Development Initiative to operate a temporary open-air market on Saturdays from 11 a.m. to 3 p.m. in a leased parking lot at 430 Grant St., so local retailers from the West Side Bazaar can still conduct business.
• Eisa Kodi to open the Mountain Market of Buffalo food store with meat, fish and poultry in a former deli shop at 149 Farmer St.
• Edward Abell to reuse a vacant storefront building at 549 W. Utica St. for a first-floor pizzeria and a second-floor apartment.
• Mohammed Ababulgu to use a retail space at 832 Tonawanda St. for a smoke and vape shop.
The Buffalo News: Good Morning, Buffalo
The smart way to start your day. We sift through all the news to give you a concise, informative look at the top headlines and must-read stories every weekday.