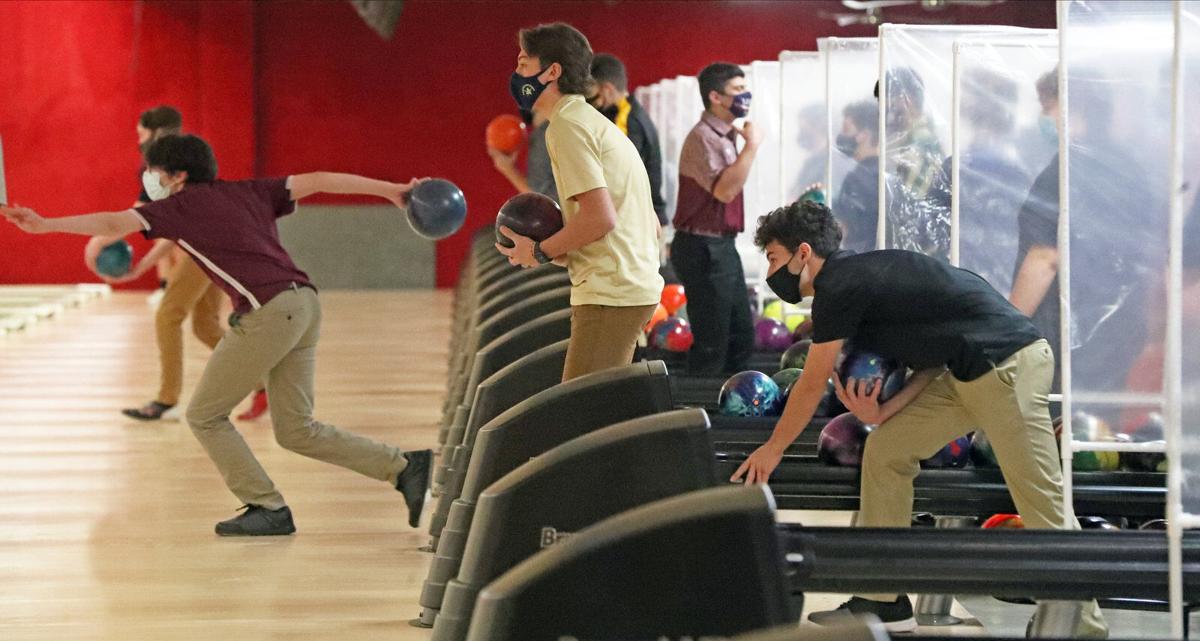 Young athletes who played on elite club and travel teams – including many who visited other states with fewer pandemic health restrictions – got back into game action more quickly last year than kids in smaller recreational programs.
Children on average spent 6.5 fewer hours each week on sports than during a more typical year.
Youth in households where the annual family income surpassed $100,000 spent two hours more on sports every week than those in households making less than $50,000.
The Aspen Institute Sports & Society program released these and other stats in the fall as part of its nationwide "State of Play 2020" survey.
"I think the most concerning trend, and the one that's going to have the longest impact, is that some kids have lost interest in sports altogether," said Marty Fox, program associate with the Aspen Institute.
"Working in the mental health field is stressful for all the reasons that you can imagine – what you get exposed to, burnout. But this has been exceedingly different."
Fox was among leaders from across the country, and parents from Western New York, who participated last week in "Youth Sports in the Age of Covid: Best Practices for Parents," an online seminar presented by Project Play WNY.
Panelists expressed alarm with the trends – including a statistic from a University of Wisconsin survey in the summer that reported 65% of adolescent athletes were reporting symptoms of anxiety – but shared a variety of strategies that can help families spend more time in meaningful activity.
"I think sometimes the kids feel like they let us down," said leadership specialist Darren Treadway, parent to two three-sport athletes and visiting professor of business administration at Daemen College in Amherst. "I think it's a great time to start talking about narrative change."
Bridget Niland, leader with Project Play, said the webinar was designed to provide tips for family activities and serve as a reminder that sports and play are key ingredients "to developing happier kids and healthier families and stronger communities."
Dr. Leslie Bisson – a sports medicine specialist and team doctor for the Buffalo Bills and Sabres – encouraged youth ages 9 and older to keep in shape between organized sports activities with help from FIFA 11+ warmup exercises. The 15-minute regimens, which cut the risk of knee injuries in half and reduce the amount of strains and sprains, can be found at ubortho.com.
Daycia Clarke, a married mother of two daughters in Buffalo Public Schools and director of Western New York Girls in Sports, said she felt like a rock star finding lots of fitness activities on YouTube and elsewhere for her family early in the pandemic. She got great buy-in setting up competitions and outdoor exercise with her husband and girls, she said, but things got harder as the pandemic dragged on and winter started.
No worries, Niland said. Project Play – a nonprofit funded by the Ralph C. Wilson Jr. Foundation – has ideas on its website, projectplaywny.org, and challenges on its Facebook page.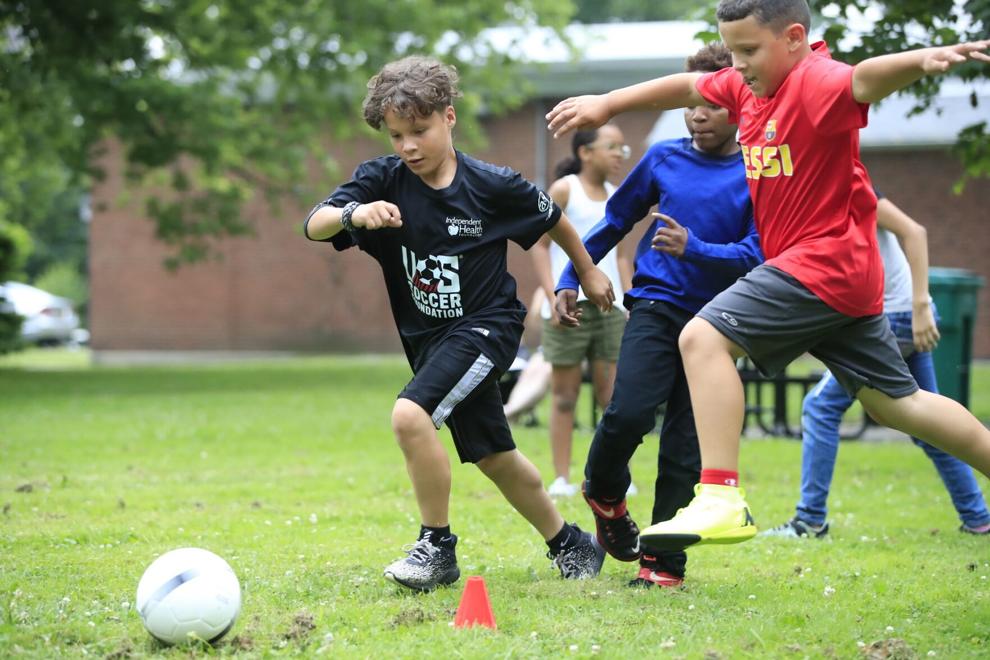 Addressing stress that comes with the coronavirus pandemic can help you better adapt in such…
Panelists spent much of the seminar encouraging parents and coaches who tuned in to help young athletes process the uncertainties that a global pandemic presents in their lives.
"This really is nothing less than a traumatic experience for many folks, for many families, for many athletes," regional sports psychologist Kellie Peiper said.
Parents should understand that this might be the first time serious athletes lean into ideas about where sports fits into their future, Peiper said. Regardless of athletic ability, she said, kids may ask themselves and parents, "Do I want to continue to do this anymore?"
That is a decision that may change after the pandemic, when more certainty and different factors are at play.
"On a normal day, outside of a pandemic, we always have a high acuity in the intensive care units," said Nikita Caratelli, who got a full-time job as a registered nurse in the Mercy cardiovascular ICU after she graduated in May.
Meanwhile, sports teach resilience, panelists said, and children and parents should tap into that reservoir as needed as this year unfolds. Meanwhile, parents should be willing to listen to their kids without judgment, acknowledge fears and feelings during so much unpredictability and do what they can to offer encouragement.
"Every mom knows you can only be as happy as your unhappiest child," said Chris Price, president of Life Sports in California, "so if your kids aren't happy because they're not in a routine, they're not going to school, they're not playing with their friends, they're not doing sports, that's going to impact the whole family. So get the kids active, find programming. It's out there, and you can succeed as a family, and then get others involved with you ...
"Communicate, control what you can control, and try something, anything to keep your kids active. And if you focus on that, I think you'll be better off as you work your way through this disruptive landscape."