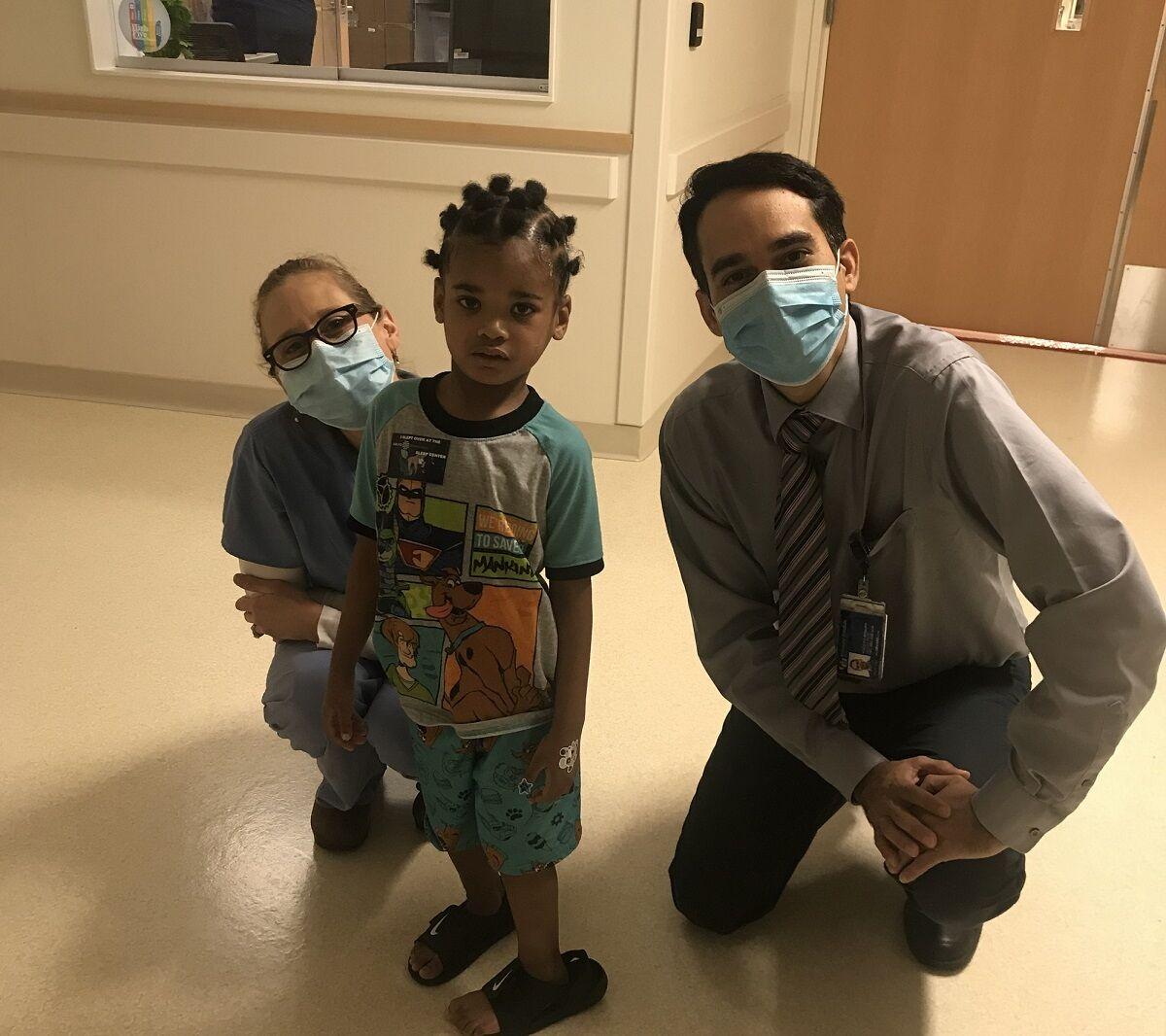 Learning difficulties. Behavioral problems. ADHD.
What if those kinds of challenges in some children could be overcome by better sleep?
The question dogged Dr. Amanda Hassinger for eight years as she worked in the pediatric intensive care units at Women and Children's and Oishei Children's hospitals.
"We would have children parked in the ICU for weeks because they couldn't get a sleep study," Hassinger said, "and they couldn't get insurance approval for CPAP without a sleep study."
The region didn't have a child sleep center until the North Buffalo native took matters into her own hands. She completed a yearlong sleep medicine fellowship in June 2020 at the University at Buffalo Jacobs School of Medicine and Biomedical Sciences, her medical school alma mater, and helped open the UBMD Pediatrics Sleep Medicine Center nine days later.
She was among center staff to learn this month the clinic had achieved accreditation from the American Academy of Sleep Medicine.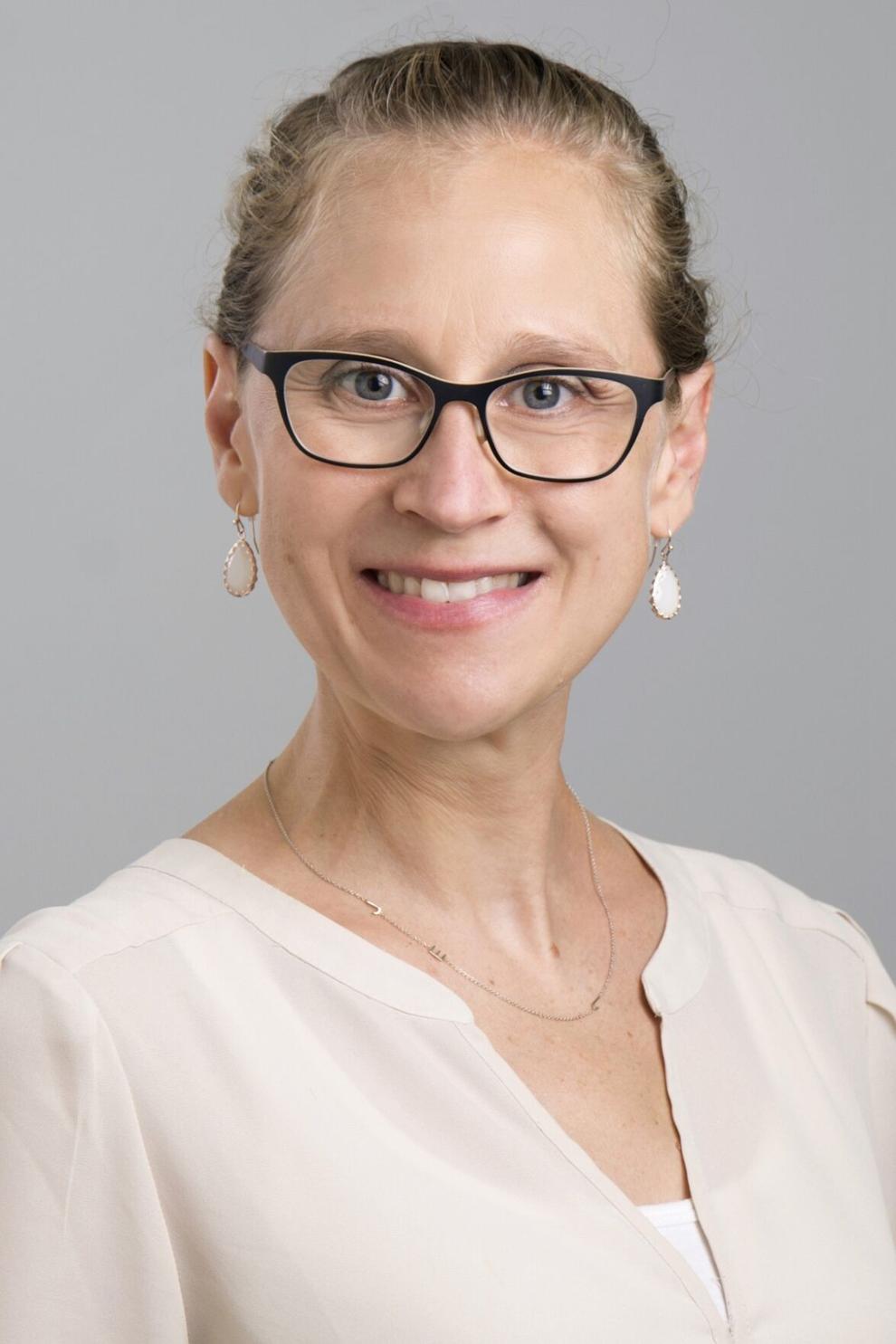 "I knew that Western New York needed this subspecialty," said Hassinger, a married mother of twin 7-year-old daughters and a 4-year-old son. "If one child is not sleeping well, or barely sleeping at all, the entire family's sleep is disturbed. It can have an awful consequence for the whole family and lead to other health concerns."
Hassinger works full time at the center with the part-time help of Dr. Alberto Monegro, an internist. Each has the training to conduct detailed sleep and health histories of children at UBMD clinics on the Buffalo Niagara Medical Campus and in Amherst.
In many cases, they can resolve challenges by establishing a sleep plan and educating families on better sleep hygiene. If not, they also help oversee the UBMD Pediatrics' sleep medicine lab on the second floor of Oishei Children's. The lab opened with two beds in the hospital recovery wing last summer and now has four.
Certified sleep technologists employed by Sleep & Wellness Centers of WNY help run the lab.
"They have to be a lot more flexible and adaptive," Hassinger said. "It can get frustrating for a person to try to put on 45 different monitors and probes. You have to be patient and resilient, and really good with kids so that the child is not scared or intimidated by the environment."
The lab provides overnight sleeping accommodations for parents and uses equipment adaptable to any size child. It also is designed to treat children on mechanical ventilation or who use feeding pumps or have complex medical conditions – including autism, Down syndrome and kidney disease – in which sleep challenges are common.
Younger children can struggle with sleep as their tonsils and adenoids slightly restrict airways as they grow, causing short bouts of apnea until an adjustment in body position eases breathing.
"Their sleep gets so fragmented that they don't get restorative sleep," Hassinger said.
Child obesity can cause sleep apnea in children during the latter half of childhood.
Bedwetting, hyperactivity, mood swings and refusing to go to sleep are common behaviors associated with too little sleep, Hassinger said.
Sleep challenges in children can now be addressed more easily for any family, she said, regardless of income or the type of health insurance they have.
"We've not had this kind of resource for pediatricians in the area," Hassinger said. "They've been managing this on their own."
So, too, have exhausted families – particularly during the pandemic.
"What I discovered very soon after starting to see patients in my clinics last July and August was that the pandemic had really put everybody upside down in terms of screen time and normal sleep schedules," Hassinger said.
The sleep clinic can address that kind of related insomnia, too.
For more information, including a list of common sleep disorders treated, visit ubmdpediatrics.com or call the Pediatrics Sleep Medicine Center at 323-0370.