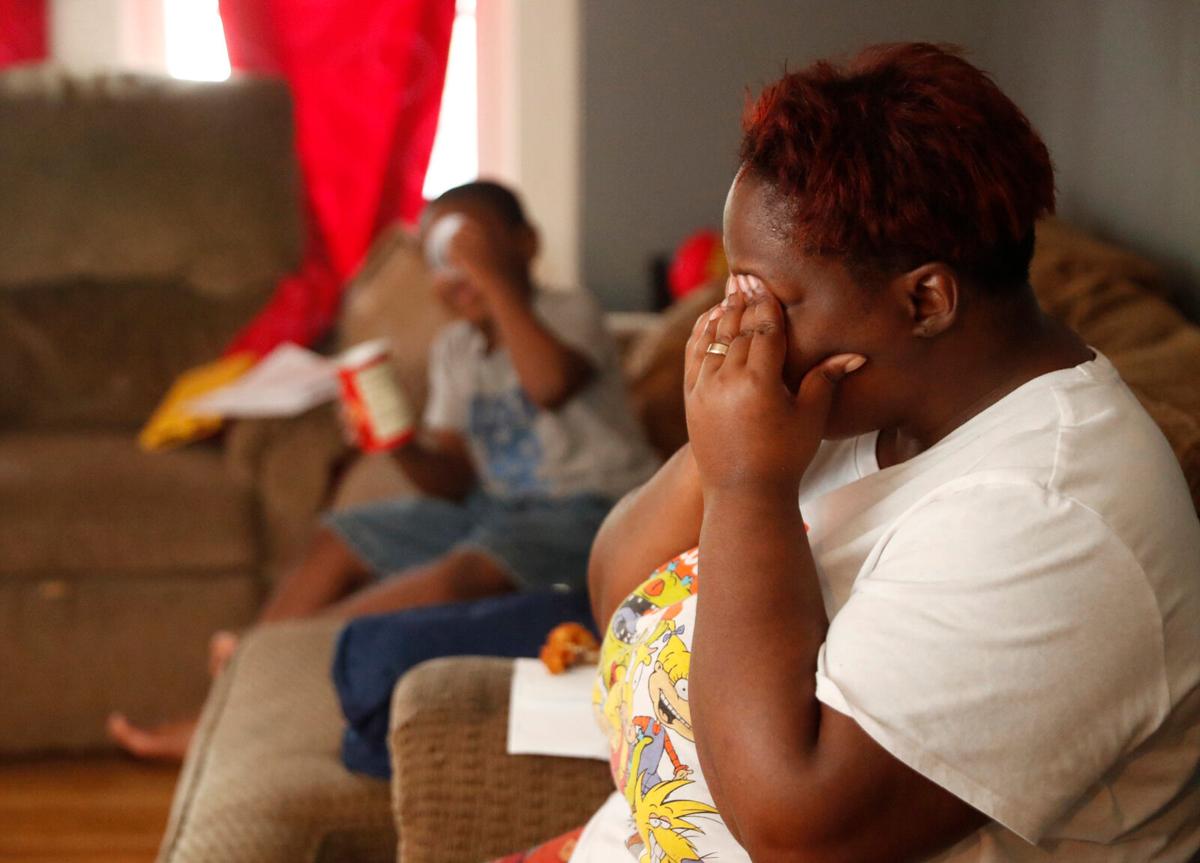 Thomas Saltsman is a natural "maximizer" – a term psychologists use to describe people who thoroughly evaluate every decision they make. Maximizers innately push themselves to make the right choice. The perfect choice. They research, they mull, they project.
Evaluating options and playing out possibilities can be a good thing. Maximizers like Saltsman tend to be successful: He earned a doctoral degree in social and personality psychology last January from the University at Buffalo and has already published three research papers on decision-making, choice overload and the relationship between mindfulness and stress.
But being a maximizer is tricky, especially in the age of Covid-19.
"I think, like many, the pandemic has led me to ask myself bigger questions and make bigger life decisions than I'm accustomed to," said Saltsman, who now teaches at UB's Singapore Institute of Management. "These decisions can become extremely cumbersome when we feel like there are too many viable options, or we feel like we could never know what the perfect or right choice is."
That option overload is amplified by what Saltsman calls the "question marks and open-ended timelines" of the pandemic. "I can't control or know when things might open or close up," he said, "or what areas of the country may experience a spike in cases or not."
You needn't be a perfection-driven maximizer nor hold a doctorate in psychology to be sharing in that stress. In this "Pandemic Lessons," we dive into strategies from mental health experts for navigating the coming months:
We've long heard that Covid-19 will lead to a mental health crisis. Has that happened?
"I think it's already here," said Dr. Scott Bea, a psychiatrist at the Cleveland Clinic. By his observation, "the rates of depression are probably threefold of what would ordinarily be the case."
Multiple surveys and studies accentuate Bea's point: The Centers for Disease Control and Prevention has documented sharp rises in symptoms of anxiety and depression as well as substance abuse and reports of suicidal thoughts. A survey by the Pew Research Center reveals that half of the adults in the United States who are out of work are experiencing mental or emotional difficulties, and most are exploring career switches – and thereby grappling with uncertainty that extends beyond simply finding a job.
"People that might be on the edge of a mental health diagnosis probably have gotten pushed over the edge, and I think it will be rather lasting now," Bea said. "Americans don't know when it's going to be over. This is really hard on people."
The fluctuating nature of news around the pandemic can make this more difficult. While new cases and hospitalizations are down, the emergence of more-viral variants looms. While the vaccine supply will soon be increasing – especially with a single-shot version from Johnson & Johnson on the way – when will different groups be eligible? And will the vaccine scheduling system actually work?
"Traumatic stressors are unpredictable and uncontrollable and they overwhelm our ability to cope," said Karestan Koenen, a psychiatric epidemiologist from Harvard University, in an interview late last year. "I think Covid can be experienced by most of us at some point – maybe not all the time – as unpredictable. It is unpredictable to most of us, and it feels uncontrollable, too."
Winter seems to make it worse. True?
"The enduring winter," Bea said, "magnifies" our stress.
"People feel very stuck," he said. "All of their concerns get amplified."
Even a normal winter is challenging. Dr. Paul Desan, a Yale University psychiatrist and expert in seasonal affective disorder, said about 90% of people experience at least one change in "mood, energy, outgoingness, appetite, sleep (or) weight" during winter.
That's at mid-Atlantic latitudes. Keep in mind that Buffalo is slightly north, and the effect is likely more pronounced. Add the uncertainty of the pandemic, and the dynamic is complicated exponentially.
"I think Americans love to look forward to something," Bea said, "and there's just not much of that coming."
Find small ways to take control.
• Anchor your optimism. Spring is close, so make simple, doable plans, like an outdoor cookout with a few friends. In the meantime, draw cultural lessons from people who have long dealt with dark winters. Desan points out that in Nordic countries, "It's part of the culture there to go outside early … and say, 'Let's go for a walk.' " The Nordic countries consistently rank at the top of the annual World Happiness Report, so their example is worth following. "Exposure to light is just part of the culture," Desan said. "People understand that this is vital for their health."
• Recognize successes. The amygdala, which is often called "the fear center of the brain," gets "very activated by noticing what's wrong, or the penalties of our experience right now," Bea said. Counter that by noticing and celebrating small accomplishments: Adjusting to working from home, or managing your kids' remote education. "I'm a little concerned when people say, 'I'm over it,' or 'I can't take it anymore,' because we're probably going to keep taking it, and we have to find new, better ways of coping," Bea said. "I love when people notice the victories they've had."
• Focus on today. "A lot of where stress and anxiety stems from is thinking in hypotheticals about the future," said Saltsman, who, like so many people, catches himself pondering, "What happens if … ?" or "How will people respond if … ?"
"Covid has thrown so many uncertainties into that, and so many factors that we can't really control," he said.
The solution is to focus most of your energy and attention on today. "Living presently is the best elixir," Bea said. "Be here now." He acknowledges the need to work ahead – "We need a little planning function, to pay bills and for other things in our lives," he said – but on the whole, we benefit from being "deeply in our real lives."
"That, to me, is one of the secrets of managing anxiety: We have to allow our bodies and brains to do what they do," Bea said. "We want people to kind of notice sensations rather than fix them. Notice the thoughts rather than fixing the thoughts."
But what about big decisions, like finding a new job or changing careers?
Actively engage in those "big and scary uncertainties," Saltsman said, "one bite-sized choice at a time."
Saltsman practices this himself. "I've been the obsessive maximizer during the pandemic," he said, "living in the hypotheticals, intangibles, and unknowns of every choice, and constantly researching and trying to predict all of the different ways in which things may change, go wrong, or evolve over time."
To a degree, this is good – it keeps him informed and intellectually nimble. But if it goes on too long, the excess hours spent consuming news, social media and YouTube "leaves me feeling more uncertainty or unease," said Saltsman, who has found a preferable way to spend his time. "I've tried to focus more intentionally on the bite-sized decisions and actions that I actually can control and manage right here, right now," he said.
You can do that, too, including – and especially – on big decisions like changing careers. Rather than dwell too deeply on unanswerable questions (What will happen if I make the move? Can I go back someday to my old job? Will I have to move away?), start with a small step: Update your resume. That small, controllable task is "unlikely to backfire in any way," Saltsman said. "Nothing is going to go wrong if I update my resume or I don't have to use it. It could only be helpful."
It may even help you "reflect on your values, preferences and abilities," he added. "(It's) refocusing on things that are going to benefit us right now, and trying not to get lost in the question marks."