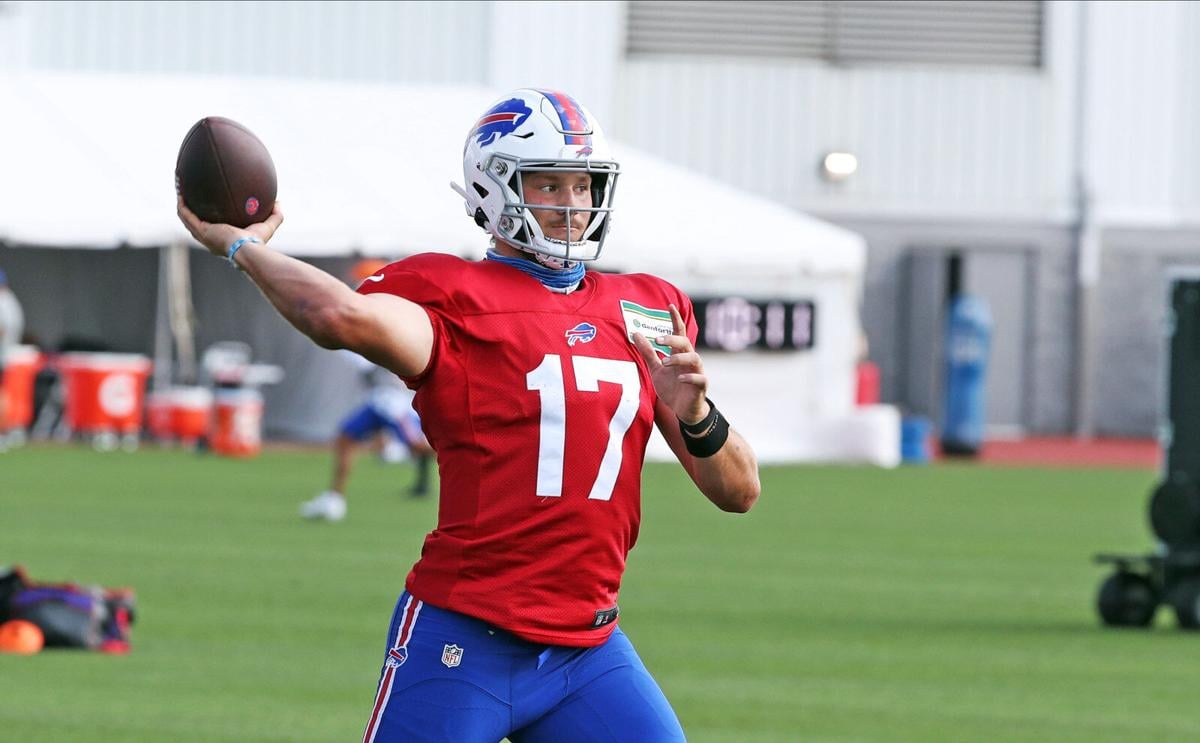 Picture a fit, healthy 25-year-old man. His days include indoor meetings, but his most intense work happens outside, in the open air. We don't know too much about his life away from the job, but he's likely not spending loads of time crammed into crowds. Keeping a tight circle seems more his style.
How much do we care if that guy gets vaccinated?
If it's Josh Allen, we apparently care quite a lot. But should we?
In this "Pandemic Lessons," we examine the weight of influencer endorsements (or non-endorsements) of vaccination and explore who has the most impact on individual decisions. 
What actually happened with Josh Allen?
The Buffalo Bills' quarterback was asked about vaccination in April on the "10 questions with Kyle Brandt" podcast. Allen said that he was still thinking about it. "I'm a big statistics and logical guy," he said. "So if statistics show it's the right thing for me to do, I'd do it. Again, I'd go lean the other way, too, if that's what it said."
Allen acknowledged that he hadn't "been paying attention to it as much as maybe I should have. I've just been doing my thing and masking up when I'm going out and just staying close and hanging around family."
The media took notice and Twitter was ablaze. No surprise there: If you're good at throwing a football, we somehow put extra weight on what you have to say about vaccines.
But take away his star athlete status, and Allen was your average American who felt no rush to get a vaccine. He wanted more information, and in the meantime, was masking and maintaining a bubble. That's not unusual, or even surprising. In New York, 65% of adults have at least one dose; nationally, 62% are partly or fully vaccinated. That puts Allen in the other third – if he still hasn't gotten a shot, which we may never know.
Last week, when answering reporters' questions after a spring workout, Allen tried to politely shut down the dialogue. "Really, throughout the remainder of the season – and we're having conversations as a team – I'm going to keep those conversations and choices of myself and my teammates in-house," he said.
His teammate Tremaine Edmunds said the same. "It's an individual decision," the linebacker told reporters, declining to say whether he'd been vaccinated. 
How much does it matter if Allen – or any individual football player – gets vaccinated?
From a purely scientific standpoint, no more than it matters if it's you or your neighbor.
In fact, your neighbor's decision is more consequential in your life. You're not likely to meet Allen and breathe the same air he exhales into. But if you get together with neighbors to watch a game, their vaccination status has a far bigger potential impact on you and your family than that of the players on TV.
"We humans are very bad at measuring risk," said Dr. René F. Najera, an epidemiologist who is the editor of the online History of Vaccines project at the College of Physicians of Philadelphia. "Your risk of any kind of infectious disease depends more on what your circle of friends and the people you interact with day to day do than what a celebrity does.
"But you know who has a bigger megaphone and gets more attention – it's the celebrity."
How much impact do celebrities and influencers have?
They set a tone, but your eventual choices tend to be influenced by people closest to you.
"Celebrities do plant those seeds," Najera said, "pro or against vaccines. But it's up to the people to grow those seeds into ideas and actions."
There's a rich history to this, from Elvis Presley receiving the polio vaccine on "The Ed Sullivan Show" in 1956 to Dolly Parton, whose $1 million donation last year to Vanderbilt University helped fund research on the Moderna vaccine. When the singer received her first Moderna shot in March, she posted a video on Twitter with the comment "Dolly gets a dose of her own medicine."
Media hits like that are noticeable, but are more likely to affirm or nudge existing beliefs. The same is true for Allen's comments, which were neither for nor against the vaccine. "The impact is going to be quite limited," said Dr. Janet Yang, a University at Buffalo associate professor who specializes in science, health, environmental and risk communication. Whatever effect there is, she added, is likely limited to people who are already hesitant and can now point to Allen and say, "See? I'm not the only one."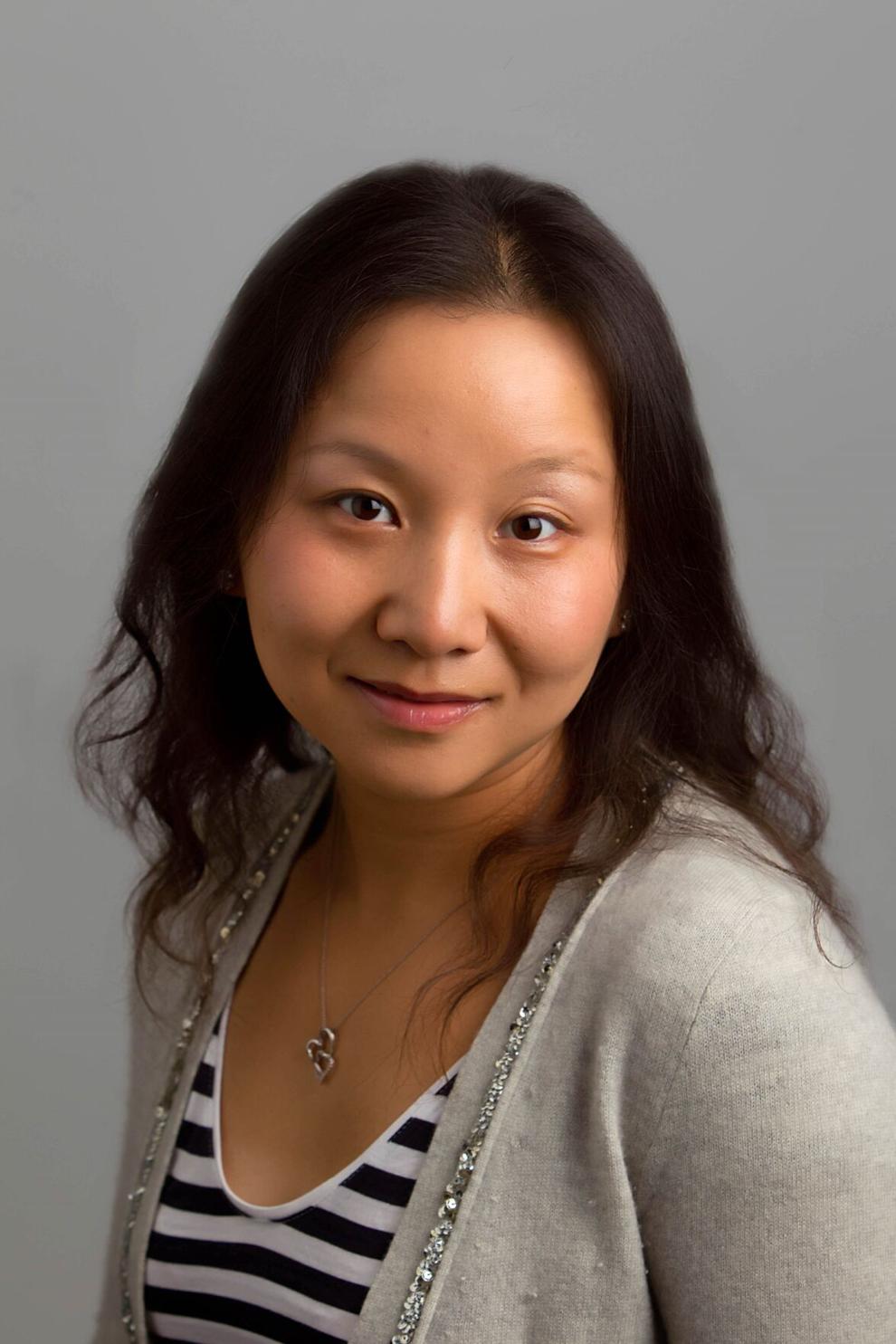 Actual people in our lives are far more influential. Najera, who is a public health official in the Washington, D.C., metropolitan area, worked with colleagues to conduct a series of focus groups with Latino residents there. In November, 80% to 90% of participants were vaccine hesitant. Among multiple reasons they cited, Najera said, were hearing "from a celebrity that the vaccine was unsafe."
Those groups convened again in February and May. Now, nearly 100% of participants are vaccinated, or have appointments. "Most of them said that they saw somebody else get the vaccine," Najera said, noting that the early celebrity influences "kind of didn't matter once they started seeing people around them get vaccinated … They said, 'I trust people like me more. I trust my friends more.'"
Still, aren't some people in the community more influential than others?
Yes, especially if they are familiar and have a story to share.
Ted Shredd of the Shredd & Ragan morning duo on 103.3 FM The Edge, posted this to his Facebook page in late April: "Hello friends I figured it's time to let you know. I am battling Covid." He was lying in a hospital bed. Oxygen flowed into his body through a nasal cannula.
In that post and several that followed, Shredd described a harrowing experience: He unknowingly had Covid when he received his first vaccine dose, and got tested several days later. His oxygen level dropped to 83% – it should be in the 90s – and he was hospitalized. The initial medications weren't working and Shredd was on the verge of being put on a ventilator before an experimental drug helped his condition improve. His posts throughout the ordeal generated hundreds of comments that "helped me get through it all," said Shredd, who is out of the hospital and recently received his second vaccine dose.
But Shredd, who's been co-hosting with Tom Ragan since 1994, learned he was helping, too. He started hearing from listeners who said they were hesitant to get the vaccine until they saw his journey up close and in his words. "I'm somebody that they knew," said Shredd, who is back on air, but still trying to regain the lung strength that will allow him to resume his bicycling regimen of regular 20-mile rides. "I was now in the hospital and in a pretty serious condition, (and) they decided to go get it." 
Should people in the spotlight feel a responsibility to speak out?
We posed that question to Goo Goo Dolls co-founder and Buffalo resident Robby Takac who, with bandmate John Rzeznik, encouraged fans to "Get a shot!" during a video announcing the postponement of their tour to 2022.
You can "do the right thing," said Takac, or you can "do the right thing and go out there and try to convince other people to do the right thing."
Takac, who points out "what we do" – playing packed concerts – "is going to be the last thing that comes back," made the latter choice. He got vaccinated, shared the experience, and is encouraging others.
"I think leading by example is important, but it's not everybody's bag, and I think you have to respect that," he said. "This is a pretty personal decision, man. You're putting stuff in your body. You've really got to think about it."
Then Takac added, "I thought about it, and I didn't have to think about it for too long."