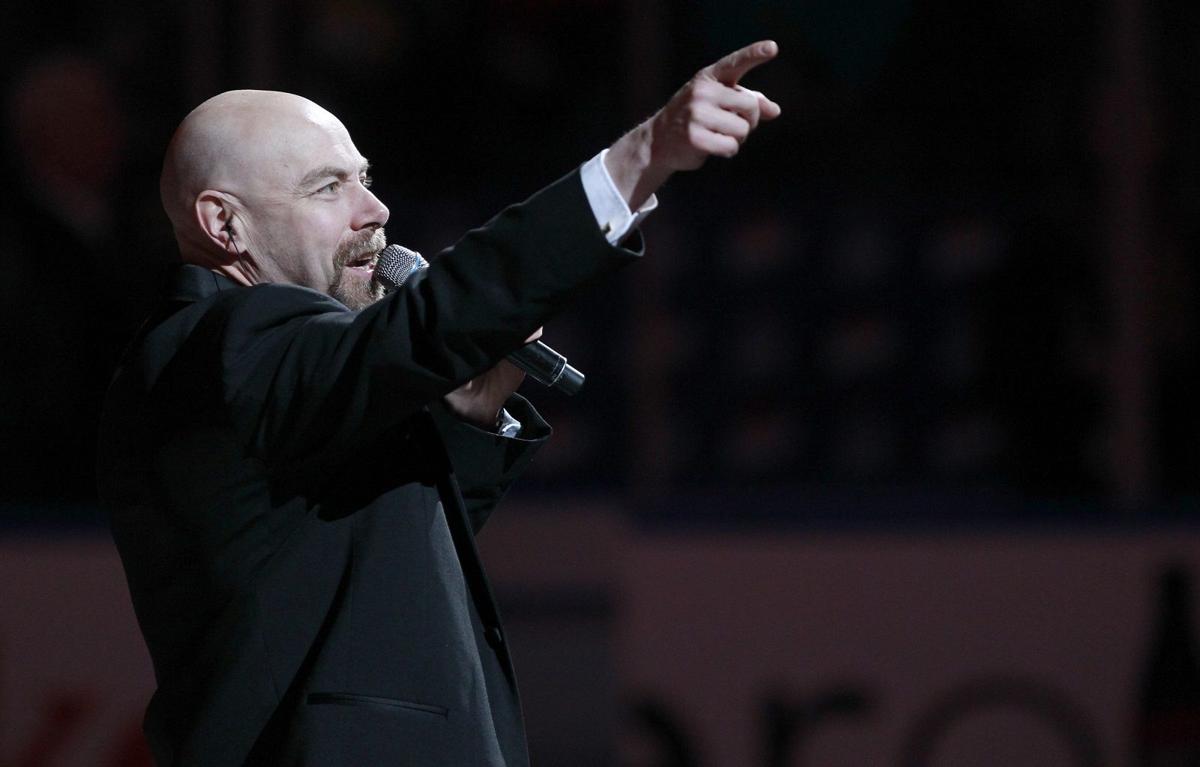 "I believe that God made my body, and he doesn't mess around," said Allen, who had the virus in January. "My immune system is going to do a better job of creating immunity to (Covid-19) than something that is manmade."
That "manmade" something is a Covid-19 vaccine.
To Allen's point, his five-day bout with the virus – an experience he described as dealing with "the sniffles" – almost certainly left him with antibodies.
But how many? And how strong are they? How long will they last? How effective will those antibodies be at recognizing variants of Covid in the body and snuffing them out?
All those questions are up for scientific debate. And for Allen and the 219 million other people on Earth who have battled Covid, it's nearly impossible to reliably measure their Covid immunity, or predict their vulnerability.
In this "Pandemic Lessons," we explore vaccination versus natural immunity. The questions, it turns out, are more precise than the answers.
How strong is the immunity that comes after a Covid infection?
No straight answer exists.
A person's level of immunity after infection "varies," said Dr. Stuart Ray, vice chair of medicine for data integrity and analytics at Johns Hopkins Medicine. "It's not as if it's an on-off switch."
Doctors and scientists generally agree that Covid infection does provide a degree of protection, and that information has been used to prioritize who gets vaccinated. Early in the vaccine rollout – when the supply chain was tight and doses were at a premium – it was recommended that people with Covid infection wait 90 days to start the vaccination process, because they were believed to have solid protection for at least three months. That window of time allowed for more vulnerable people to be vaccinated first.
(Vaccinations are now readily available and the 90-day guideline generally is applied only to people who received ​​monoclonal antibodies or convalescent plasma as part of their Covid treatment.)
Ascertaining how long Covid immunity lasts has never been a precise science, and it's become even more complicated with the prevalence of variants — particularly Delta – since a person's antibodies may work well only on the strain of Covid they had.
"Natural immunity is not all the same," said Dr. Sumit Chanda, a San Diego-based infectious diseases expert at Scripps Research who is a Williamsville native. "Just like when you get Covid, you could get the sniffles or you could end up in the hospital on a respirator. Your immune response is going to be different. There's no one bucket called 'natural immunity.' That's the problem."
Reinfections are accumulating, but not raging. Locally, for example, "approximately 950 Erie County residents have had at least two positive COVID-19 tests, at least 90 days apart" since February 2021, county Department of Health spokesperson Kara Kane told The Buffalo News in an email. In that same timeframe, Erie County has documented approximately 43,600 cases in all. Those numbers don't include information on vaccination status of the people who tested positive, but New York State Department of Health data provide a glimpse at trends: As of Sept. 26, the state reported 86,860 breakthrough cases — or 0.7% of all the fully vaccinated New Yorkers ages 12 and up. Of those cases, 6,083 people – or 0.05% of the fully vaccinated population – were hospitalized. 
Some people's post-Covid immunity "may be as good as vaccination, some may be even better, some may be worse," said Dr. Thomas Russo, chief of infectious diseases at the University at Buffalo Jacobs School of Medicine and Biomedical Sciences. "There's a lot of variability. We're still sorting this out."
What does the research say?
The available data on the strength of post-Covid immunity is both preliminary and conflicting. For example:
• A study of Kentucky residents found that unvaccinated people are more than twice as likely to be reinfected than fully vaccinated individuals.
• A study in Israel found that vaccinated people who never had Covid were six to 13 times more likely to become infected than unvaccinated individuals who previously had the virus.
• A five-month research project conducted at the Cleveland Clinic found that in a survey of 50,000-plus employees, more than 1,300 were unvaccinated and previously had Covid. None was reinfected during the timespan of the study.
That range of results is unsurprising to scientists, who on any given research topic, conduct a variety of experiments and studies over the course of several years. They question each others' work (a process called "peer review"), try to replicate results and "build consensus," said Chanda, whose previous work includes groundbreaking research in helping scientists and doctors understand how HIV hinders a patient's immune system.
Covid immunity, Chanda added, "is not settled science."
To his point, each of the three studies mentioned above have detractors on the outside and caveats from the researchers themselves – which is standard practice when presenting scientific results. The authors of the Kentucky study, for example, point out that vaccinated people "are possibly less likely to get tested," while the Israeli study acknowledges "we might be underestimating asymptomatic infections, as these individuals often do not get tested."
Both of those factors – among many others – indicate the need for further study before the results can conclusively help shape public policy or be responsibly applied to individual choice.
The Cleveland Clinic has made multiple statements about its study, which was released in June, consistently emphasizing Covid vaccination "even if you have previously tested positive." In an August statement, the Cleveland Clinic reminded the public that its study was conducted "before the emergence of the Delta variant" and said, "More research is needed. We do not know how long the immune system will protect itself against reinfection after COVID-19, as our study only looked at individuals over a five-month period, or how well-protected previously infected individuals are against variants. It is also important to keep in mind that this study was conducted in a population that was younger and healthier than the general population."
So, how do you make sense of all this research?
"People have been cherry picking studies that support their position and disregarding studies that don't," Chanda said. "This is an organism that didn't exist on Earth, that we know of, a year and a half ago. So it takes time for us to understand and answer these questions."
This is a scientific process of research and debate that is playing out in front of the public. That transparency comes with a cost: Individual studies – including those like the report from Israel, which is essentially still in draft form – are isolated and highlighted out of context.
We reached out to one of the lead researchers in Israel, Dr. Sivan Gazit, to ask how conclusively people should view her team's findings, and what further research she would like to see happen. Gazit's marketing person responded via email, which read in part, "Unfortunately we are extremely loaded right now and unable to respond or perform an interview."
Can't doctors simply test a person's post-Covid immunity level to see if it meets or exceeds that of someone who's been vaccinated?
"The frustration right now is we don't have a test for immunity," Ray said. "If we had one, I'd love to adjust the mandates to say that you either need a great immune response or vaccination. We just don't have that infrastructure."
Adjusting public policy and vaccination mandates to accommodate those who may be naturally immune is wrought with issues. The main problem is the lack of scientific knowledge about what the minimum antibody level is to ensure long-term immunity, and how long that immunity lasts.
"From a science standpoint, we don't have a way to do a test on somebody and know you're immune for sure," said Dr. Peter Winkelstein, executive director of the University at Buffalo's Institute for Healthcare Informatics. "We can test for antibodies, and we can test those levels, but we don't know what level you need to be immune to Covid."
Is there any point on which scientists largely agree?
There are some. The biggest is one you have heard repeatedly: The Covid vaccines are overwhelmingly proven to be safe and effective at preventing severe cases and death, save for people who are immunocompromised.
Here's another: Vaccination after having Covid produces an especially powerful immune response.
"If you get the vaccine after you're infected, you're almost Superman," Chanda said. He referenced the breakthrough cases of Delta in people who have been vaccinated, noting that their bouts with Covid are generally mild, "but what they will do is transmit (the virus)."
People who were infected and now vaccinated, he added, may do better.
"If you are infected and then get the vaccine," he said, "you will not even transmit. That's how good that vaccine boost could be."
News staff reporter Sandra Tan contributed to this story.