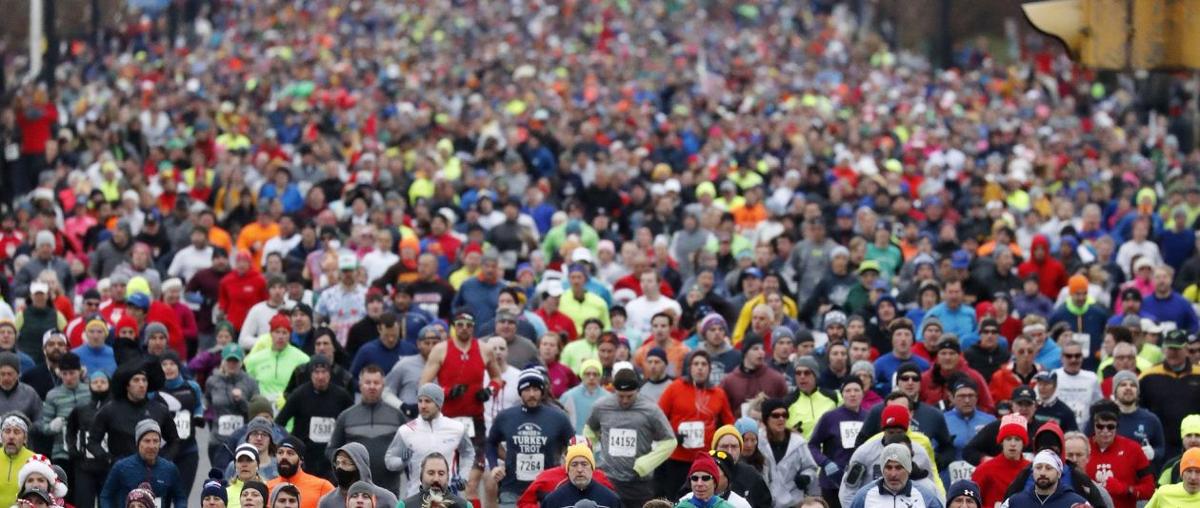 Give us this much: We stand out – in some ways that are cool, and in at least one that is decidedly un-groovy.
Let's start with the nifty: Western New York is home to a pair of annual events that are unique on this planet. On Thanksgiving morning comes the 126th Annual YMCA Buffalo Niagara Turkey Trot, which started in 1896 and bills itself as the "oldest consecutively run footrace in the world."
Two days later is the World's Largest Disco, which takes over the Buffalo Niagara Convention Center and turns it into "the largest dance floor in New York." The disco has been recognized in national media and in books with titles like "Party Across America!" and "America Bizarro."
It's a fun part of living in the Buffalo region: We trot before stuffing turkey, and we can do the funky chicken a couple of days later.
This year, both events are dealing with an uninvited guest: Covid-19. And it refuses to leave the party. Western New York's positive-test rate (9.48% as of last Friday) is two-and-a-half times worse than the rest of the state. The region had 310 people hospitalized with the virus as of Nov. 18, up from 179 one year earlier.
It's not good, and it prompted Erie County Executive Mark Poloncarz to order mandatory masking beginning Nov. 23 in public places such as restaurants, gyms and salons. That didn't directly affect the Turkey Trot, which was already requiring masks in indoor settings pre- and post-race, nor the World's Largest Disco, which is exempt from the order because it already requires vaccination.
But since our region stands out as the Covid hot spot of this state, can we square that with attending our standout events – and with holiday shopping and other gatherings? We asked epidemiologists, who offered a cautious yes.
Why should we feel safe attending a large public event – or, for that matter, even going shopping in stores that may be more crowded than usual?
If you're fully vaccinated, that's good. If you've gotten a booster shot, that's considerably better.
While full-vaccination status is still defined as being two weeks out from a second Pfizer or Moderna dose, or a single Johnson & Johnson shot, it's no longer considered to be as fully protective as it once was.
"People feel like, 'I'm fully vaccinated, I'm good,' " said Dr. Thomas Russo, chief of infectious diseases at the University at Buffalo's Jacobs School of Medicine and Biomedical Sciences. "I'm not sure it's widely appreciated that our vaccines have not held up as much as we initially hoped for and we initially talked about."
Evidence shows that antibodies produced by those vaccines wane after several months, dropping protective levels enough to make people more susceptible to breakthrough infections from the highly contagious Delta variant. That "has put the fully vaccinated at a higher risk than we were hoping for at this point," Russo said. "Obviously it's still better than not being vaccinated."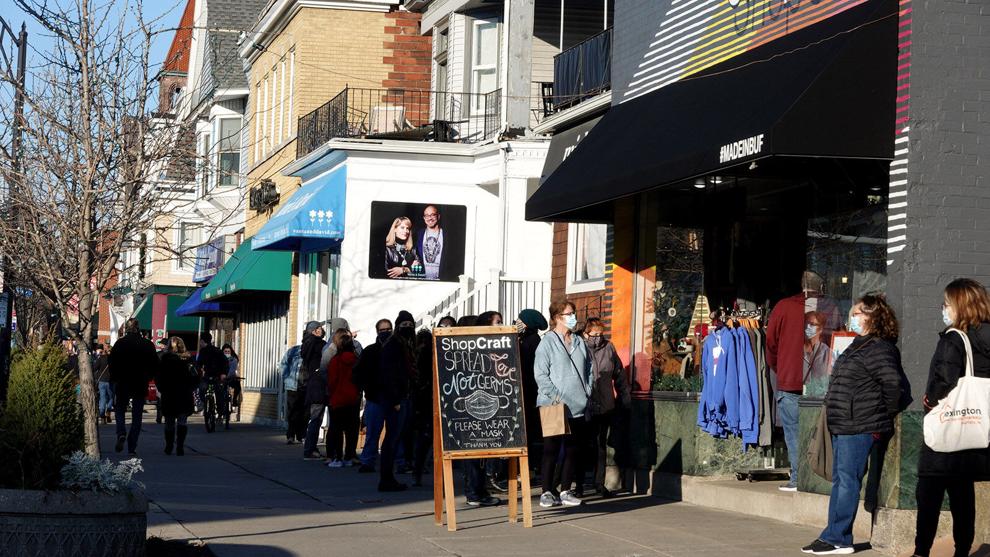 This is why public health officials are strongly advocating that people 18 and up get booster shots, which seem to push protective levels back high, scientists hope, and will be more lasting. Scientists from Harvard University and the Clalit Research Institute in Israel, who analyzed data on patients who received a third dose of the Pfizer vaccine, found the booster cuts risk of hospitalization by 93%, severe disease by 92% and death by 81%.
Booster shots act more quickly than the original doses, providing good protection within a week "and probably an improving degree of protection for at least up to a month," Russo said.
It's too late, of course, to get boosted for Thanksgiving weekend, but plenty of time to do it in advance of the December holidays. In the meantime, you can evaluate your own level of risk like this:
• If you've been fully vaccinated and boosted, and have no immunocompromising conditions, you're well protected. You also have solid protection if you have been fully vaccinated in the last few months.
• If you're beyond six months from your full vaccination with Moderna or Pfizer, or two months out from Johnson & Johnson, but don't have a booster, you have protection that is likely waning – which means it is less than optimal.
• If you're unvaccinated but had Covid and are relying on post-infection immunity, realize a couple of things: First, that won't help you gain access to any events – like the World's Largest Disco, for example – that require vaccination. Second, not all post-Covid immunity is the same. Dr. George Rutherford, an epidemiologist with the University of California, San Francisco, offered this guidance: People who have been infected since July are "probably in good shape," he said, because that's when Delta became the dominant strain. "They have natural immunity and they don't represent a threat," he said. Covid reinfections, he said, are happening with "people who had earlier strains and then get reinfected with Delta."
Note this as well: Much like with the vaccines, scientists are still studying the long-term durability of post-Covid immunity. Having it now doesn't necessarily mean it will last.
• If you're unvaccinated, never had Covid or had it pre-Delta, you're most at risk of getting infected or playing a role in continuing the spread that, in this area, has been on the rise.
So, is it safe to attend an event like the Turkey Trot or World's Largest Disco – or even shop?
It is, so long as you choose to be safe. Here's why:
• The Turkey Trot happens outdoors, which makes virus spread unlikely during the race itself. "Like most outdoor activities, it's probably going to be fine," said Dr. John Sellick, an epidemiologist with Kaleida Health, the University at Buffalo and Veterans Affairs. "The problem is all the milling around at the beginning and the end."
That means at the beginning of the race, participants should be cautious not to stand in each other's air space. Russo suggests wearing a mask at the start line, and removing it after the shotgun.
While Turkey Trot organizers are not requiring a mask on the course, face coverings were mandatory for anyone attending the post-race festivities even before Poloncarz issued his orders this week. That's helpful, because given the indoor setting and likelihood of people standing close as they gather for snacks and drinks, spread is more likely to happen after the event than during it.
• The same is true for Black Friday, Small Business Saturday and any other in-person shopping that may, at times, involve crowding into tight spaces. "That could be potentially problematic, because again, there's no one requiring vaccination there," Selleck said, adding that people who are vaccinated should feel safe to go shopping, "being careful to avoid those big crowds."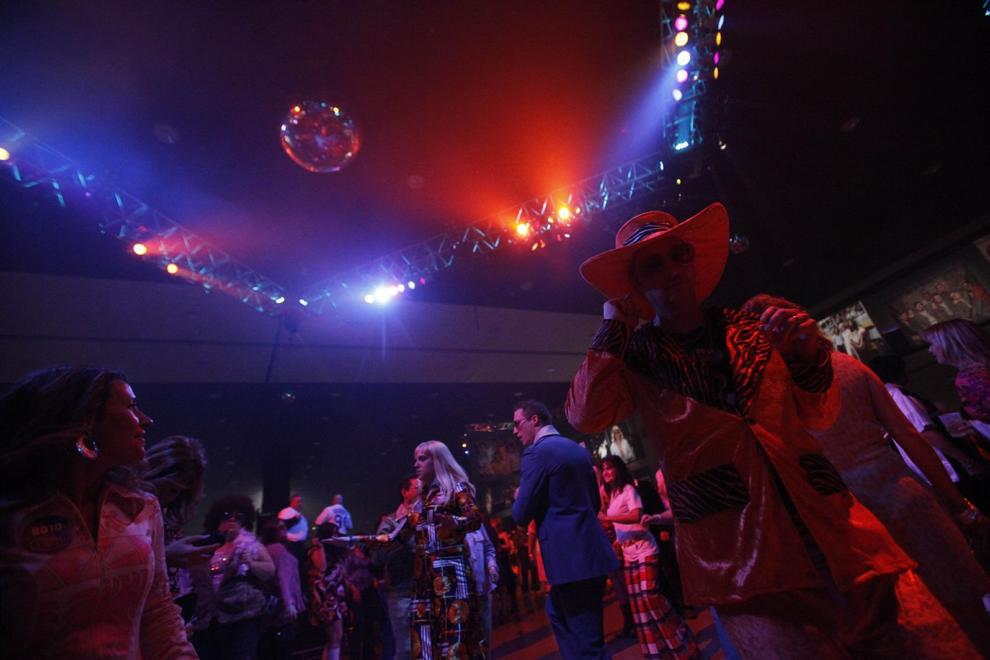 • Because the World's Largest Disco requires vaccination, "it's probably going to be somewhat safer," Sellick said.
The spacious, high-ceiling Buffalo Niagara Convention Center event floor – which also happens to be the Turkey Trot post-race site – is also advantageous. It gives discogoers plenty of room to gather with their own party, and avoid the more vulnerable scenario that Sellick described to us: People gathering in tight spaces, "dancing and huffing and puffing," he said. "It probably would be safer to wear a mask in that setting, but I'm sure that most people won't."
Sellick is probably right. As is true of many events that mandate vaccination, masks are "encouraged but not required," according to the event's website. But you could make them part of your costume – call it a '70s-era party with a 2021 twist.