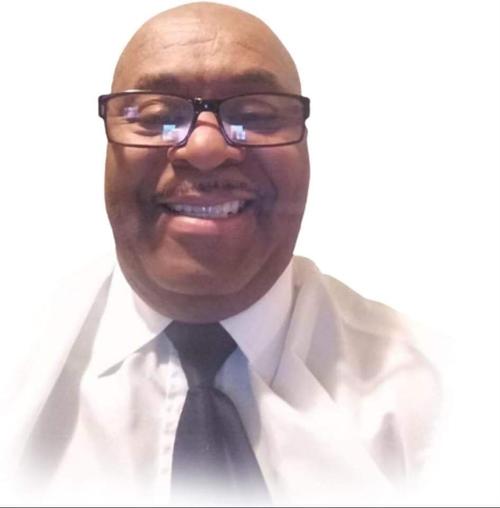 The U.S. Occupational Safety and Health Administration launched an investigation into the Covid-19 death of a Buffalo man employed at two nursing homes after the agency learned of the worker's demise from a Buffalo News story. 
Adrienne K. Johnson, 60, a full-time cook at Williamsville Suburban and part-time kitchen worker at Terrace View Long Term Care, died Dec. 20, four days after testing positive for  Covid-19. On Jan. 22, The News published a story detailing how Johnson was the second local nursing home worker known to die from the virus.
OSHA regulations require employers to report workplace related deaths within eight hours of the occurrence of the fatality. An online OSHA document shows that the agency's Buffalo office initiated a fatality investigation at Williamsville Suburban, Johnson's primary employer, on Jan. 26, more than five weeks after he died.
"We have opened up an investigation based on an article we saw in The Buffalo News. I can confirm it is an open fatality investigation at Williamsville Suburban. I really can't comment on an open investigation," said Michael T. Scime, OSHA area director in Buffalo.
In addition to the OSHA investigation, Williamsville Suburban last month was fined $2,000 by the state Health Department for "failure to ensure an employee had a negative Covid-19 test result before working at the facility," said Jeffrey Hammond, a spokesman for the Health Department. The violation was discovered during a Nov. 2 inspection.
Adrienne K. Johnson, 60, died Dec. 20, four days after learning that he had tested positive for the virus, according to his sister, who said she believes that he was exposed to Covid-19 through his employment.
As for Johnson's part-time work at Terrace View on the Erie County Medical Center's campus in Buffalo, OSHA is also looking into that connection, according to the agency.
Messages left at Williamsville Suburban's switchboard seeking a comment on the investigation from the facility's administrator were not returned Tuesday.
Peter Cutler, spokesman for Terrace View, said, "While I cannot comment specifically on such an investigation, we will, however, cooperate fully with the federal agency."
Kim Johnson said she believes that her brother contracted the virus through his employment because he rarely left his residence other than to go to work. The sister said she hopes the investigation will result in increased precautions to prevent others from contracting Covid-19.
"He worked hard at Williamsville Suburban, and I spoke with employees there and was told there were a lot of people with Covid," she said.
Only 31 of the 617 nursing homes in New York have earned the top five-star rating in staffing in July from the federal government.
There have been 77 staff members and 122 residents with confirmed cases of Covid-19 as of Jan. 31 at Williamsville Suburban, according to statistics that the facility reported to the U.S. Centers for Medicare and Medicaid Services. In addition, there has been one resident and four staff members with unconfirmed cases of the virus.
A total of 23 Williamsville Suburban residents have died from the virus as of Feb. 4, according state Health Department statistics. Eight of the residents died in the nursing home and 15 died at hospitals or elsewhere. The facility at 193 S. Union Road has 185 beds.
At Terrace View as of Jan. 31, there have been 68 residents and 107 staff members with confirmed Covid-19 cases. Unconfirmed cases include 83 residents and 49 workers, according to the figures reported to the federal government by Terrace View, a 390-bed facility. 
Thirteen Terrace View residents have died from the virus, seven at the nursing home and six in a hospital or elsewhere, according to state Health Department figures. Terrace View reported Johnson's death to the CMS.
The first nursing home worker to die in the Buffalo area after contracting Covid-19 was Joan M. Neudecker, a licensed practical nurse at the McAuley Residence in the Town of Tonawanda. Before the 60-year-old woman died May 9, she had said she suspected that she contracted the virus while working, according to her family.
The McAuley Residence, which is owned by Catholic Health Systems, waited six days before informing OSHA about Neudecker's death, according to records released by OSHA in response to a Buffalo News Freedom of Information request.