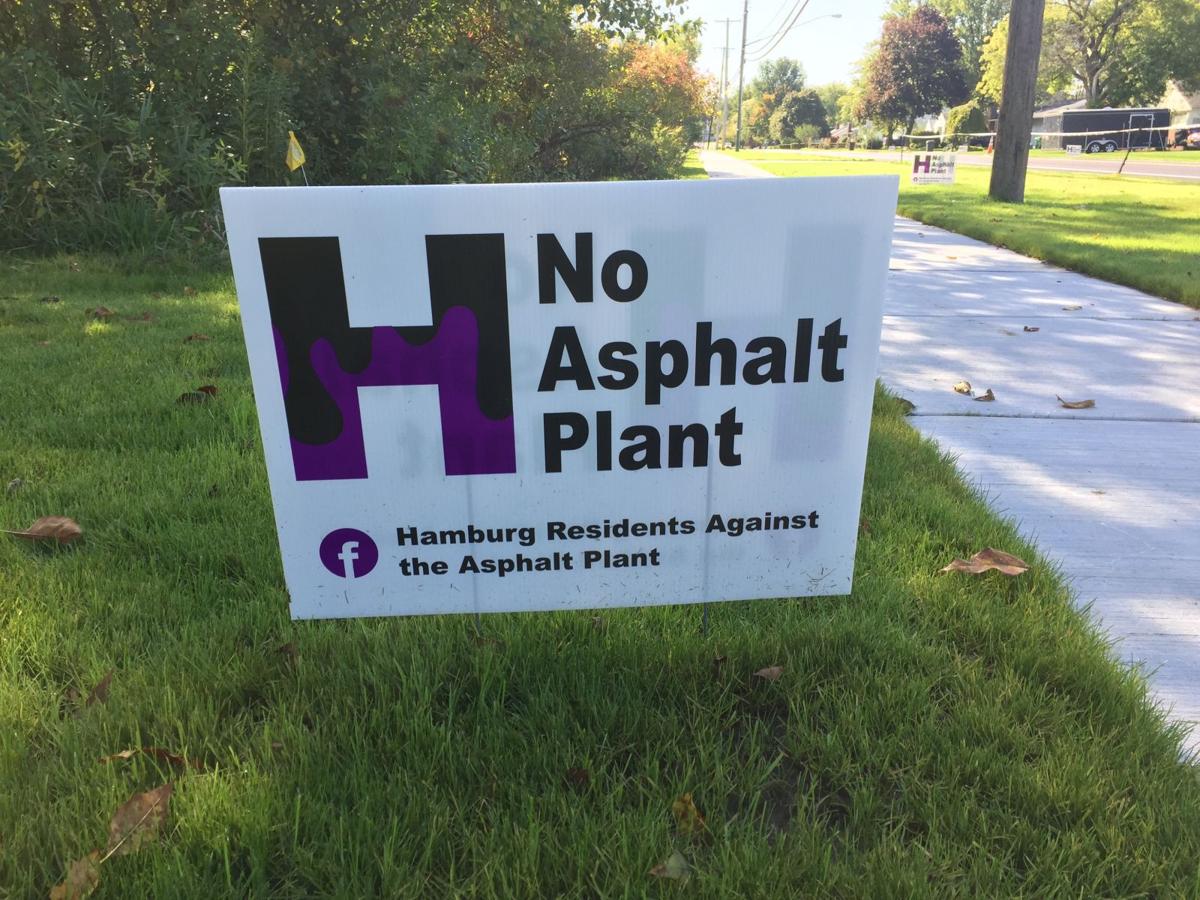 As more than 1,300 people had signed an online petition against a planned Town of Niagara asphalt plant as of Wednesday afternoon, Niagara County's attorney said the town's approval of the project was improper and needs to be rescinded.
County Attorney Claude A. Joerg said he will send a letter to the town stating that the project should have been submitted to the county Planning Board before it was approved last July.
"We're requesting that they rescind the prior permits that have been issued and refer the matter to the county Planning Board for its review prior to going forward with these matters," Joerg said.
"If we did something we shouldn't have done, we'll rectify it," Supervisor Lee S. Wallace said.
"I'm reviewing it," Town Attorney Michael B. Risman said.
Meanwhile, Niagara Falls officials and Niagara University also weighed in against the project Tuesday, with university president Fr. James J. Maher saying the university is "pursuing a legal strategy right now to oppose the plant."
AL Asphalt's proposed plant at 4660 Witmer Road would lie between Interstate 190 and Hyde Park Boulevard, near the northern edge of the Town of Niagara and just west of the southern driveway to the NU campus.
Niagara Falls Mayor Robert M. Restaino said the city also was not informed about the project, which would be built about half a mile from the city line.
Lewiston Supervisor Steve Broderick also said his town was not informed.
"The Town Board did what we were advised to do by counsel and the people that we hired," Wallace said.
Tuesday, Risman said he believes the town complied with the State Environmental Quality Review Act, and the town's building inspector decided notifications weren't necessary. "It's a permitted use in the industrial district," Risman said.
Both the Town Board and the state Department of Environmental Conservation issued negative declarations on the project, meaning they thought it would not have a significant environmental effect.
After being contacted by Niagara Falls City Councilman Christopher P. Voccio, county Economic Development Commissioner Michael A. Casale agreed that the project should have been reviewed by the county Planning Board before the town approved it, but the town didn't submit it.
Casale said the board has jurisdiction because of the site's proximity to a municipal boundary.
"Process matters. Transparency matters," Voccio said. "This project should follow the proper steps, and the public should have the right to weigh in on the matter to the county Planning Board."
No one seemed sure Tuesday whether the project would have to start the approval process over if it was sent to the county board.
AL Asphalt executives and the company's attorney did not respond to requests for comment.
The Erie County company sought to build an asphalt plant in Hamburg in 2019, but the town demanded a full environmental impact statement. The company, which lost a lawsuit over that, then sought a site in Niagara County.
The online petition was posted on change.org by a new citizens group founded by Niagara Falls Board of Education member Paul Kudela, who said his involvement grew out of his concern over the potential health impact of the plant.
As opposition to the project grows, the DEC has decided to extend the public comment period on the plant's air quality permit for the plant from Friday until May 3 at the request of community members, a spokeswoman said.
The citizen group, Niagara Residents Against the Asphalt Plant, has a website, a Facebook page and plans to order yard signs, Kudela said. He also plans to post form letters to the DEC on the site that people can personalize and sign.
Official comments on the plant's permit request must be sent in writing to Kerri Pickard-DePriest, DEC Region 9 Headquarters, 270 Michigan Ave., Buffalo, N.Y. 14203. Kudela said he's willing to print out the public's letters and mail or deliver them himself.
Kudela, who is also a Niagara Falls police detective, said his family has a history of cancer and autoimmune diseases. His aunt, Kathleen L. Kudela, president and CEO of the Niagara Arts and Cultural Center, died March 14 of multiple myeloma.
"We have a history of making bad decisions on toxic waste and factories and plants. I think it's time that we get away from that business model," Kudela said.
Fr. Maher said the university is concerned about the social and environmental implications of the project, fearing "negative impacts on the greater community."
According to its DEC application, the plant would produce up to 150,000 tons of hot asphalt, operating only from April to November. The July town Planning Board minutes said six or seven jobs would be expected.
The plant would include a 31-foot-high smokestack 4 feet wide, according to the application. The plant would burn liquid propane to heat and dry gravel before mixing it with hot asphalt oil.
The DEC notice said the company has a plan to keep carbon monoxide emissions below 100 tons a year and emission of volatile organic compounds below 50 tons a year.
"We're opposed to something like this," Fr. Maher said. "This just seems like a step backwards."
"Our city has been a dumping ground for a lot of different wastes. Our air quality is very poor," said Donta L. Myles, a City Council candidate. "This is that time when we have to stand up and say, no more."
"For years, we just haven't demanded any better," said Colin G. Ligammari, another Falls Council candidate. She said emissions from the plant would affect neighborhoods from pricey DeVeaux to blue-collar Belden Center, and a playground a quarter-mile away in Reservoir State Park.
"I'm signing because I'm tired of businesses & corrupt politicians thinking they can use Niagara Falls as a dumping ground for their friends to cash in on," Falls Councilman William Kennedy II wrote on the online petition. "Enough is enough! Go find a different place for this horrible idea! The people of Niagara Falls do not deserve this nor do we want it here!!"
Kennedy said he will introduce a resolution opposing the plant at the April 14 City Council meeting.
"While this project was approved in the Town of Niagara, residents and school age children in Niagara Falls and Lewiston are closer to the plant, their health and future are directly implicated," the petition said.