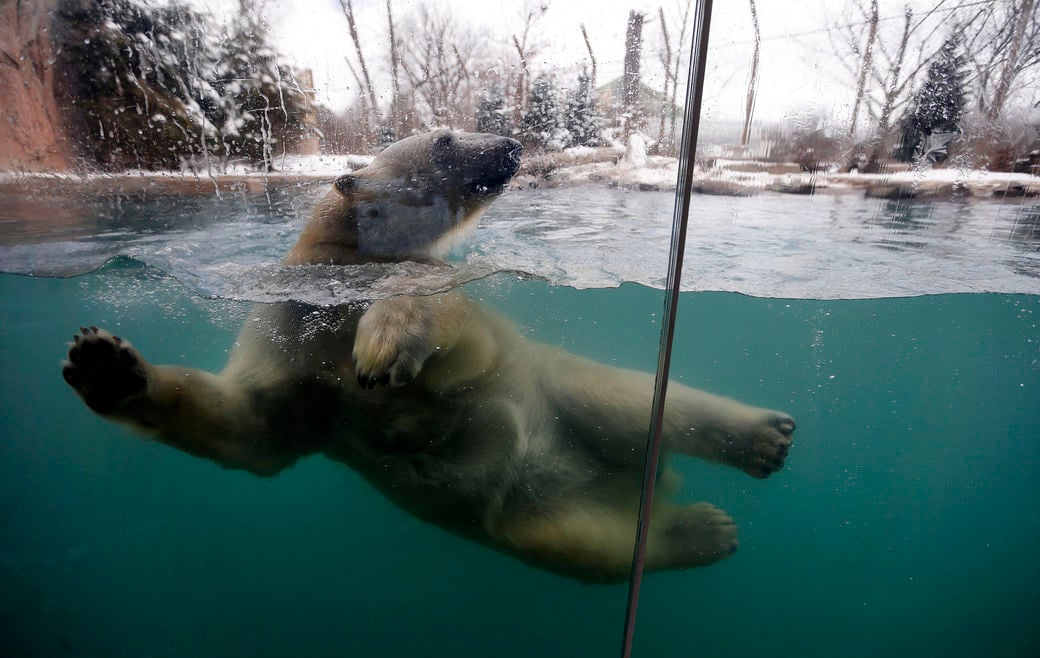 Given that Syracuse's Rosamund Gifford Zoo has been open during the Covid-19 pandemic, it is reasonable to assume that the Buffalo Zoo could be open as well.
Not according to the state. Under Gov. Andrew M. Cuomo's directive, most zoos, including Buffalo's, cannot reopen until phase four, which is not expected here for at least another couple of weeks.
The Buffalo Zoo has prepared an efficient and effective plan to reopen and should be allowed to do so. All zoos needs revenue to pay for the care and feeding of their animals. If the Syracuse zoo can reopen to meet those needs, we don't see why Buffalo's can't.
Assemblyman Sean Ryan, a Buffalo Democrat, has been working on reopening the city's zoo. He has urged the governor, who is also a Democrat, to treat the Buffalo Zoo in the same manner has the state treated the Rosamond Gifford Zoo.
Onondaga County Executive Ryan McMahon reopened the Syracuse zoo on May 23. The Buffalo News a couple of weeks ago started asking the Cuomo administration about the discrepancy between zoos. The administration has never answered directly.
The question as to whether the Syracuse facility got permission from the Cuomo administration produced a curious response of "no" from Jason Conwall, a Cuomo spokesman. As it turns out, it is significant that the Syracuse zoo is a government-owned facility. Privately-owned zoos are considered nonessential and currently not allowed to open.
But let's not split hairs. The Buffalo Zoo's operations have been run privately by the Buffalo Zoological Society since 1973, but the zoo sits on city land in Delaware Park, is financially supported by the city, Erie County and the state of New York. As Ryan said, it is clear who owns the zoo.
The Buffalo Zoo has put together an even better, well-thought plan than Syracuse, as Ryan has noted. It is strict on indoor occupancy and does not open concessions, instead making food at the zoo's restaurant available for takeout only. That should count.
Movie theaters remain closed. So do many other recreational facilities. A safely reopened zoo would be a salve for parents and children who need an outlet after three months of Covid-inspired isolation.
The zoo did not get a rate cut on supplies and still must feed its animals. If the administration gave the Syracuse zoo permission to reopen, even tacitly, it is time to give permission to Buffalo and other areas with responsible plans.
What's your opinion? Send it to us at lettertoeditor@buffnews.com. Letters should be a maximum of 300 words and must convey an opinion. The column does not print poetry, announcements of community events or thank you letters. A writer or household may appear only once every 30 days. All letters are subject to fact-checking and editing.
Concerned about COVID-19?
Sign up now to get the most recent coronavirus headlines and other important local and national news sent to your email inbox daily.