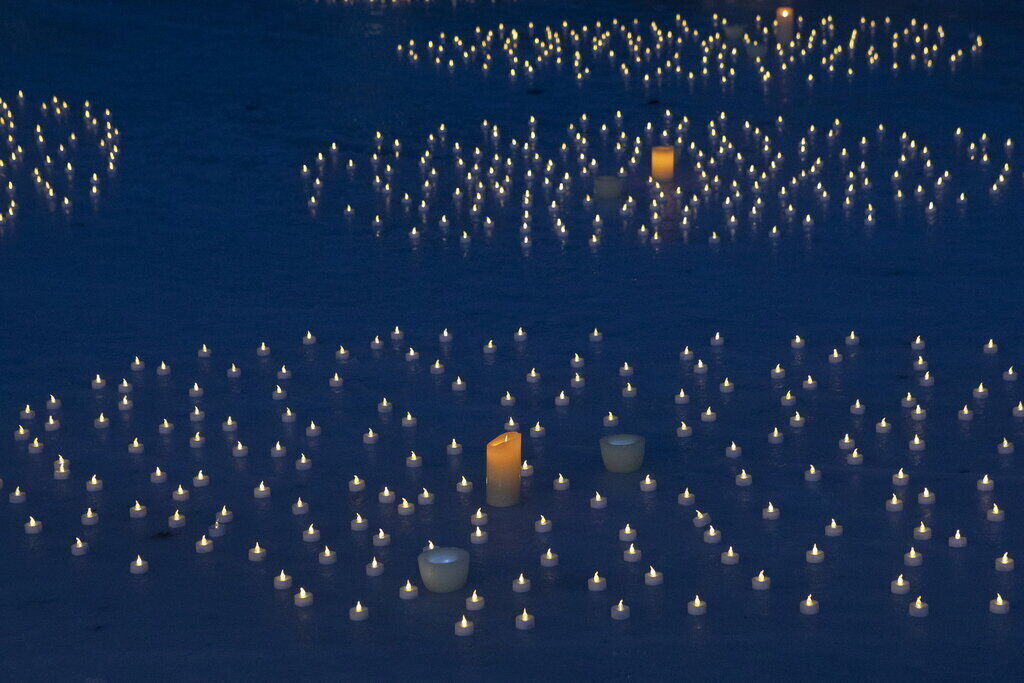 The province of Ontario issued its third stay-at-home order of the pandemic on Wednesday as rapidly spreading Covid-19 variants overwhelmed hospitals with new patients, forcing Premier Doug Ford to close all nonessential businesses.
Ontario's shutdown, which comes amid a rapidly escalating infection rate and slow vaccine rollout across Canada, further imperils the notion that the U.S.-Canadian border will reopen anytime soon. Ford, at a news conference in Toronto on Wednesday, asked Ontario residents to not leave their homes, much less the country. 
"I'm pleading with the people of Ontario: Please, for the sake of your loved ones, for yourself, for everyone in Ontario, please just stay at home," Ford said.
The stay-at-home order was scheduled to take effect at 12:01 a.m. Thursday and will last four weeks. It means grocery stores will remain open, but most other retailers will be able to serve customers only by curbside delivery. In-person dining, gyms and hair salons were shut down again last week in the province as infection levels spiked.
"We do not take this decision lightly, but we are seeing alarming daily case numbers and hospital capacity is being stretched to the limits, despite the health measures we've asked people to follow," said Christine Elliott, the province's minister of health. "At this critical period, urgent action is required to slow the surging spread of Covid- 19 and save lives."
With the more infectious British Covid-19 variant sweeping across Ontario, the Ministry of Health Wednesday reported 3,215 new infections, the most in any one day since January. Moreover, the seven-day positive Covid test rate – considered a key sign of the pandemic's severity – climbed to 6.3% as of Tuesday. That compares to 4.72% in Western New York, which has the highest rate in upstate New York.
"The situation is evolving rapidly, hour by hour," Ford said. "And as things change, as we learn more about these deadly new variants, as we see new problems arise, we need to adapt. We need to move quickly and decisively. And right now, above all else, our plan is to get needles in the arms and protect our hospitals. That's why, today, on the advice of the chief medical officer of health I'm declaring a state of emergency."
Ford also urged residents of the province to get vaccinated against Covid-19 as soon as possible.
Only 16% of Canadians have received at least one dose of vaccine so far – half the rate in the United States, according to the World in Data Covid-19 Data Explorer. That's largely because Canada doesn't have any plants that manufacture the vaccine, therefore forcing the nation to rely on imports.
However, Ford said vaccine supplies are improving. The province vaccinated 100,000 people Tuesday and expected to vaccinate the same number a day later, and is steering vaccine supplies to the places where infection rates are the highest: Toronto and the municipality just to the west, Peel, which includes Mississauga and Brampton.