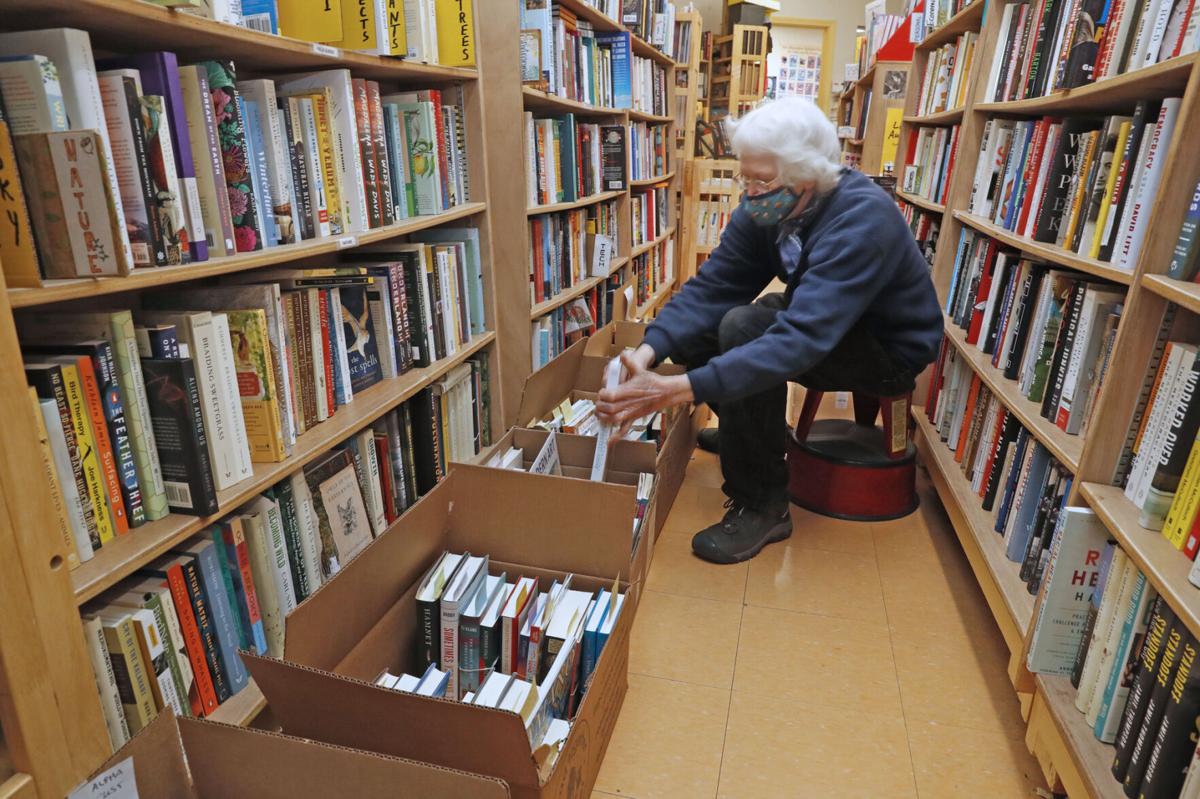 There has been a call to "shop small" with independent retailers as the economy struggles through the Covid pandemic, and many customers have heeded the call heartily.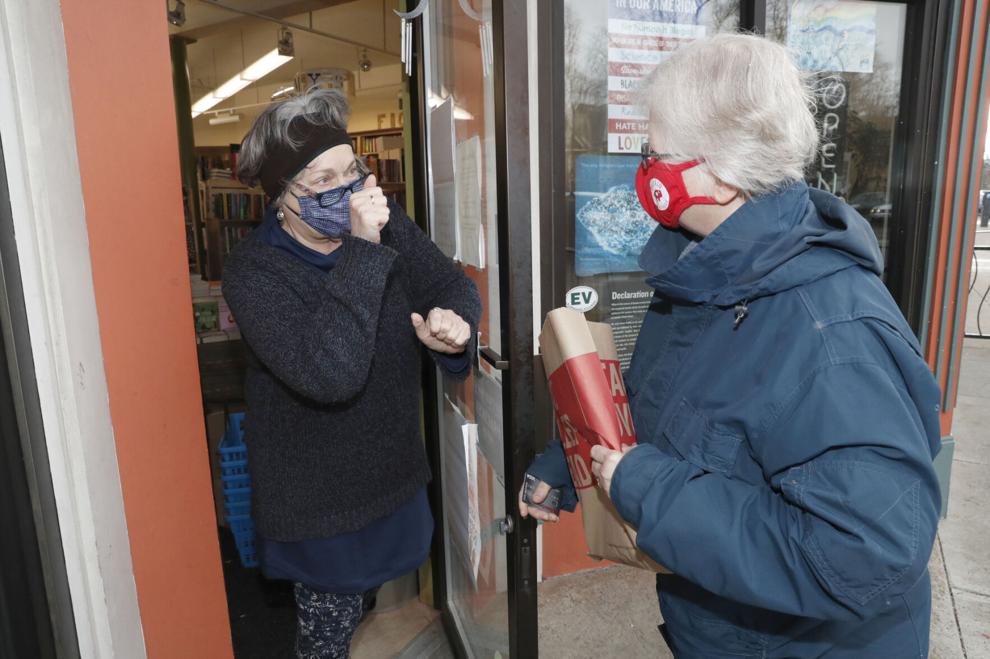 The response from Talking Leaves Books' customers has been so robust the bookstore has had trouble keeping up. Now, faced with what co-owner Jonathon Welch called "an avalanche of orders on the web," the store has stopped taking new online orders until after Christmas.
"We are overwhelmed. I find no better way to say this," Welch wrote on the company's website and in social media posts. "Our stalwart but limited staff, along with several volunteers, are working beyond capacity, and falling behind every day."
It's a costly turn of events for the store, having to turn away business during its busiest time of a year that already has posed daunting challenges for small businesses, like Talking Leaves. Even with the rush, the store's sales still have dropped compared to last year.
It's one of many pitfalls small businesses have faced since Covid forced them to turn their business models upside down overnight. During Gov. Andrew M. Cuomo's state PAUSE order, nonessential retailers and restaurants were closed to the public, forcing small shops and eateries to find other ways of doing business.
Late to the game with online selling and without the deep pockets of corporate chains that can afford to scale up quickly, small businesses are at a great disadvantage when it comes to online fulfillment, according to a report from Visa. Even Walmart, which has famously spent billions of dollars trying to catch up to juggernaut Amazon, is still trailing in ecommerce.
But Talking Leaves is also the exception to the rule. As one of the only well-known small bookstores in Western New York, and with a devoted following built over its decades in business, it was able to tap into a groundswell of support that clothing stores and gift shops haven't been able to replicate. Rather than scrambling to fill orders, most small shops are struggling to make sales.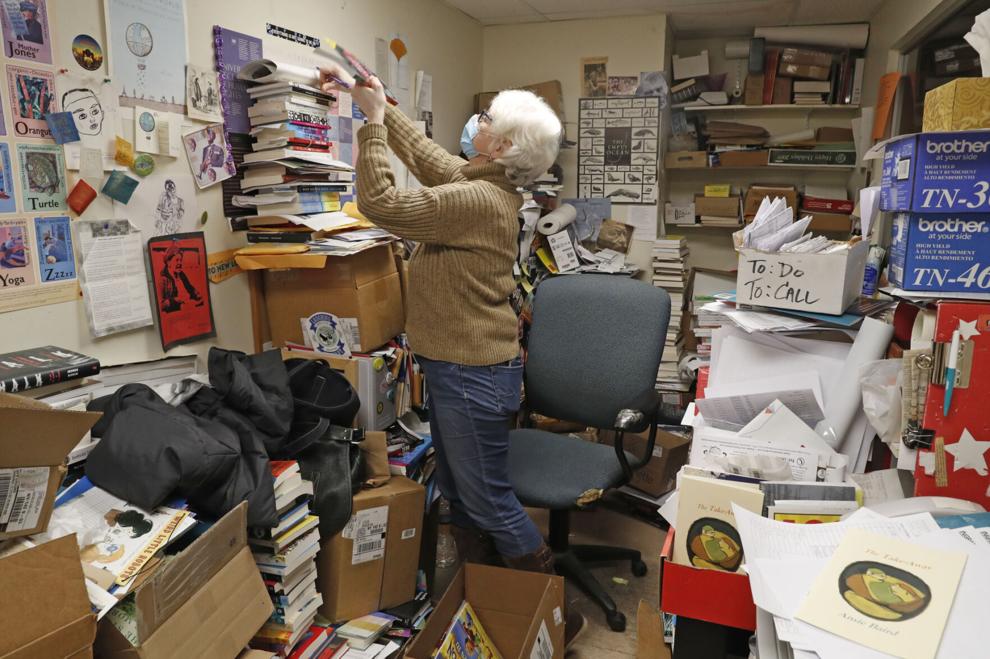 Some small shops have tried to pick up the slack in other ways. Carousel Clothes and Collectibles in Williamsville began photographing and posting its wares on Facebook. Bloomsbury Lane Toy Shop in Lancaster started taking customers on virtual tours via FaceTime. The Perfect Gift began offering personal shopping.
More often than not, the new way of doing things usually involved a pivot to the web – even curbside pickup. Many small businesses, whose bread is buttered on in-person customer service, didn't have online stores and clambered to get up to speed. 
Now, online shopping is in higher demand than ever. Three out of four consumers are expected to shop online this holiday season according to TransUnion, but roughly a quarter of small shops said they are unprepared to handle the onslaught of orders, according to the Visa report. 
Adding to their difficulties is the backlog of deliveries at the Postal Service and other shipping companies. Facing an unprecedented glut of packages this holiday season has made it impossible for some shops to fill customer orders in a timely fashion – something that reflects poorly on the business even when purchases are packed and shipped quickly.
Tracy Marciano, owner at botanical skin care shop Blue Basil Earth, has been using the Postal Service for years "without any noticeable issues," she said.
But every package she sent out last week has still not arrived on customers' doorsteps, even though they were sent priority mail with guaranteed two to three-day delivery.
Last Tuesday, she sent a package from Buffalo to Ellicottville, which is still in transit, according to the tracking number.
"It was my largest order to date," she said. "I could have delivered the package in person."
After being spoiled by free two-day delivery from Amazon for the past several years, customer expectations are high.
Mary Durlak of East Aurora knows what small businesses are up against right now. She is not going inside stores, but has been frustrated when trying to shift her shopping online with locals. That has led her to do less business with them, which she regrets.
"I don't expect Amazon – really! – but it would be nice to know things like what the inside of a greeting card says," Durlak said.
Getting photos of products onto a website is a feat, let alone providing product details – especially in a time crunch and under such taxing circumstances as the pandemic. Putting all the right technology into place so that a website speaks to the store's inventory also takes a lot of work.
Crystal Newman, owner of Bloomsbury Lane Toy Shoppe in Lancaster, knew it was a bad idea for her store to try making the leap online, even when it was closed down during the pause.
"I sold a few things through Amazon way back in the day," she said. "Everyone buying from me was in California and the shipping was killing me."
Instead, she has employed creative sales strategies and expanded marketing to drum up sales, and takes payment over the phone via credit card, PayPal or Venmo. 
Recently, a customer and friend hosted a virtual shopping event, which Newman ran from the store. Newman showed products and answered questions, the shoppers put in their orders, then the host picked up the merchandise and all of the party "guests" retrieved their purchases from the host's garage.
"It got everyone engaged. They could say, 'Oh, my son has that toy and he really likes it,' " Newman said.
Now she's organizing an online shopping event for a Catholic school, which will use it as a fundraiser.
Talking Leaves didn't begin offering online shopping until last year, when the company relaunched its website. Even then, it added the feature only after much consideration and internal debate. The bookstore has spent the past year and a half trying to ramp up online ordering – especially in preparation for the holiday rush. It was doing fine keeping up until October, when the store was spotlighted in buying guides and other media.
Talking Leaves bookstore struggles to fill orders
Talking Leaves bookstore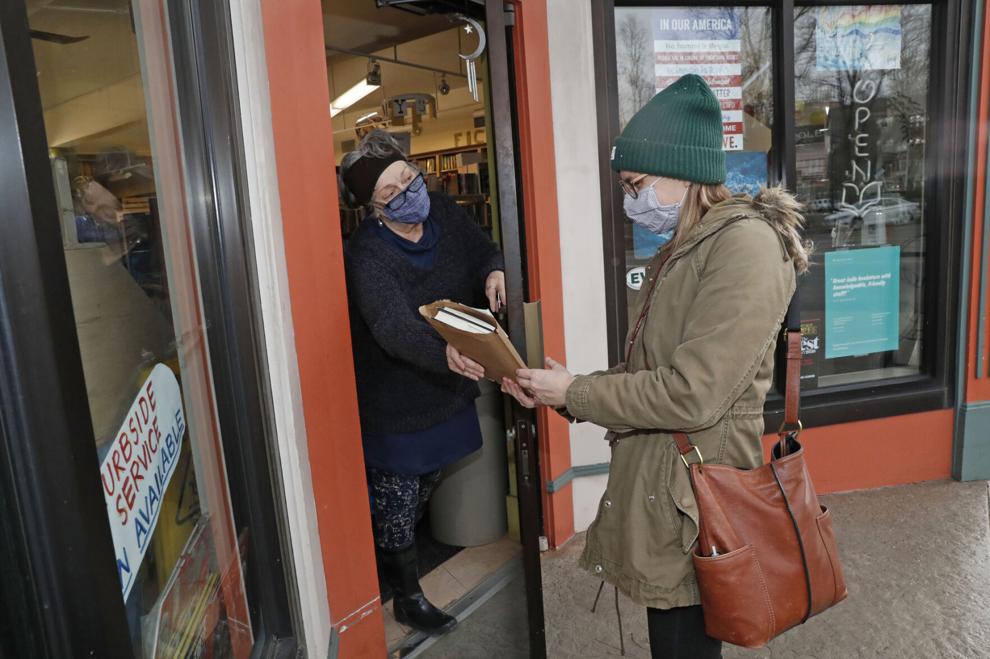 Talking Leaves bookstore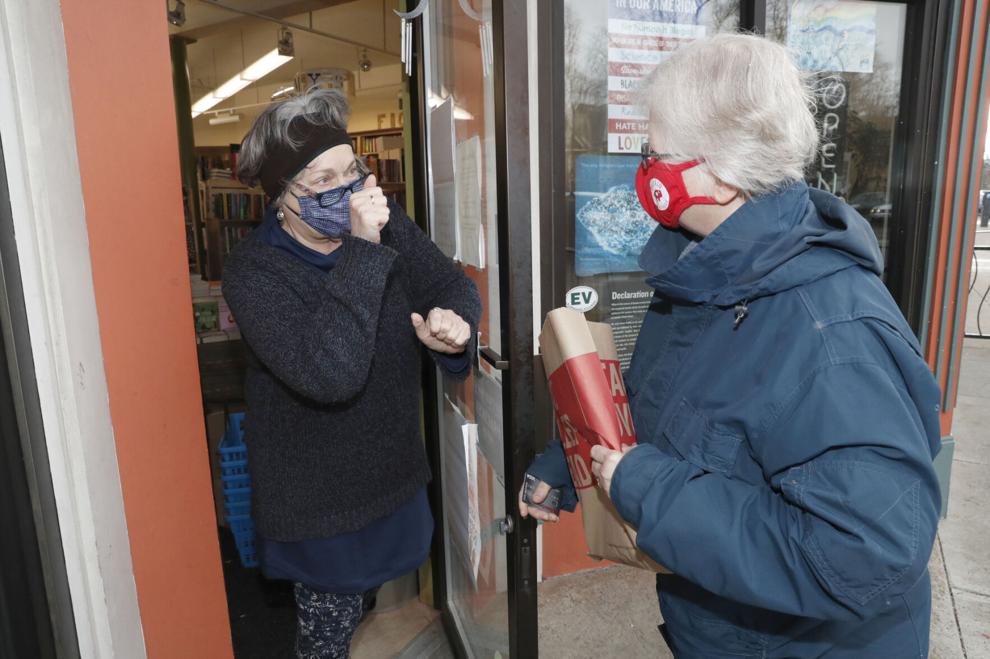 Talking Leaves bookstore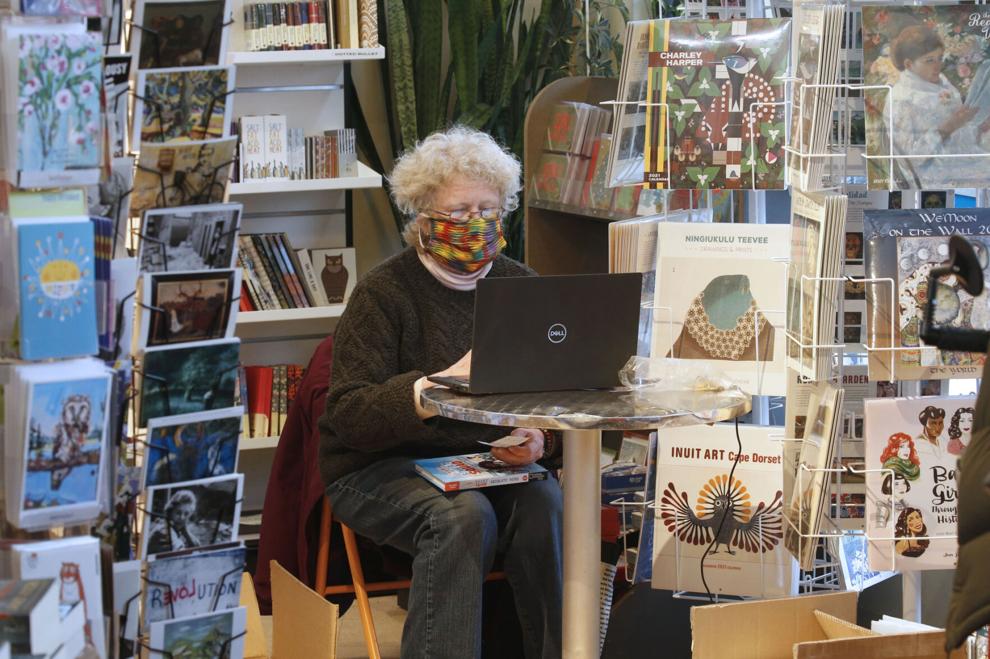 Talking Leaves bookstore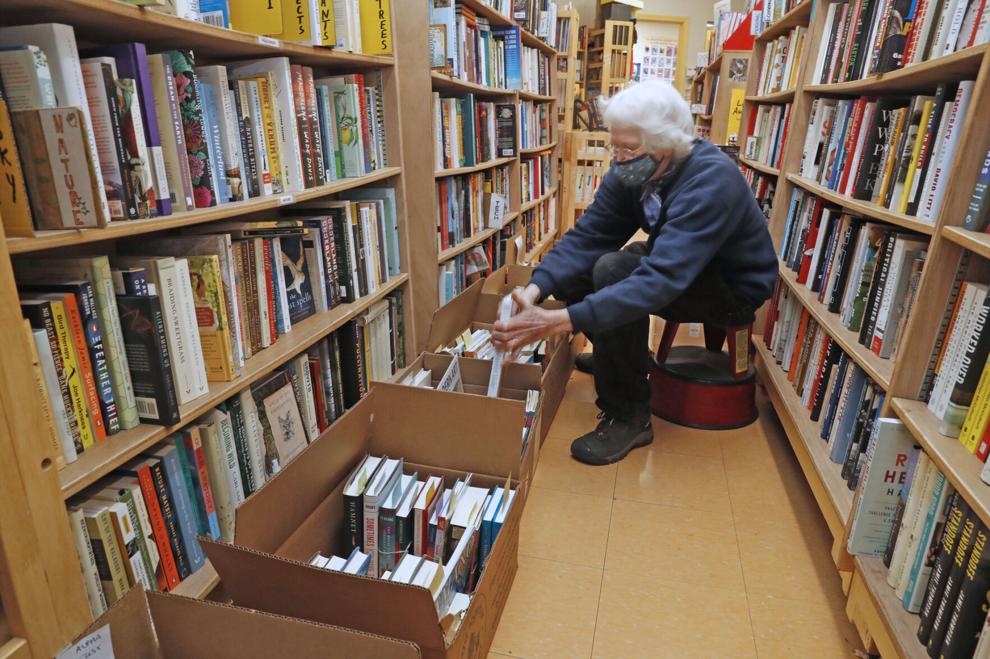 Talking Leaves bookstore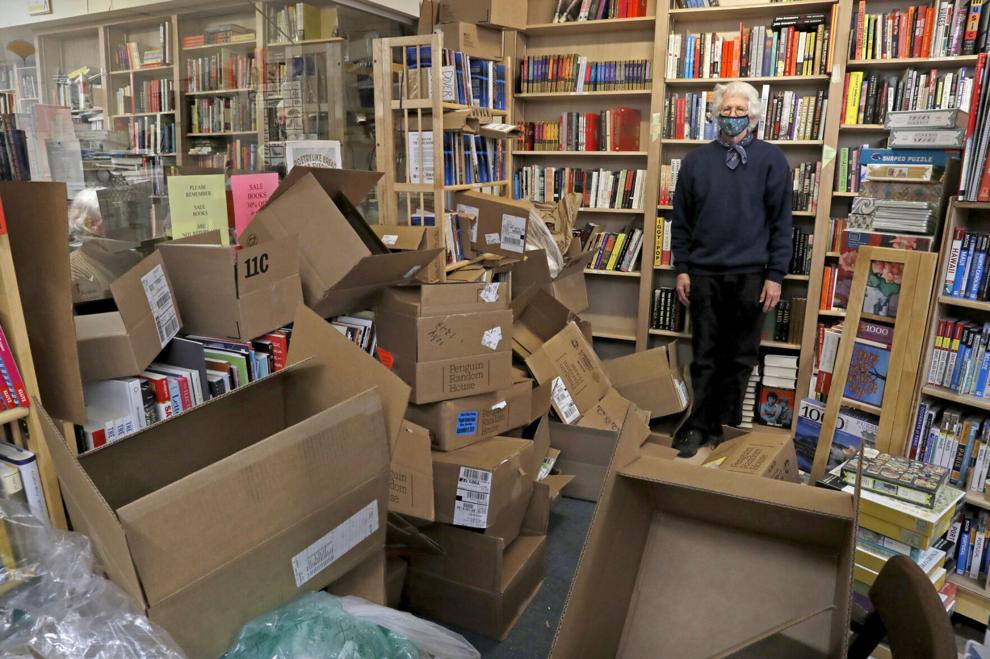 Talking Leaves bookstore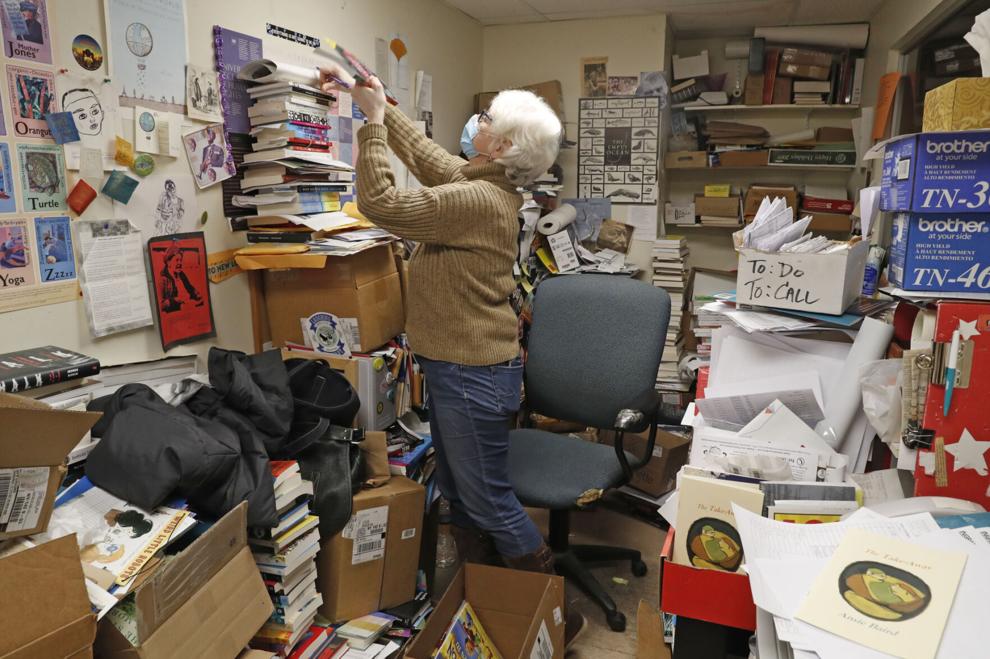 Talking Leaves bookstore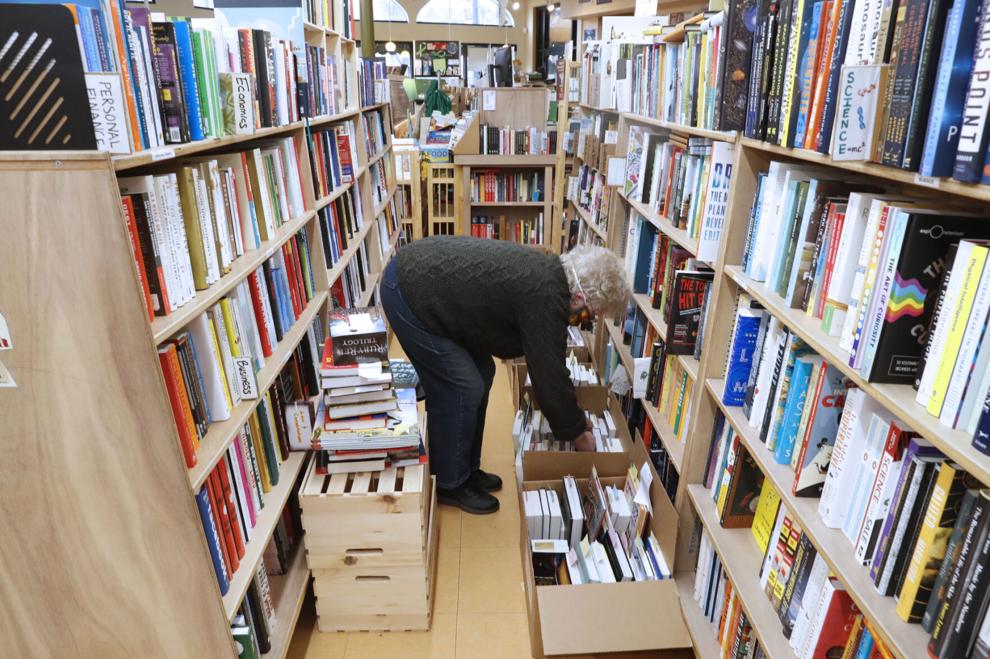 Talking Leaves bookstore
Talking Leaves bookstore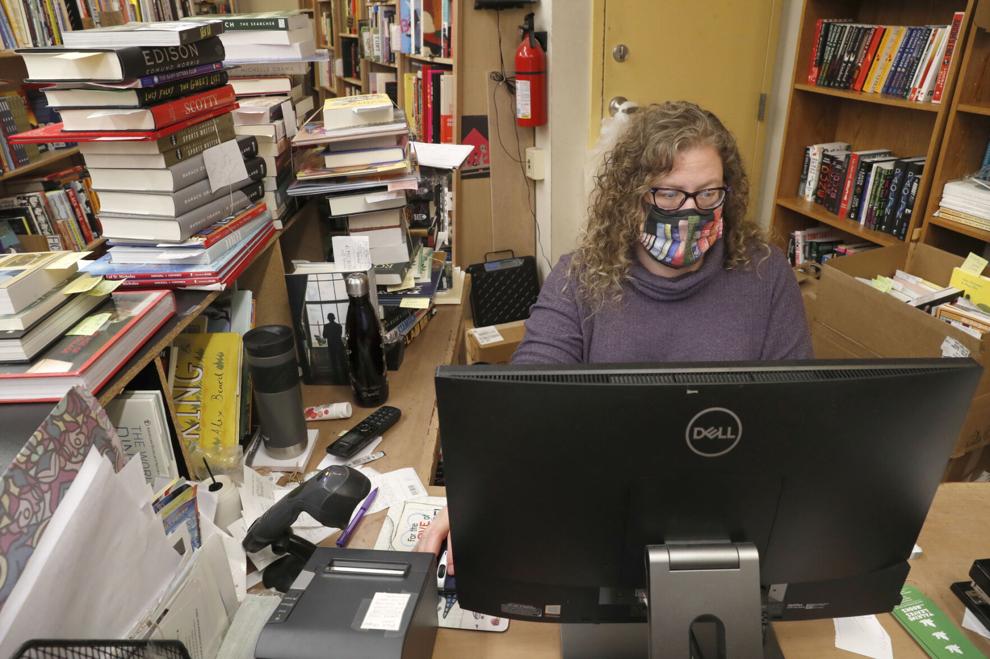 Talking Leaves bookstore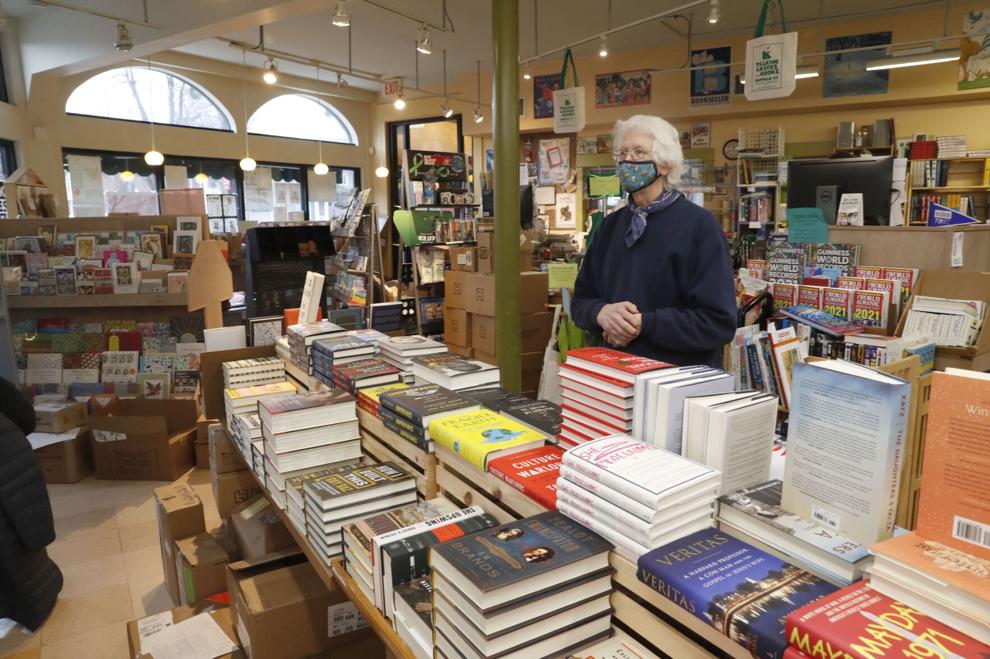 Talking Leaves bookstore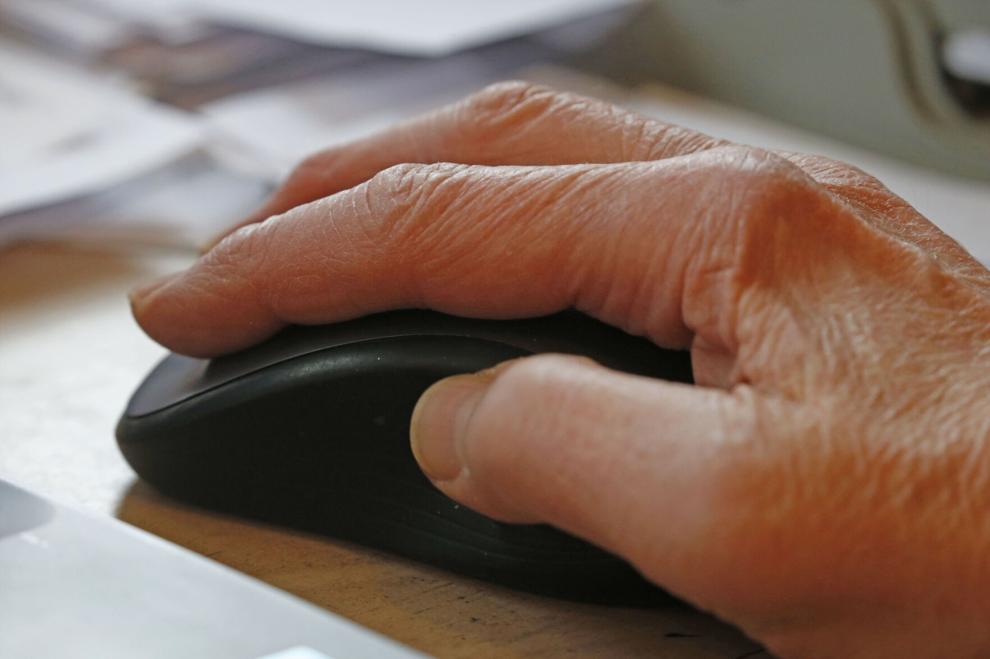 Talking Leaves bookstore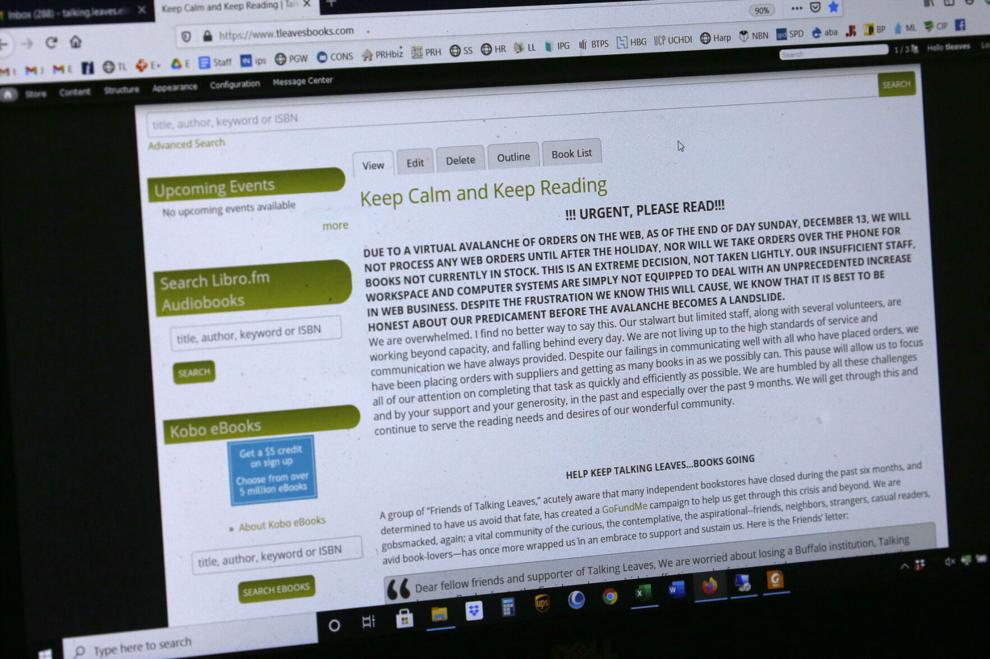 Talking Leaves bookstore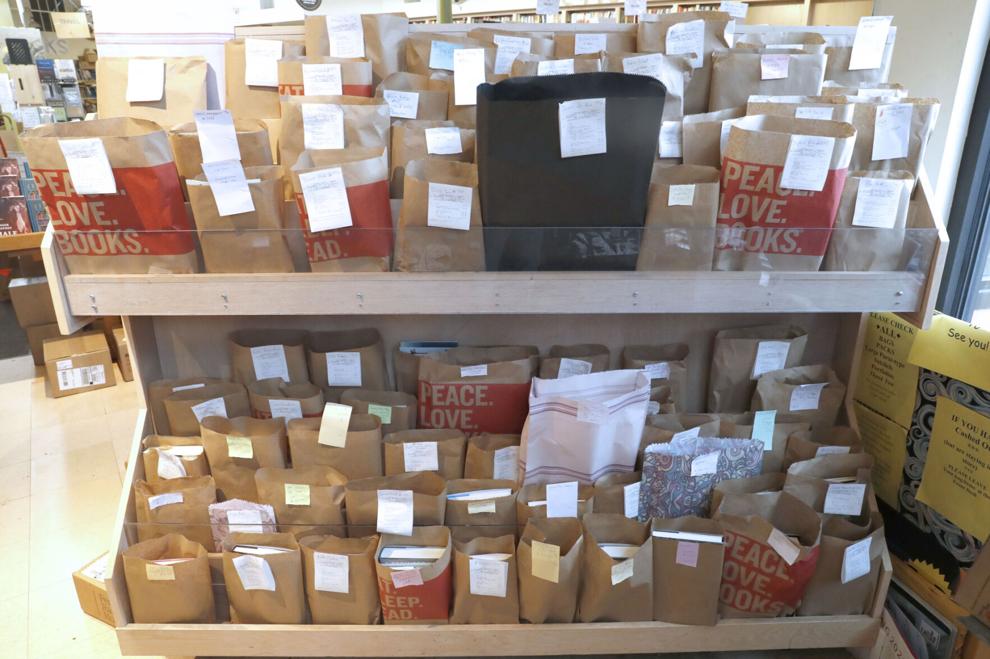 "We kind of got all this attention in the last two months, which has been really great but it was so much more volume than we could have anticipated," Welch said.
While the people at Talking Leaves are grateful for the community's support and generosity, the store had to take the nuclear option: Monday morning, the company stopped processing orders placed online after Sunday and will not pick them back up until after the holiday. The store has also stopped taking phone orders for books it doesn't have in stock, it said. 
Welch said the store's staff, workspace and computer systems can't keep up with its unprecedented volume of web orders. Talking Leaves had been managing the increasing number of online sales until Black Friday, when the floodgates opened. The store began having trouble communicating with customers who had already placed orders, and customer service was slipping. Talking Leaves increased staffing and refined its systems, but it wasn't enough.
"We needed to give ourselves a reset so we could get through this and not disappoint anybody," Welch said. "We have a reputation that we're good at what we do and we just realized that if we don't stop we can't take care of people in the way they're accustomed to."
Talking Leaves will continue to receive books from suppliers and process the web orders it has already received.
In October, a group called "Friends of Talking Leaves" started a GoFundMe fundraiser for the shop, which has been a staple in Buffalo for nearly 50 years. It has raised more than $76,000 of its $300,000 goal.
The store is currently closed to the public, doing delivery and curbside pickup only, but will eventually reopen, Welch said.
"We realized we couldn't do both," he said. "The store is not a navigable place right now. It's a warehouse and that doesn't work."