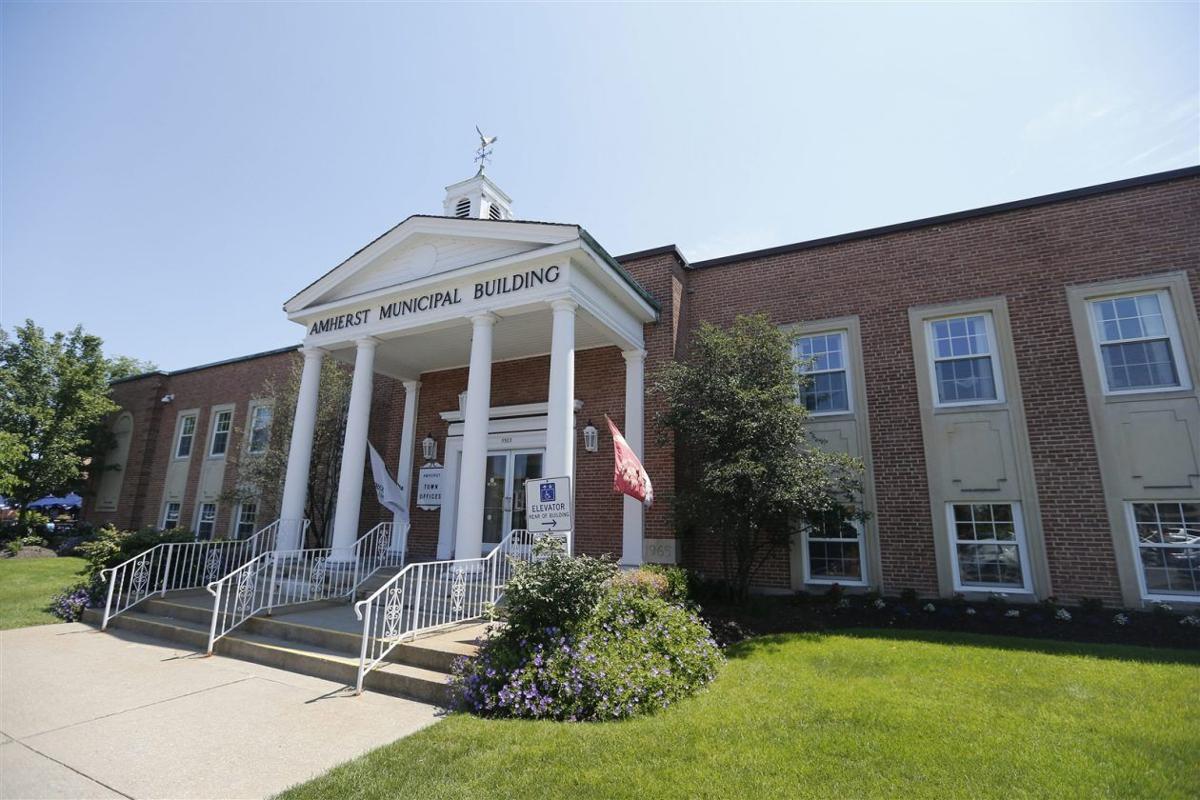 Conventional wisdom says a candidate for Amherst Town Board needs to raise at least $15,000 to run a competitive race.
One candidate has already raised more than four times that amount.
Erin Baker, a Republican candidate for Town Board, had amassed $64,735, according to campaign reports filed last week with the state Board of Elections. That's more than all the other contested candidates raised — combined.
Baker reported $56,800 on hand, after spending $7,935, the reports show.
Baker attributed her success to prior experience fundraising for Assemblyman Ray Walter, who she works for as chief of staff.
"I didn't know what other people would raise," she said, noting her goal was $70,000. "Amherst is a huge town so I just wanted to come out strong and let my opponents know I had a lot of support behind me."
It also didn't hurt that Baker's husband is Erie County Republican Chairman Nicholas A. Langworthy. And many of Baker's donations came from individuals from outside Amherst who are connected to the GOP but won't be able to vote for her.
Baker said much of that support comes from her over 10 years in local politics and government, beginning in 2006 working in the office of former Rep. Tom Reynolds where she and Langworthy met.
"I think I'm a fairly strong fundraiser myself," she said. "It depends I guess on how you look at it but I've had 10 years of relationship building and networking and that's an advantage I've had and been able to utilize."
Fundraising for Walters in his unsuccessful 2015 bid for Erie County Executive also help expand her donor base, she said, as did attending Langworthy's countywide party events.
"I've gotten to know a ton of people that way," she said.
The next closest candidate to Baker in funds raised in the election is Marjory Jaeger, the town clerk and Republican candidate for town supervisor, who raised $37,581 and reported $31,465 on hand after spending $6,117. The reports show $13,908 of her receipts were transferred in from her town clerk campaign account.
The other endorsed Republican candidate for two open seats on the Town Board rounds out the top three. Joseph Spino raised $10,310 and reported $7,449 on-hand after $2,861 in expenses, the reports show.
Baker and Spino are expected to face a primary challenge from Christopher A. Drongosky, who said he did not raise any money before the filing deadline and spent $4,000 on his campaign after the deadline.
Among the town's Democrats, Jacqui Berger, a candidate for Town Board, raised $3,820 and reported $2,939 on-hand after spending $881, the reports show.
Brian Kulpa, the Williamsville mayor and candidate for town supervisor, raised $3,668 and reported $2,872 on-hand after $796 in expenses, according to the reports.
Shawn Lavin, the other endorsed Democrat for Town Board, raised $1,300 and reported $1,092 on-hand after expenses totaling $208, reports show.
A report for Conservative candidate Bill Kindel could not be found on the state Board of Elections website, but Kindel said he raised about $2,500 and spent $1,500, leaving $1,000 in his campaign account.
Town Justice Kara Buscaglia, who is uncontested, raised $21,910 and reported $7,427 on-hand after spending $14,483.