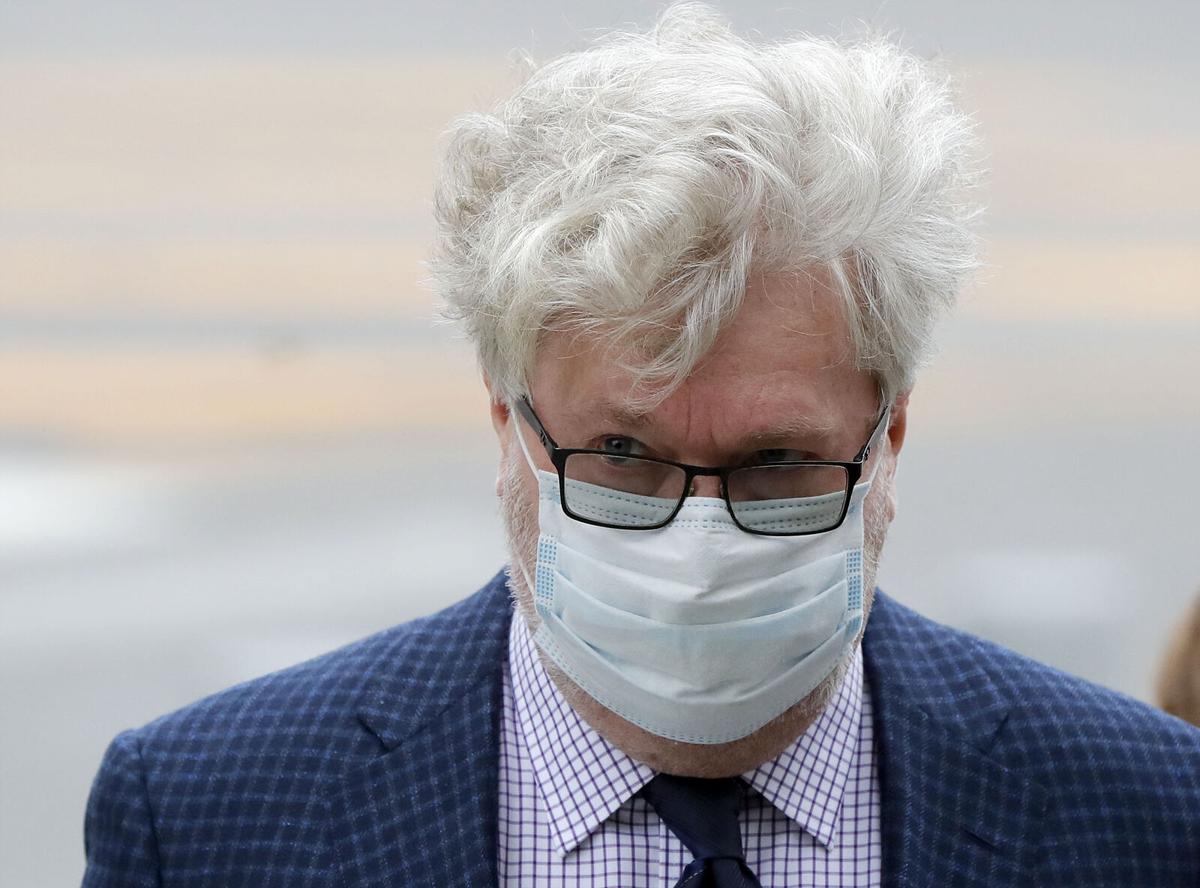 Dr. Eugene Gosy led a charmed life for nearly a quarter century as the top pain management doctor in the Buffalo region.
Fast cars. International travel. A house in Clarence.
The problem was that his practice got so big it couldn't handle the crush of 40,000 patients, many with complex, often unbearable health conditions.
So Gosy cut corners, and on Thursday was sentenced to almost six years in federal prison for endangering some of those patients by unlawfully prescribing painkillers and trying to cover up his shortcomings.
"We're not talking about a drug dealer here but a doctor who lost control of an office," Chief U.S. District Judge Frank P. Geraci Jr. said of the 60-year-old physician before leveling the sentence, which also strips Gosy of his right to write prescriptions and threatens his medical license.
Gosy, who needs testing for a urological condition, will begin his 70-month sentence on Nov. 13. His lawyers asked that he be placed in a facility that can take his health into account.
The veteran physician, dressed in a blue blazer, gray pants, dark striped tie and surgical mask, sat silently through most of the 83-minute sentencing proceeding, staring straight ahead, hands folded on the defense table.
He declined to comment when asked by the judge.
In letters to a federal judge, 60 patients echoed appreciation and concern as they urged leniency for Dr. Eugene M. Gosy.
First Geraci in the federal courthouse, and later U.S. Attorney James P. Kennedy Jr. from his office in the building next door, said Gosy became a symbol of the failure of health care pain management and the opioid epidemic that saddled not only Western New York but the nation.
"The unintended benefit of this prosecution is the public debate and discourse that it started," Kennedy told The Buffalo News. "Through that dialogue, bringing this case and figuring out how best to charge it, I think it helped us to identify and diagnose a number of the underlying conditions that contributed not only to Dr. Gosy's crimes, but also to the larger opioid crisis in our community."
Gosy was indicted in April 2016 on dozens of counts accusing him of operating a criminal conspiracy that issued more than 300,000 illegal prescriptions over four years.
Prosecutors amended their indictment late the following year, adding charges that included actions that resulted in the deaths of six patients.
Gosy pleaded guilty in January, several weeks before his scheduled trial, to two of more than 70 felony counts against him: conspiracy to unlawfully distribute controlled substances and health care fraud.
He acknowledged as part of the plea bargain to prescribing fentanyl, oxycodone and other drugs without a legitimate medical purpose, though not to culpability in the six patient deaths.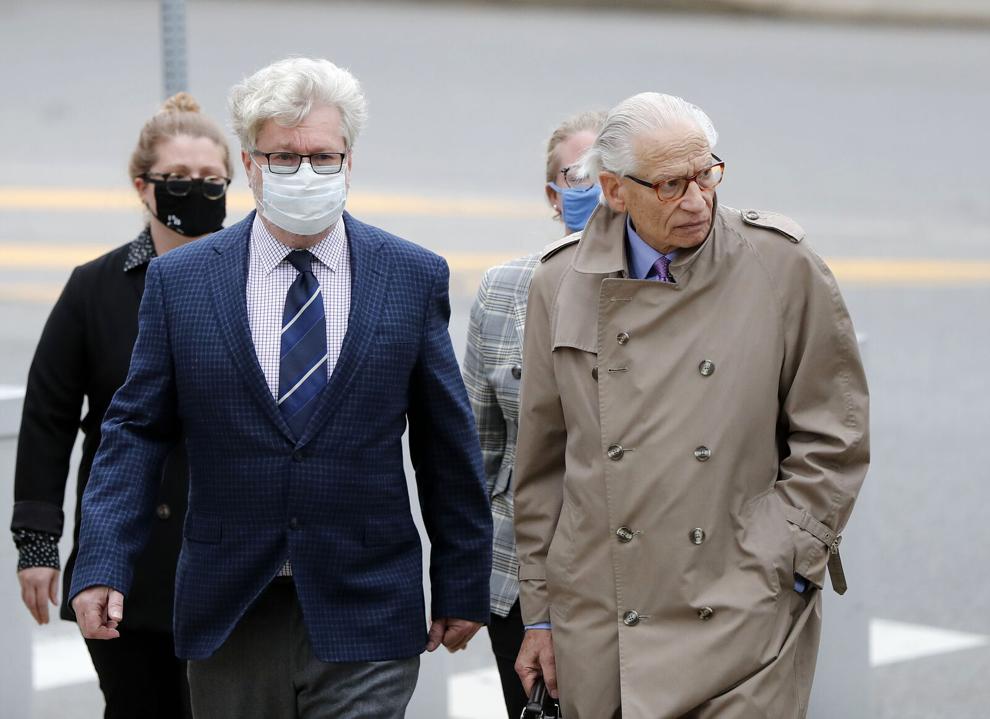 Geraci, along with the prison sentence, ordered Gosy to pay $344,563 in restitution and forfeit $345,064 in possessions – including a 2005 Ford GT Coupe and 2000 Ferrari 360 Modena F1 worth more than $240,000 combined. The forfeiture represents the value of drugs and medical services not provided or drugs that were not medically required.
His defense lawyers – armed with letters of support from 60 patients and 26 health care providers – continued Thursday to portray their client as a physician who became the foremost pain management specialist in the region because of his skill and kindness.
In the end, many of those letters concluded, he became a victim of his success.
Defense attorney Joel Daniels said his client worked long hours and took referrals from as many as 2,000 health care providers across upstate New York, many of them with patients who had gripping pain.
"Other doctors in Western New York passed on these tough patients," the lawyer said.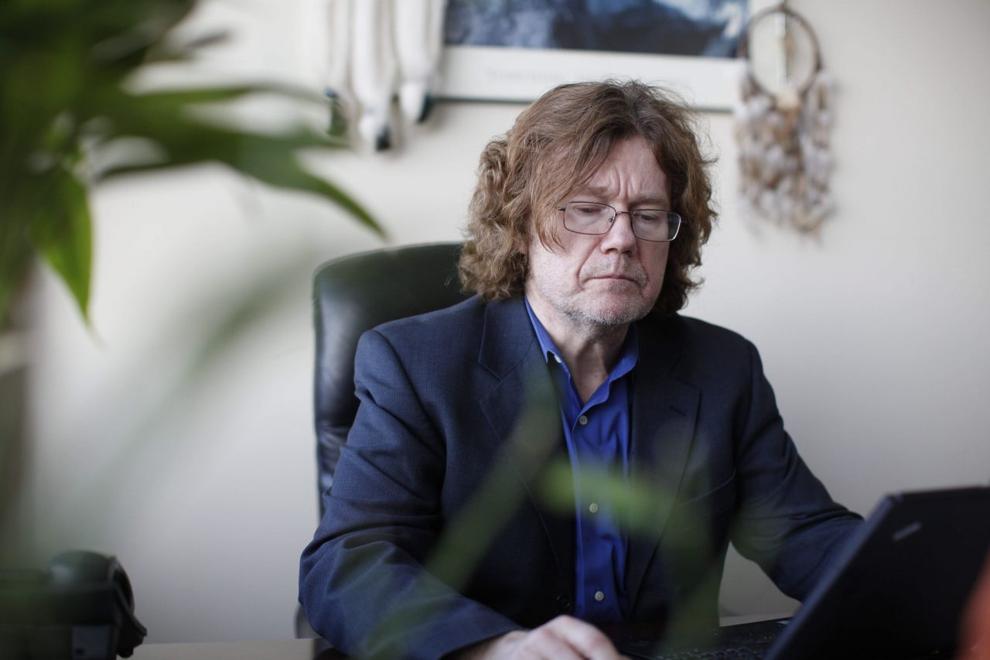 Gosy was a resident in the University at Buffalo medical school from 1989 to 1993. His mentor: Dr. Laszlo Mechtler, medical director of Dent Neurological Institute, chief of neuro-oncology at Roswell Park Comprehensive Cancer Center and professor of neurology, neurosurgery and oncology at the University at Buffalo Jacobs School of Medicine and Biomedical Sciences.
Mechtler attended the same medical school as Gosy in Budapest, Hungary. He encouraged Gosy to become a pain specialist and hired him to work at Dent before his native countryman started his own practice, Gosy and Associates Pain and Neurology Treatment Center in Amherst, in 1999.
By the time Gosy's office was raided in 2014, he had become a "private practice doctor who was struggling to perform his duties, and had to cut corners to alleviate the suffering of his patients," Mechtler wrote in one of the support letters.
Loretta Jones was unmoved by the accolades.
"It didn't seem to matter to you who got addicted or even who died as long as you made a lot of money," Jones said in a victim impact statement. She blamed Gosy for the death of her daughter, Alane Butler, 48, a former Gosy patient, though Daniels stressed that a six-member jury found the doctor not responsible in a wrongful death trial.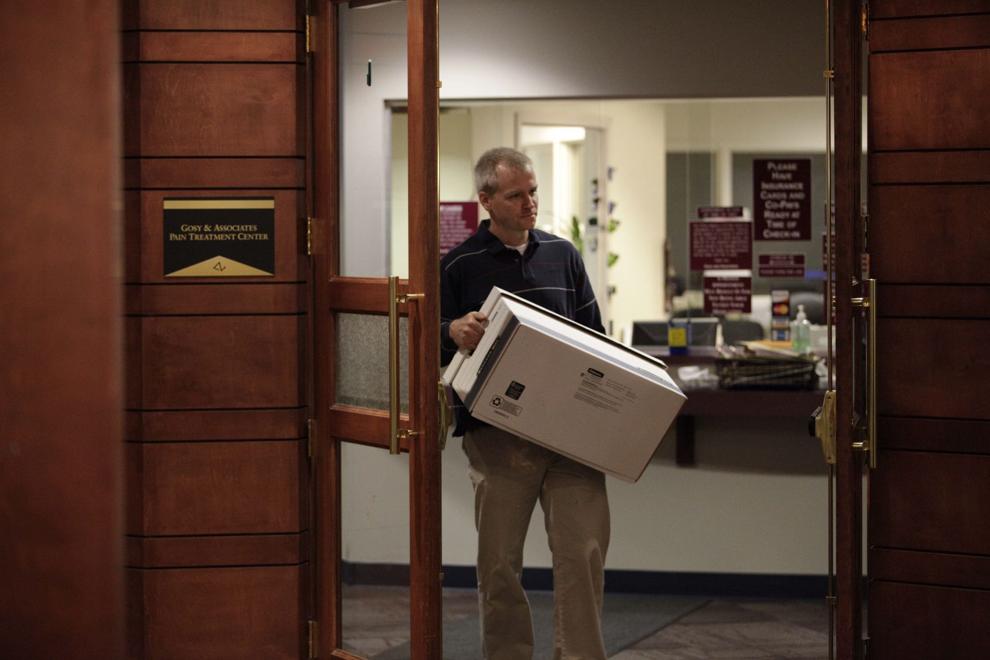 Gosy leaned heavily on medications to address pain, according to one former patient, Joanne Wilson, of Orchard Park.
Wilson, 54, told The News before the sentencing that she had surgeries on her spine, left ankle and right hand after a fall at work in 1995. She said she was unable to work during the 15 years Gosy treated her with opiates, as well as nerve-blocking and anti-inflammatory injections.
Her primary care doctor helped her find a new pain management doctor when the indictment temporarily closed Gosy's office four years ago. Wilson said her new doctor helped her make considerably more progress with nondrug therapies.
Assistant U.S. Attorneys Brendan Cullinane, Charles J. Volkert and Jonathan P. Cantil prosecuted the case.
Cullinane said prosecutors learned that despite the bustle in his office, Gosy often traveled internationally, and that the guilty plea to the fraud charge involved a medical bill he signed stating he treated a patient in his Amherst office while on one of those trips.
In pushing for prison time, prosecutors in presentencing court papers wrote that Gosy also failed to institute changes in treatment protocols after his medical liability insurer encouraged him to do so in 2010, and as a result the insurer dropped Gosy and Associates.
"The failure of the defendant to incorporate these recommendations into his practice resulted in worsening addictions and overdoses," prosecutors wrote.
They also detailed the deaths of six Western New Yorkers who were Gosy patients, which Geraci said were an important part of the case record.
The judge and prosecutors also agreed to lower the 78-month prison sentence that was part of the plea bargain earlier this year, with Geraci  citing the letters of support, many from patients who considered him a godsend.
FBI and Drug Enforcement Administration agents started the case, which gelled at the height of the opioid crisis four years ago, when Americans comprised 4% of the world population and consumed 80% of opiates globally.
Drugmakers, health care providers and government regulators continue to blame each other, and in some cases patients, for starting and fueling the crisis.
Erie County weathered 301 fatal overdoses in 2016, compared with 108 last year that came with greater awareness of opioid dangers, better treatment models and related prosecutions of at least six doctors.
Gosy was the busiest of them all.
"He needed to recognize, and the medical community should have recognized as well, that the math didn't add up and that he needed to do something to change," Kennedy said. "There's been a lot of lessons learned here and I think that a lot of those lessons have been taken to heart."