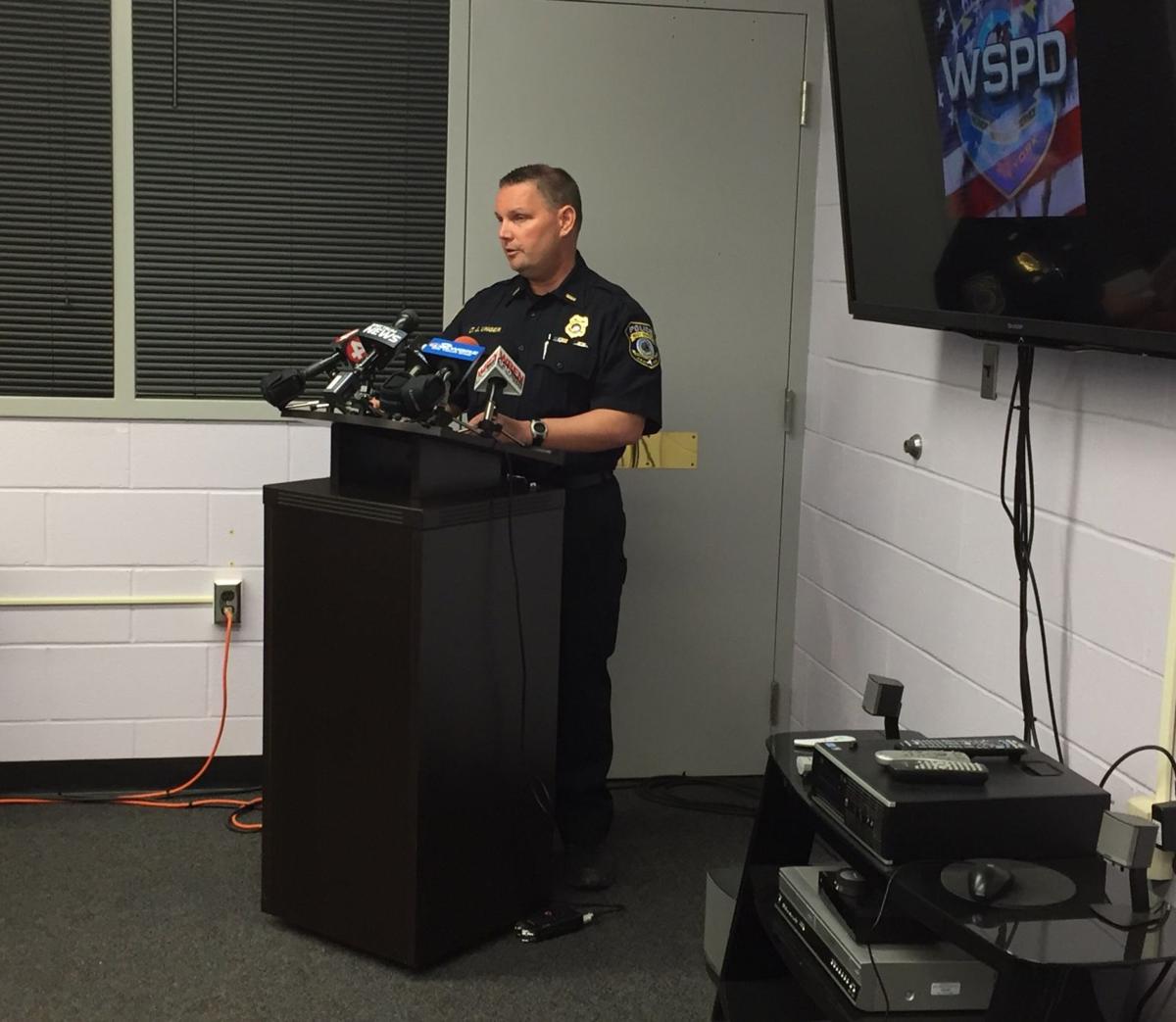 As West Seneca Police Lt. James Unger was updating reporters Monday afternoon about Sunday morning's fiery crash that killed a 17-year-old from Sloan, he suddenly became overcome with emotion.
Unger said he had coached one of the injured passengers in youth hockey, and Unger's 17-year-old son, who is graduating this year, got a car last week, and was out late Saturday.
"It's personal for us" he said, adding about his son, "It could have been him. It's frightening as a parent."
West Seneca Police and other first responders encountered a horrific scene when they arrived at the corner of Langner and Fisher roads, where the driver of the 2006 Pontiac G-6, Tyler Wackowski, lost his life.
The car had been headed south on Langner Road at the T-intersection with Fisher Road. It left the road, hit a stump and rolled on its roof about 5:23 a.m. When officers arrived, the car was engulfed in flames. Five passengers escaped the wreck.
Officers grabbed a fire extinguisher from their car, but intense heat from the fire drove them back from the car. There also was some confusion if Wackowski was in the car, Unger said.
"It wasn't until the fire was put out that they confirmed the victim was in the vehicle," Unger said.
Reserve Hose and Seneca Hose volunteer firefighters responded to the scene.
Police did not identify the passengers, but said three 17-year-old boys, a 17-year-old girl and an 18-year-old girl, all from West Seneca, were injured. All were released from the hospital except the 17-year-old girl.
Three of the victims attend West Seneca East High School, one goes to West Seneca West High School and one graduated from West High School, he said.
The two high schools had extra counselors on hand Thursday to help students dealing with the tragedy, he said. And South Park High School, where Tyler attended, also activated its crisis support for the school. It will remain in place as long as it is needed, according to Buffalo Public Schools spokeswoman Elena Cala.
Both West Seneca high schools had previously scheduled a special "Buckle Up New York" driver safety program Tuesday and Wednesday, with Department of Motor Vehicles Commissioner Mark J.F. Schroeder, and representatives from the governor's Traffic Safety Council, West Seneca Police, Erie County Sheriff and State Police, as well as NASCAR driver Ross Chastain and West Seneca Town Justice Shannon E. Filbert. The programs will continue.
"The important part is the message being communicated," West Seneca Superintendent Matthew Bystrak said. "We want to make sure we're providing our students with an opportunity to take this to heart."
Unger said at least three of the passengers told police they were not wearing seat belts. Damage to the car was too severe to immediately determine if Tyler had been wearing one. Investigators also believe that speed could be a contributing factor to the accident. The distance between the stop sign on Langner and where the car landed is about 75 feet, he said, and there was no sign that brakes had been applied.
"They're not sure if the driver was unfamiliar with the area," he said. "We don't know if alcohol played a factor."
Unger said there were empty beer and liquor containers in the car and outside the car, but it will be six to eight weeks before toxicology test results on the victim are known.
It also is not known if Tyler died from injuries sustained in the crash, or in the fire, he said. An autopsy is being performed today, and investigators will await results of toxicology tests.
The accident, while harrowing for those involved, also affected a number of first responders at the scene, Unger said. Reserve Hose Volunteer Fire Company is offering crisis counseling Tuesday for its responders, and police also will offer support to officers who answered the call, he said.
A GoFundMe site to raise money for Tyler's funeral had surpassed its $5,000 goal Monday afternoon.