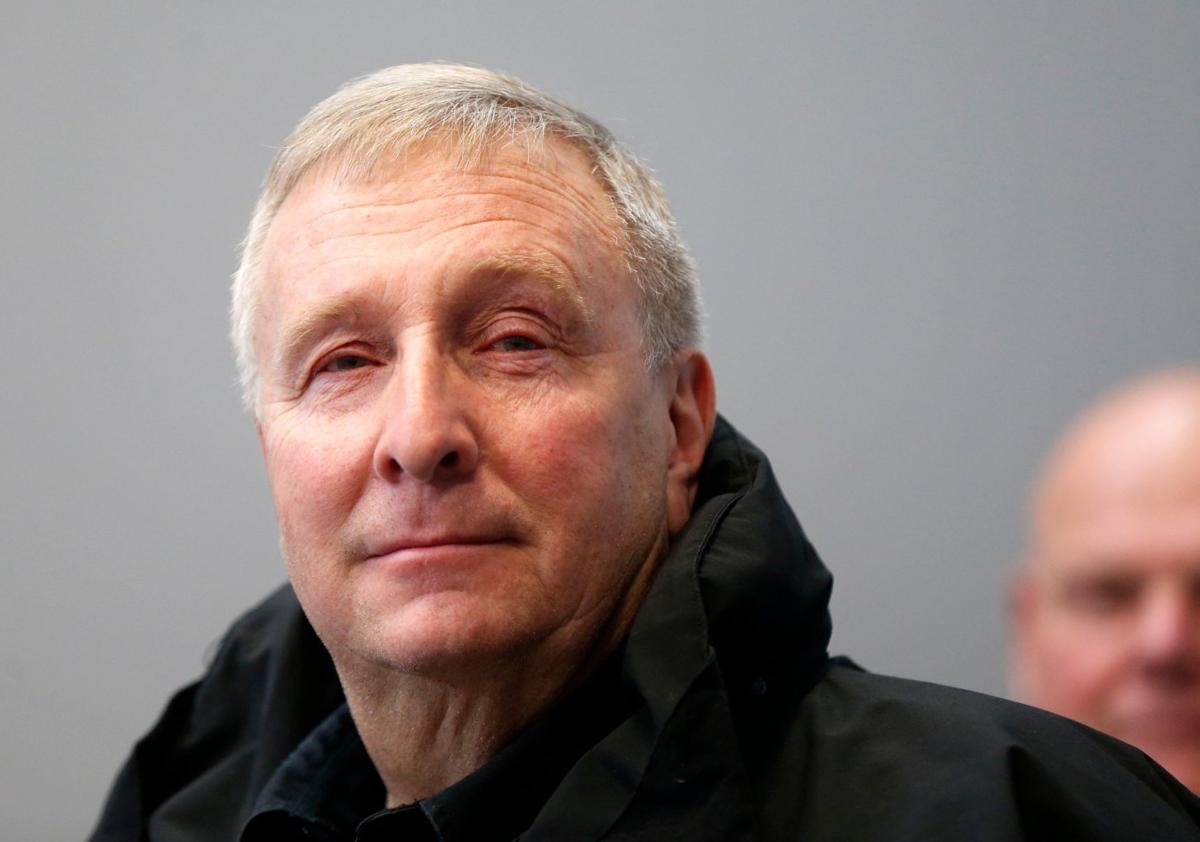 Through more than 22 years as a transit police officer, David Capretto can't recall a more "surreal" scene than what he encountered Wednesday morning at the snowy confluence of the Scajaquada and Kensington expressways.
And because of how he and others instantly reacted, a 3-month-old infant is alive today.
The saga began around 7:45 a.m., as Capretto was driving to the airport to escort the Bucknell University Bison, in town for the NCAA basketball tournament, to a practice session at Medaille College. Capretto flashed on his emergency lights when he observed a Chrysler Sebring smashing into the back of another vehicle on the Scajaquada ramp to the eastbound Kensington.
Then he watched it spin around and hit another vehicle before whirling around again, smashing into guard barrels and the ramp wall before losing a wheel.
"I knew something was wrong then," Capretto said.
The scene became more bizarre as he saw an "irrational" driver get out of the car and hold aloft by the arm a naked infant in the midst of a blizzard.
"I thought he was holding up a doll in his hands. And he was trying to get in the passenger side of the stopped cars," he recalled. "But the closer I got, I realized it was not a doll. It was a baby.
"It was surreal," he said. "I just could not fathom this was taking place."
The man then walked into traffic with the baby.
"He approached me. I got close enough to him, and I just grabbed the baby," Capretto said. "I could tell he was not in his right mind."
The officer was holding "a cold and lifeless" 3-month-old girl. He ordered the man, whom Buffalo police later identified as her baby sitter, to get back in his vehicle because he did not want him anywhere near the infant.
Capretto took a towel from his police vehicle, wrapped up the baby, and tucked her between his jacket and body. He then notified officers at Erie County Medical Center that he was on his way.
"I just kept rubbing the baby's back all the way there," he recalled. "And then as I started to go up the ramp to ECMC, she started to cry."
Hospital officers met him at the hospital entrance and rushed him to the emergency room, the baby still cradled in his jacket. That's when Dr. Mike Manka, chief of emergency medicine and his crew took over for a child they found in critical condition.
"She was extremely cold," he said, explaining his ER staff immediately infused her with warm IV fluids.
"Luckily, she started to cry for us," Manka said, "and as she warmed up she cried more and became more responsive. We looked her over for other injuries, but all we were able to identify was that she was so cold."
Authorities said privacy rules prevented them from identifying the child.
Within 20 minutes, he said, doctors were able to pronounce her in serious but stable condition before she was transferred to Women and Children's Hospital for further treatment and evaluation. But he also noted she had escaped a life-threatening situation.
"Given how cold the baby was, and had there not been the accident and the officer there, the baby would not have survived long in those conditions," Manka said. "Even in the car, it would be hard for a naked child."
Capretto downplayed his actions as simply "being in the right place at the right time," but acknowledged he had been thrust into a serious situation.
"In another five or 10 minutes, if we had waited for an ambulance or something, that baby might have expired," he said.
Michael J. DeGeorge, spokesman for the Buffalo Police Department, said Buffalo officers arriving on the scene determined the man was in charge of the infant at a home on the 200 block of Humboldt Parkway.
"For whatever reason, the baby sitter grabbed the baby and decided to get into his car and take off," DeGeorge said. "Minutes later, his vehicle got involved in the accident. Then the individual grabbed the baby out of the car and started running. That's when Buffalo and NFTA police arrived at the same time."
The man fled on foot and was unaccounted for throughout most of the day. But transit police arrested the baby sitter around 2:15 p.m. in the downtown bus terminal, said C. Douglas Hartmayer, spokesman for the Niagara Frontier Transportation Authority.
"We had circulated his photo, and our officers knew what he looked like," Hartmayer said, "so we had the building under surveillance."
Kaleb A. Evans, 23, who had a bus ticket to travel to Atlanta according to NFTA Police Chief George Gast, now faces charges of endangering the welfare of a child, reckless endangerment and unauthorized use of a vehicle.
BREAKING: BPD & NFTA police officially charge 23 year old Kaleb Evans after taking off w/3 month old.while babysitting.

— Buffalo Police Dept (@BPDAlerts) March 16, 2017
BREAKING: 2/2. Evans charged with endangering the welfare of a child, reckless endangerment and unauthorized use of a vehicle.

— Buffalo Police Dept (@BPDAlerts) March 16, 2017
Manka said Capretto made the right decision in not waiting for an ambulance under the circumstances and extreme weather conditions.