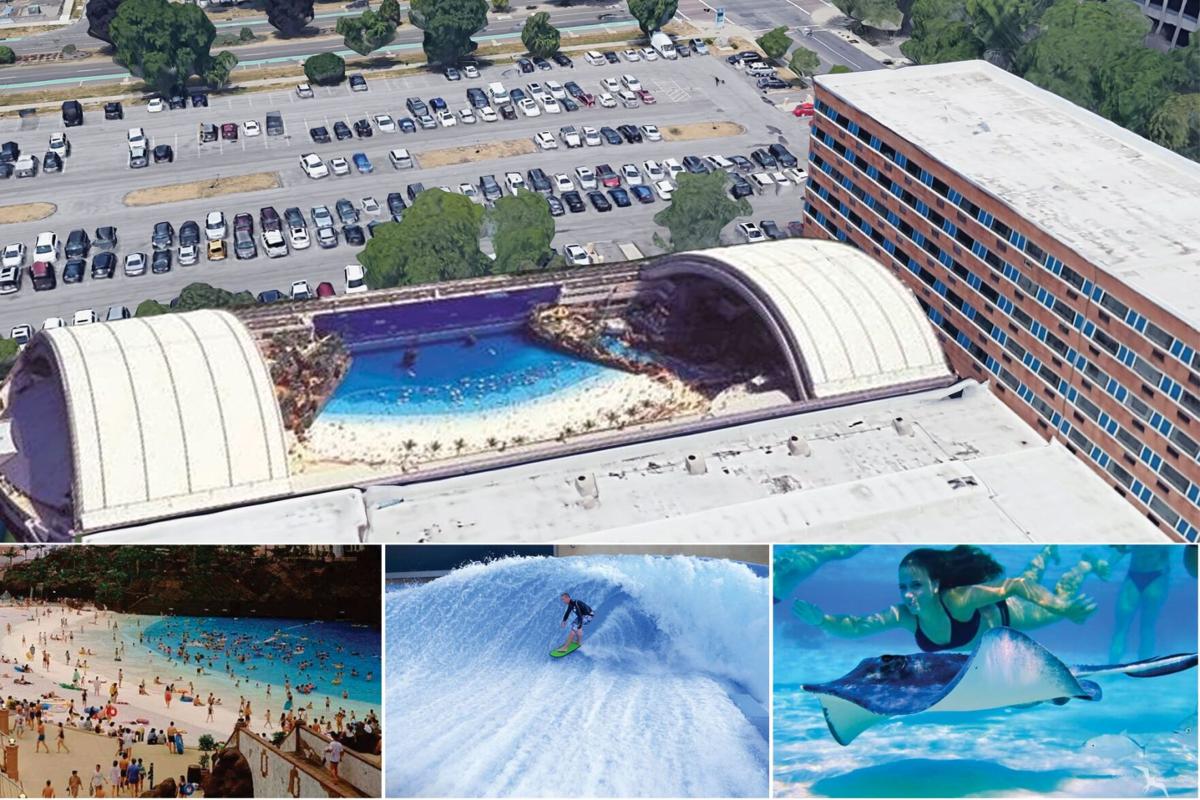 The now-demolished Seagaia Ocean Dome resort in Japan got into the local news this week.
A photo of a giant indoor beach covered with a retractable roof was recycled by Niagara Falls hotel owner Michael DiCienzo, who showed it to the board members of the Niagara County Industrial Development Agency and sent it to the media as a rendering of the Niagara Beach and Surf Club.
That's a $15 million project that DiCienzo said he wants to build beside his Sheraton hotel on Third Street.
The NCIDA board gave DiCienzo a $2 million grant, on condition that he is able to obtain another $2 million grant from the state by Dec. 31.
Niagara Falls Mayor Paul A. Dyster called our reporter to complain about the rendering.
He pointed out that it was the same as an online photo of Seagaia, which operated from 1993 to 2007 in Miyazaki, Japan.
Dyster pointed out that the Ocean Dome was 300 meters long by 100 meters wide.
That made it far too big to fit on the half-acre vacant lot between the Sheraton and a city parking lot, where DiCienzo planned to put his surf club, which he described as a pool the size of a football field, with a retractable roof.
The photo "was Photoshopped onto the site and reduced seven times," Dyster said.
"It's an inspirational image," DiCienzo responded. "I use inspirational images all the time."
He's not the first person to be inspired by the giant Japanese indoor beach. A reader, Jose Gonzalez, emailed The News that he recognized the photo because he used it himself in a post on his Buffalo Renaissance Project blog in 2010.
"I am not writing this because I believe my idea was stolen or anything like that because I'm just happy that my dream is coming to fruition," Gonzalez told us.