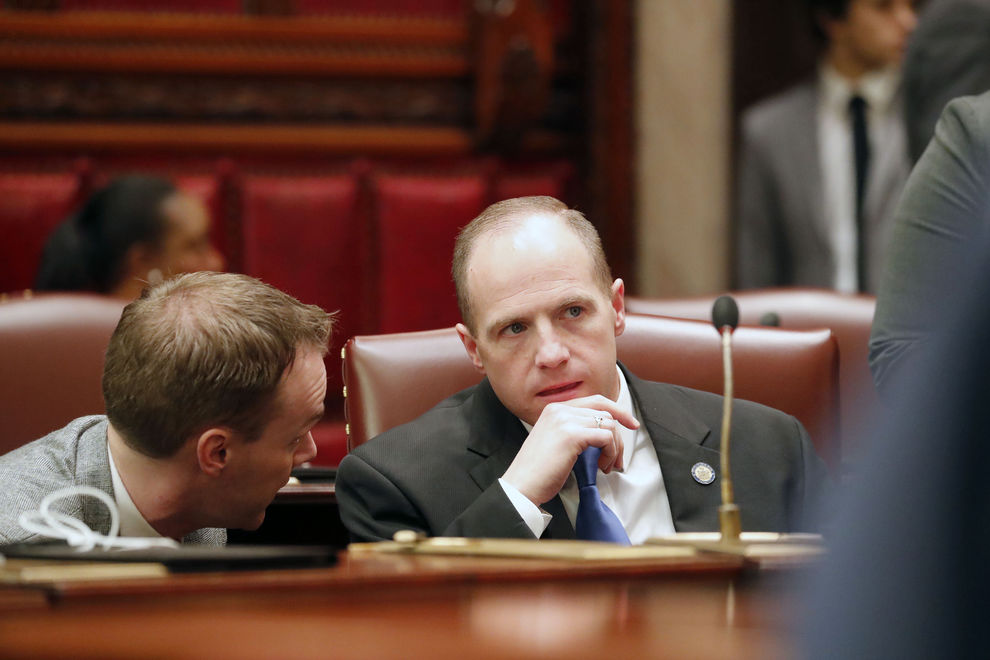 ALBANY – More than two dozen state lawmakers are recommending that New York spearhead an emergency training effort – potentially targeting newly unemployed residents – to quickly bring more nurses aides and other positions to a health care system that had a shortage of frontline workers long before the new coronavirus appeared.
Lawmakers said those losing their jobs could also be quickly taught basic skills to help open more health care facilities to treat an expected surge of patients.
The effort is part of a frantic rush by state officials to try to add more hospital beds, find ventilator units for seriously ill patients and expand virus testing capabilities.
"We have to do everything in our power to get an increased health care workforce that is trained and able to care for those that are suffering," said State Sen. Tim Kennedy, a Buffalo Democrat who started the training push. The push for an emergency effort was backed Thursday by 28 of his Senate Democratic colleagues from across the state.
The state requires more than 100 hours of classroom and clinical time to become a certified nurses aide. Those positions perform bathing, dressing and feeding, and tend to other core needs of patients. It can take more than a month to complete the courses now.
The Buffalo senator said the state could quicken the process to get more nurses aides into hospitals within a couple weeks.
Kennedy and his 28 colleagues – in a letter to Gov. Andrew M. Cuomo sent Thursday – said the state could turn to the rising number of unemployed people to boost a struggling health care system.
"While we know that the need for all types of medical professionals will significantly increase in the coming days and weeks, many of these professions require months, if not years, of training," the senators wrote.
Ramping up the training for those slots can ensure "that, at the very least, New Yorkers who are afflicted with COVID-19 are provided the basic are and comfort they need while they recover," the lawmakers wrote.
There were about 88,000 nurses aides in New York as of 2018, according to the state.
The lawmakers urged Cuomo to also try to tap the unemployed workforce to train in other health care positions or in construction jobs to help build hospital capacity.
"We agree with your assessment that this is a way against COVID-19 and believe that New York State's most valuable asset, our workforce, should play a major role," the lawmakers wrote.
Kennedy, who was a practicing operational therapist for 11 years, said the training of nurses aides and other direct-care workers could be ramped up through existing, though strained, health care systems.