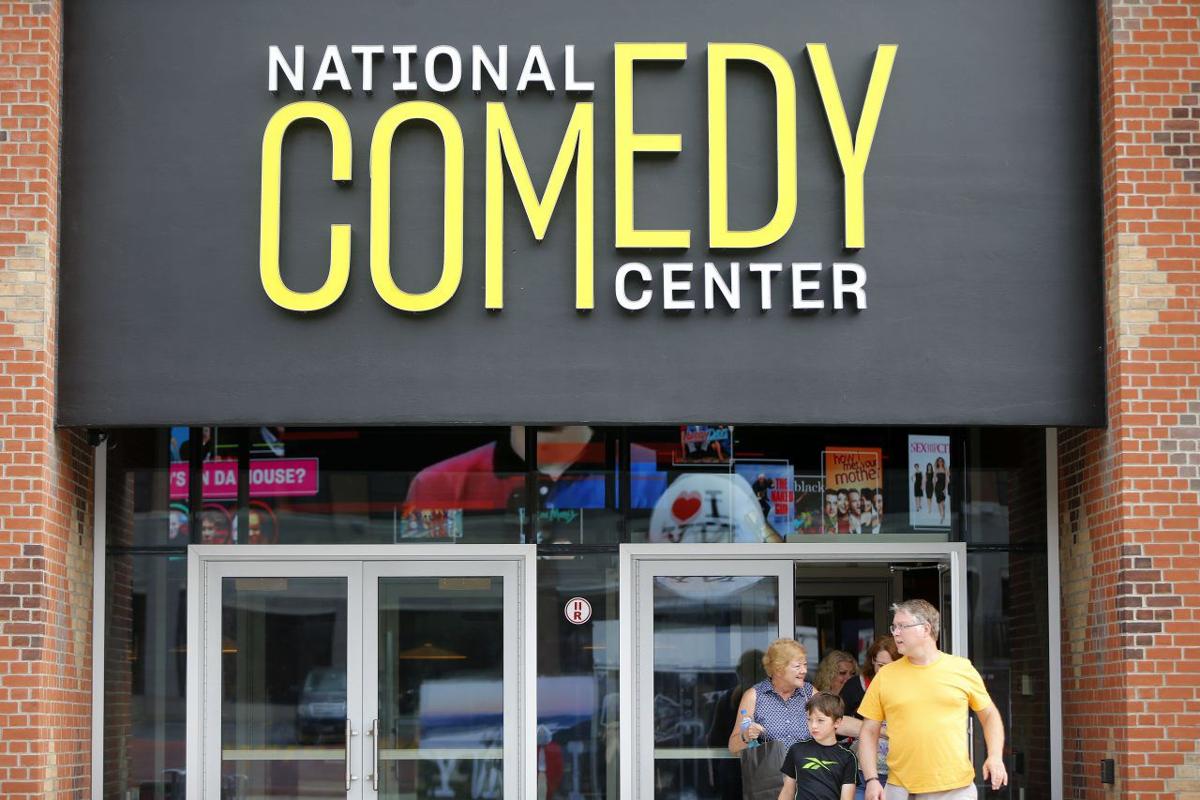 WASHINGTON – Like a joke with a very delayed punchline, Jamestown's National Comedy Center is finally about to become the real, official National Comedy Center.
The House on Tuesday passed legislation that includes Rep. Tom Reed's resolution to officially designate the new museum in Jamestown as the National Comedy Center – and that larger legislation now goes to President Trump, who is expected to sign it.
Reed's measure was included in a bill settling national resources management policy, which passed the House by a 363-62 vote.
The Senate passed that larger measure earlier this month.
That means the Jamestown museum will soon have the prestige of a national designation from Congress, just like famous facilities such as the National Gallery of Art, the National Air and Space Museum and National Museum of African American History and Culture.
And of course, the comedy center's marketing staff can use that designation to promote the facility as a truly national tourist destination.
"Jamestown is now to comedy what Cooperstown is to baseball and Cleveland is to rock and roll," said Reed, a Corning Republican who represents much of the Southern Tier. "As the nation's first state-of-the-art museum and cultural institution dedicated to presenting, preserving and celebrating the art form of comedy, there is no other place more deserving of full backing of the U.S. government as the nation's home to comedy than the birthplace of Lucille Ball and the National Comedy Center."
It happened after two years of pratfalls, as the House and Senate – acting like two of the Three Stooges – failed to pass the simple, straightforward measure designating National Comedy Center in the same Congress.
The House passed the measure last July, but the measure never came up for a vote in the Senate, despite strong support from Senate Minority Leader Charles E. Schumer and Sen. Kirsten E. Gillibrand, both New York Democrats.
But everything changed this year once the comedy center designation was included in broader legislation that was destined to pass, a move the two senators made happen.
"As the birthplace of the iconic Lucille Ball, and the home to the Annual Comedy Festival, Jamestown is an epicenter of comedy in the nation, and is the perfect home for the National Comedy Center," Schumer said. "I know this organization is rapidly becoming a cultural institution, attracting visitors from far and wide, creating jobs, and injecting millions of tourism dollars into the region."
Gillibrand agreed, saying: "Jamestown has done a remarkable job of transforming an old train station into part of the new museum and a state-of-the-art center dedicated to preserving the history of talent. When I visited the museum, it was clear that the Comedy Center would become a landmark in New York."
Now, the facility is destined to be a national landmark, too.
Tom Benson, the comedy center's chairman, couldn't be happier about it.
"Ten years ago, a group of dedicated people embarked on the mission to create a world class attraction devoted to celebrating the art form of comedy in Jamestown, New York," Benson said. "Our dream was realized when the National Comedy Center opened on August 1, 2018, to rave reviews, and now we are thrilled that this important institution will be forever known by law as America's official cultural institution for comedy."