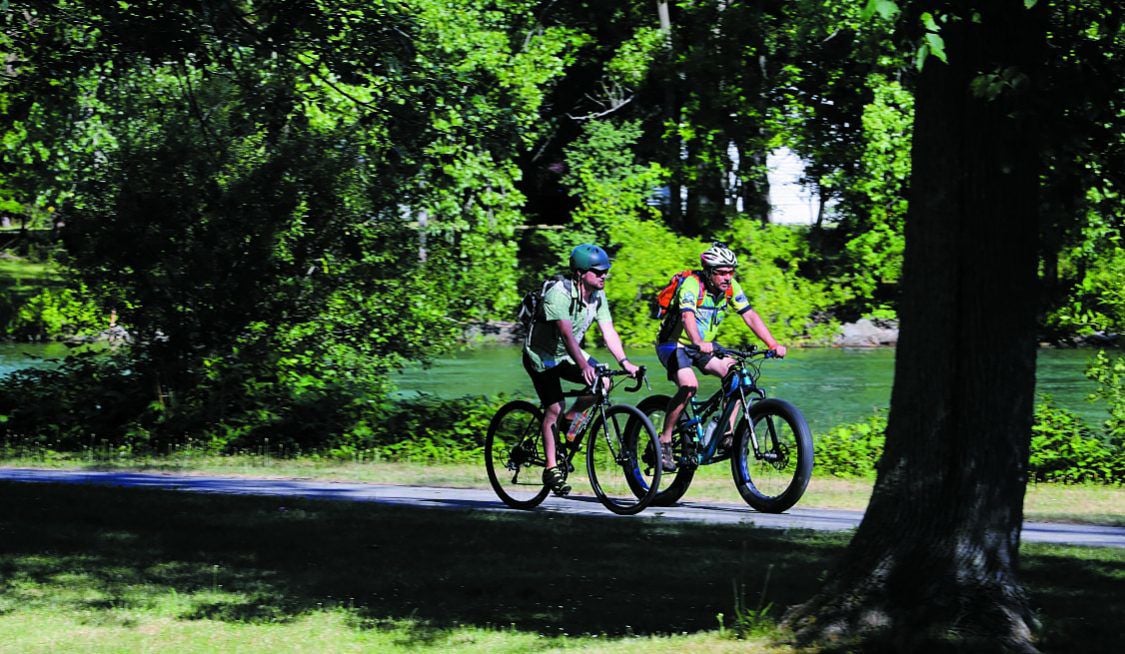 The Erie Canalway Trail was more popular than ever last year, and nowhere more than in the City of Tonawanda.
A report issued Monday said that more than 300,000 visits were made to the trail in Niawanda Park, along the Niagara River just south of the canal.
That's an all-time record for any single year at any particular point on the trail, said Dylan Carey, spokesman for Parks & Trails New York, which compiled the report.
In all, usage of the Canalway Trail last year totaled 3.97 million people, up 32%, or nearly 1 million users, from the 2019 figure.
Unlike most of the 38 counting points on the 360-mile trail from Buffalo to Albany, where an estimation formula is used, Parks & Trails has an electronic counter in Niawanda Park, so the numbers are solid, Carey said.
And so were the numbers across Niagara Street from the park at two popular eateries, Old Man River and Mississippi Mudds.
To be sure, 2020 was a pandemic year, and an especially bad one for restaurants saddled with Gov. Andrew M. Cuomo's orders for shutdowns and capacity limits.
But Tony Berrafato, who owns both Tonawanda restaurants, said he could tell things went better there than at other places away from the water and the trail.
Business was down about 25% from 2019 at Old Man River and Mississippi Mudds, Berrafato said. By comparison, business fell 60% from 2019 at his Prima Pizza restaurant in downtown Buffalo.
"Once the crummy spring got through, by mid-May through the summer, the weather was pretty strong with very little rain, so that was a factor," Berrafato said. "People wanted to get outside because of the pandemic. The combination of the two I think helped us overcome the pandemic to a degree – at Mississippi Mudds for sure."
He said Old Man River was hurt because its live music, normally offered four or five nights a week, was banned, and its catering business was crippled, too.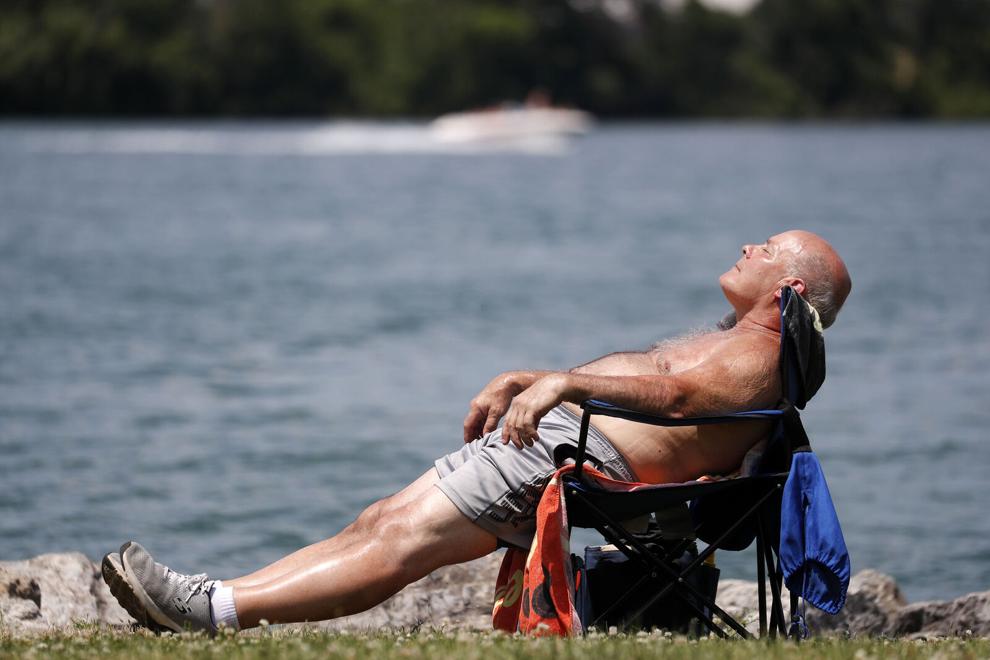 The eateries placed tables and chairs in the park to bolster their outdoor dining offerings, Tonawanda Mayor Rick Davis said.
"The safest thing and the best thing for your mental health is to get outside walking around, biking, rollerblading," Davis said.
He estimated that 500,000 users visited Niawanda Park last year in addition to the trail users.
"So many people had such limited opportunities for other things, so they went outdoors," Carey said. "They took trips on the Canalway Trail and visited parks. You saw the same thing with State Parks, which saw a visitation record last year."
Carey said the report shows the trail is more attractive than it's ever been to bicyclists, walkers and runners.
"We were thrilled to see the results. We had so many anecdotal experiences about how busy trails were all year," Carey said. "It's a great recreational resource for the whole state."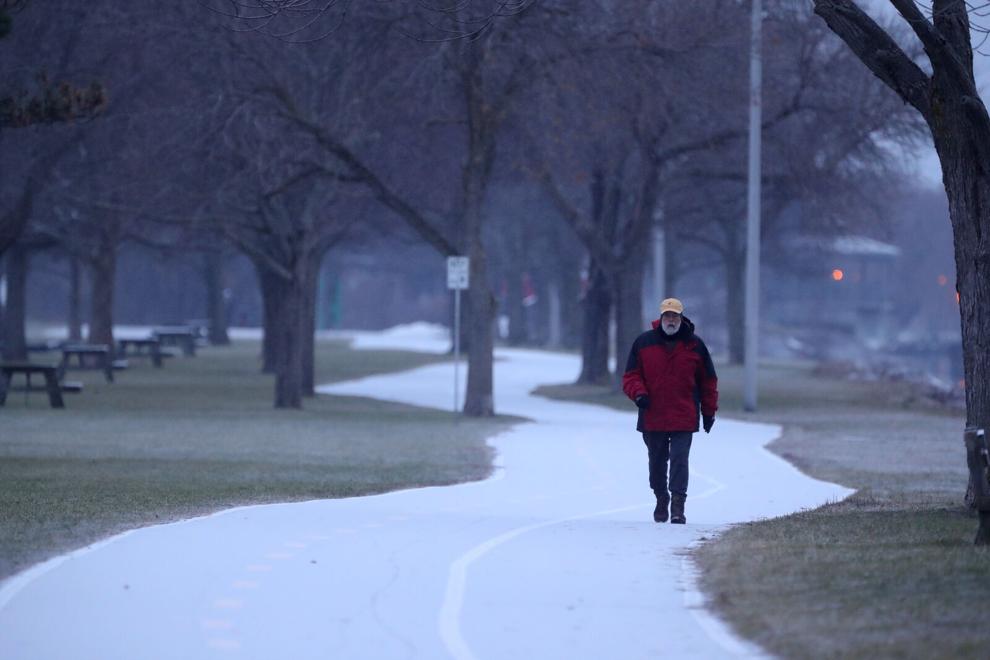 Most of the canal trail has been completed, although there are still a couple of stretches in Amherst where the trail shares a roadway, Carey said.
"I think if you saw that continuously off-road, you'd see the use in Amherst rival the use that you have in Tonawanda," Carey said. "As soon as the weather warms up, you're going to see the trails get busy again."
"The Canal Corp. was proud to complete several trail projects in 2020, which not only closed gaps along the trail, but also enhanced the overall safety and experience for all trail users," corporation president Brian U. Stratton said in a news release.
Parks & Trails New York is a nonprofit agency that partners with the Canal Corp. to promote the trail system.