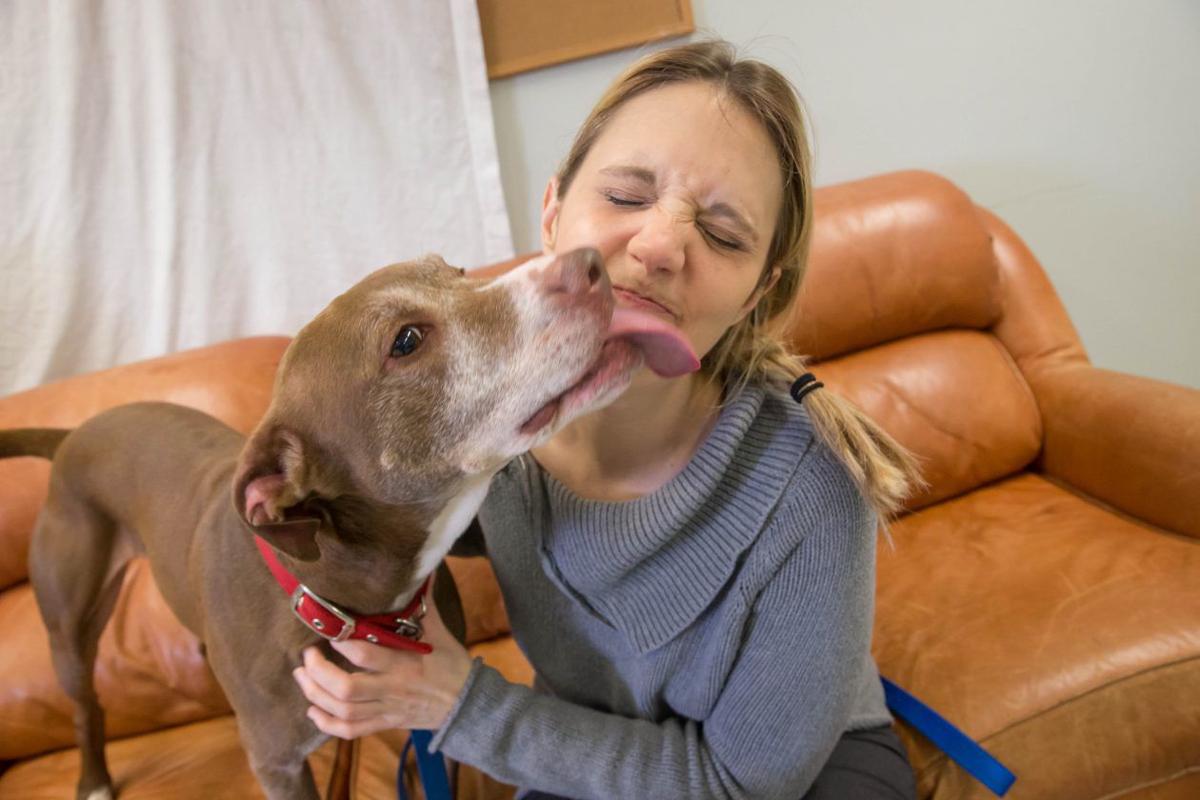 The SPCA of Niagara is under pressure again, following the resignations of three board members last week. They accused the agency's executive director of mismanagement, which they say has led to maltreatment of animals.
Amy L. Lewis said Monday that she left as a consultant to the SPCA earlier this year because she no longer wanted to be associated with the way Executive Director Timothy G. Brennan was managing the organization.
"He is incapable of independent investigation because he doesn't understand the policies and procedures," said Lewis, who preceded Brennan as director but does not want to return to the job. "I think the problem is lack of management."
Jennifer R. Pitarresi, a seven-year board member and former president who quit last week, wrote in her resignation letter that complaints from the community and animal rescue groups were on the rise as far back as January.
Brennan said one of his problems is "the people, I'll call them activists, who think they know more about animal welfare than the people whose job it is."
Brennan confirmed Monday that four dogs were euthanized without approval of the SPCA's euthanasia committee, including one left to die in a kennel. A cat with severe dental problems was taken out of the shelter for private treatment. And, a kitten's infected eye was removed without efforts at some other form of treatment.
Brennan had no animal management experience when he was hired in August 2018 to beef up the SPCA's fundraising efforts. He said the SPCA has made policy changes in response to those incidents.
The resignations come seven years since a 2012 scandal over animal abuse at the Wheatfield shelter led to the ouster of the top management and the entire board of directors.
Brennan's critics fear the SPCA of Niagara is sliding back toward those conditions.
"The lack of consequences is going to cause repeat behavior," Lewis said. "There is a lack of transparency. There is an appearance of dishonesty."
Brennan bristled at that criticism.
"To compare what we're doing now to what happened then is just ridiculous," Brennan said.
Board resignations
Bryan Barish, a long-serving board member, also resigned last Wednesday.
His letter cited "the refusal of the current executive team to follow the bylaws, failure to properly address operational problems within the shelter, failure to address and cover up several medical concerns, (allowing) the executive director to misrepresent himself and his staff's actions and be insubordinate to several board members."
Pitarresi, an attorney and Niagara County's risk and insurance director, said in an interview that she was trying "to exercise my fiduciary duty and do what's right for the animals."
"I noted, with disappointment, Tim's written statements expressing resentment for he and his staff, especially 'his doc' and (the shelter manager) having to provide information to address these questions, complaints or suggestions from well-meaning rescue partners," Pitarresi wrote in her resignation letter.
"His doc" is Dr. Christopher Brown, a full-time veterinarian Lewis said she hired for the SPCA. Lewis said she also hired Lauren Zaninovich as shelter manager.
"It's my responsibility to handle operations and personnel matters, and they consistently wanted to get involved with operations and personnel matters," Brennan said of Barish and Pitarresi.
Euthanizing Rez 
The SPCA of Niagara is a "no-kill" shelter. That doesn't mean no animal ever will be put down. Brennan and Lewis said the "no-kill" label can be claimed if a facility euthanizes less than 10% of the animals brought in.
The SPCA of Niagara's euthanasia rate this year is 8%, Brennan said.
Brennan and Lewis agree there is a discrepancy in two computer-generated euthanasia reports obtained from the agency's system last week.
One report said 37 dogs and 101 cats had been euthanized from Sept. 1, 2018, through last Thursday. The other report said the total was 52 dogs and 156 cats.
Brennan said he asked the SPCA's software supplier to explain the discrepancy.
But it's certain that one of the dogs euthanized was a husky mix named Rez. According to Lewis, he was picked up as a stray on the Tuscarora Indian Reservation.
On Jan. 23, the dog was found dead in a kennel, not in the infirmary where Lewis said the lethal injections are supposed to be administered according to SPCA policy. Brennan acknowledged Brown gave the dog the shot in the kennel.
"Occasionally, Dr. Brown will make the judgment that a dog is too dangerous to be taken to the infirmary," Brennan said.
He said there's no policy against euthanizing a dog in a kennel.
Lewis said Rez "was just aggressive."
She said the dog had been in the shelter for 25 days.
"I don't see what the harm would have been in waiting another 24 hours to send him to committee," Lewis said, referring to the euthanasia committee.
"It's unfortunate that happened. We learned from that," Brennan said.
An email by Brennan, provided to The News, said Brown used "very poor judgment" in that case.
Three other dogs euthanized in October 2018 without being referred to the committee also were "clearly dangerous dogs," Brennan said. "It's not like the committee would have said they shouldn't be euthanized."
"Tim never relayed three breaches of the euthanasia policy," Lewis said.
Lewis wrote in a Jan. 22 email to Brennan, "All euthanasia decisions for behavioral reasons should go through the committee."
In a response six days later, Brennan agreed and wrote, "This situation has been remedied with a modification to our euthanasia policy."
Dealing with cats
What happened to Happy, a 2½-year-old black cat, also proved controversial.
Happy was crying in pain while trying to eat in late January, but there was no dental treatment from the SPCA.
Lewis said four volunteers agreed to pool their funds to take Happy to the Village Vet in Lewiston, where all but two of Happy's teeth were pulled and he was privately adopted.
Brennan said Monday that he agreed to that.
"As soon as I did that, I knew it was wrong," he said.
Brennan said the private vet should have sent Happy back to the SPCA to have the teeth pulled.
"We don't have a dental X-ray machine. If Amy Lewis would like to pay for one, we'd be glad to have it. Dr. Brown had no way of knowing with certainty that the teeth had to be pulled," Brennan said.
Brennan said the kitten whose eye was removed was so young its eyes were not yet open when the animal was brought to the shelter, and the eye started to bulge instead of opening.
He said the SPCA has accepted 782 kittens this year and 13 had eyes surgically removed.
Pitarresi said the SPCA has reduced the period of in-shelter post-surgical care for cats from 14 days to 5 days.
Brennan said that applies to the free weekly spaying and neutering and neutering clinic. He said the SPCA used to allow owners to return cats within 14 days for free treatment in case of complications.
He said a staffer refused to take a cat after the five-day window and there was a complaint, so he changed the policy to 10 days.
"People were bringing the cats back for everything, not just the surgical incision," Brennan said.