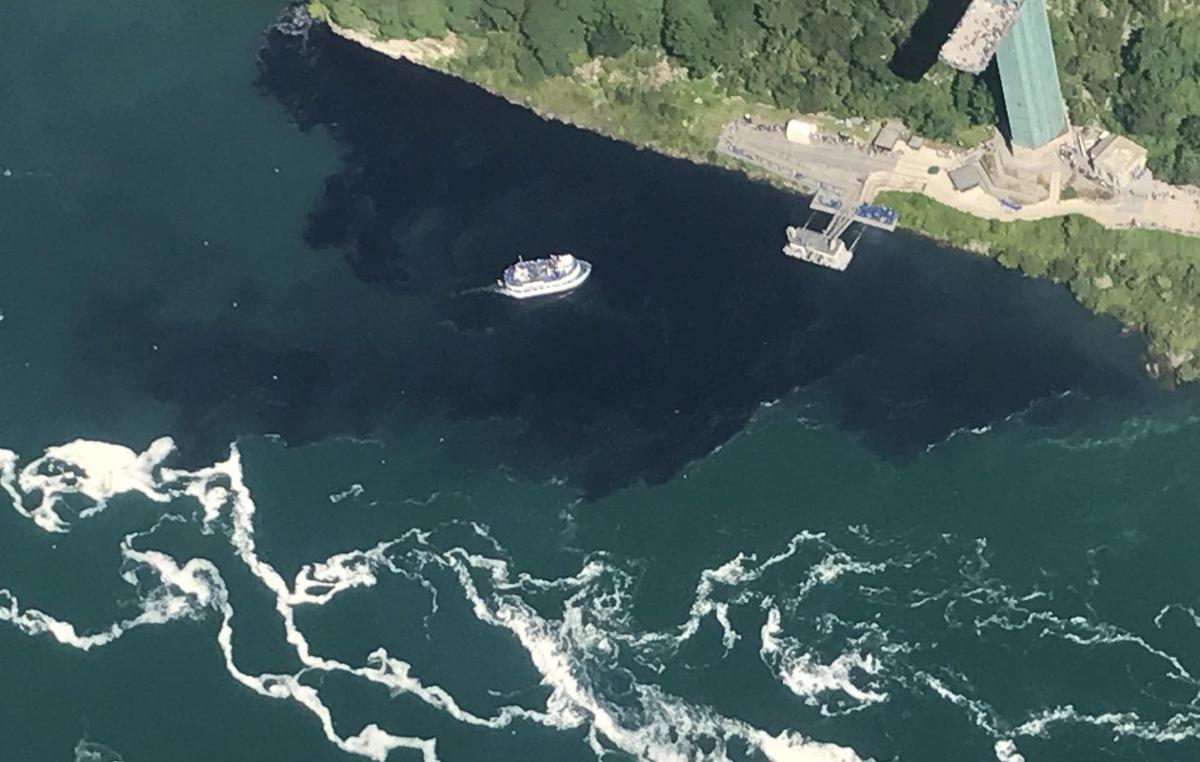 An engineering company will investigate why smelly black water was released July 29 into the lower Niagara River.
The Niagara Falls Water Board, whose wastewater treatment plant was the source of the discharge, on Monday announced it has hired AECOM, a Los Angeles-based firm with offices around the world and an extensive background in sewage infrastructure work.
The announcement said AECOM's senior project manager, John Goeddertz, will review "overall wastewater operational readings, equipment readings, summary reports and facility water quality monitoring findings in and around the incident date. The firm is also prepared to propose follow-up testing or evaluation, if necessary."
Water Board spokesman Matt Davison said the cost of AECOM's work is not to exceed $25,000.
Water Board Executive Director Rolfe Porter said in an Aug. 4 statement that an internal review had determined that the cause of the release was that a worker left his post while a sedimentation basin was being drained on July 29.
The basin needed to be emptied to accommodate a maintenance project scheduled to begin July 31. The basin held backwash water generated by rinsing the carbon filters that process sewage at the plant.
According to Porter's statement, the plan was for workers to turn off the pump when the water turned dark, but one of the workers assigned to monitor the water color went to help a colleague elsewhere in the plant.
With no one monitoring the process, the pump ran too long, causing the water to turn black with carbon, and the chlorine contact basin, the last stop before discharge of treated sewage into the river, couldn't handle the unexpectedly large flow.
In a press release Thursday, Porter said that he has promised the state Department of Environmental Conservation that if the sedimentation basin ever has to be drained again, its contents will not be discharged into the chlorine contact basin, as they were on July 29.
The DEC and the Niagara Falls Police Department have been investigating the reasons for the release, but have so far not released any conclusions.
A DEC spokesman said the agency directed the Water Board to provide a comprehensive report on the incident by Sept. 1.