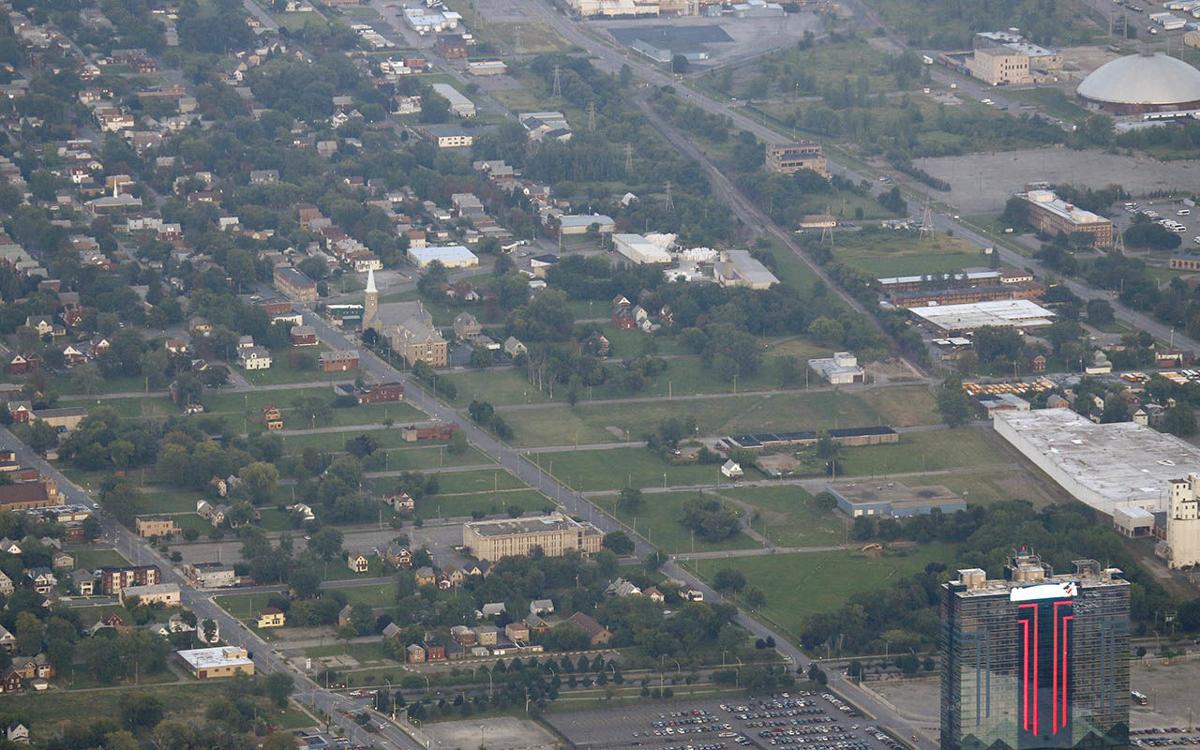 The perennial problem of making tourism in Niagara Falls a viable year-round business depends on more attractions, especially indoor offerings, according to a new report released Monday.
Mayor Robert M. Restaino disclosed that he already has begun talks with the two largest property owners downtown – the Seneca Nation of Indians and Niagara Falls Redevelopment – about one of the report's suggestions: finding a site to build a multi-use sports and entertainment venue.
While the report by the Niagara Global Tourism Institute termed such a venue a long-term goal – just as a Niagara County study did several years ago – Restaino told reporters, "I think the time is now."
This year's summer tourist season was "better than we ever anticipated," said John H. Percy Jr., president of Destination Niagara USA, the Niagara County tourism promotion agency. He said hotels scored 80% to 85% of their pre-pandemic 2019 revenues, although the number of customers didn't rebound by that high a percentage.
Percy said average room prices topped $200 a night in downtown Niagara Falls this summer. In part, that was a function of supply and demand, as some hotels closed some of their rooms because they lacked staff to clean them.
The tourism institute, operated by Niagara University, released a 76-page "World-Class Destination" report that floated numerous ideas, including a theme park called "One Stop America – Gateway to the USA," targeted at foreign visitors.
The suggested theme park would cover 40 acres, less than half the size of Fantasy Island on Grand Island, and would be targeted to open in 2026. Its main attraction would be 1/25-size replicas of America's most famous sights.
The report suggested that a project of that size would cost $41.5 million, but it didn't name a location.
The report also suggested moving the Niagara Aerospace Museum from Niagara Falls International Airport to downtown; rebuilding the Wintergarden, an indoor year-round botanical garden that was demolished in 2010; and creating a branded downtown entertainment district.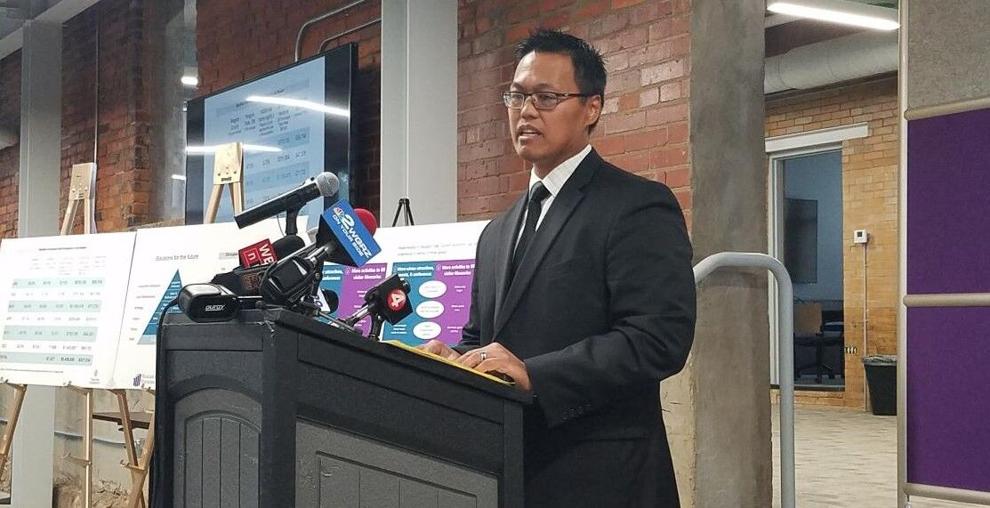 The report also called for banning vehicle traffic in much of the downtown core, and setting up parking lots on its fringes, such as at the Whirlpool Rapids Bridge and the Niagara Scenic Parkway traffic circle, with shuttles to carry people who don't want to walk through the area.
The institute report also suggested adding an architecturally significant gateway structure and "one or more tall viewing points" to Goat Island, and creating a downtown public square, perhaps with a public market, similar to St. Lawrence Market in Toronto.
"It really is a blueprint for how we bring this city forward," said Roscoe Naguit, associate director of the tourism institute.
Restaino, who ran on a platform of expanding the city's tax base through business development, was interested in the downtown venue that's been missing since the Niagara Falls Convention Center was converted into Seneca Niagara Casino in 2004.
"I think we should be actively exploring the framework for the city to have a right-sized events center," Restaino said in an interview after a news conference at the institute office. "I've begun preliminarily discussing what it would take to get that going."
Restaino said he envisions "university and minor-league sports" in such a facility. The report said it could also host trade shows, concerts and other types of performances.
Restaino said the city needs something bigger than the Conference and Event Center Niagara Falls or the Seneca Events Center at the Seneca Niagara Casino, but he wasn't sure what the right size would be.
He acknowledged the city doesn't control much land downtown.
"The Seneca Nation has invested hundreds of millions of dollars in developing our world-class gaming destinations," a statement from the nation said. "We are always interested to hear about other potential projects that can potentially build on the positive momentum our operations continue to generate in the region.
NFR, the other major landowner, did not respond to requests for comment.
Restaino said downtown has more hotels than it did when the county's 2018 report said talk of an events venue was premature.
That report, compiled by a Minneapolis consulting firm, suggested that a 4,000- to 6,000-seat facility would cost $25 million to $40 million and shouldn't be considered until 2023.
Monday's report from the tourism institute offered no specific timeline or cost estimate for such a facility.
It said the city should create a tourism master vision committee and choose some of the report's ideas to push to completion.
Whatever happens, the need for winter tourism is crucial to the city's economic future and to broadening the benefits for citizens who work in the hospitality field.
"We desperately want to see the people and City of Niagara Falls enjoy a revitalization," said the Rev. James J. Maher, NU's president.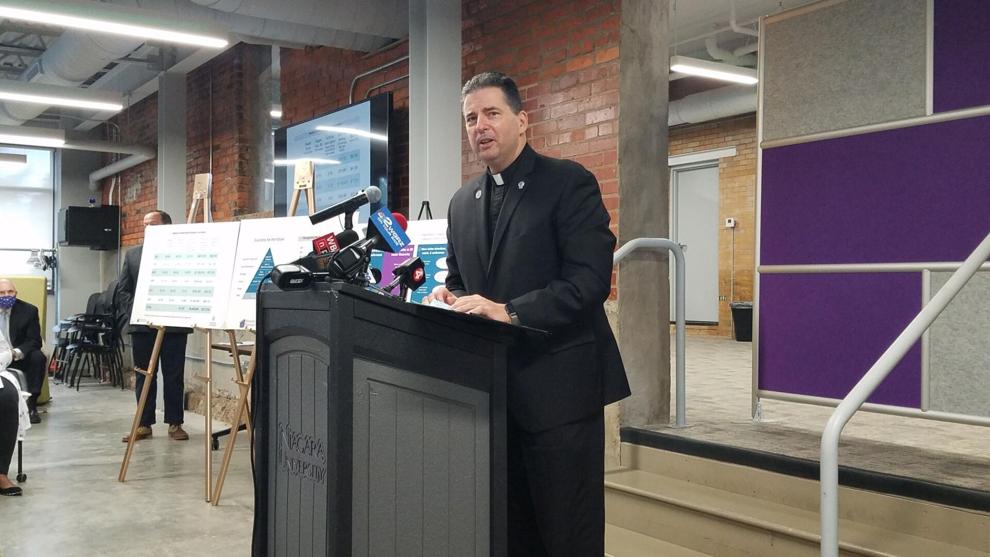 "It's hard to raise a family when you only have a six-month season," Naguit said.
"We need to have an anchor for four-season entertainment," said Gary K. Siddall, executive director of the Aquarium of Niagara.
He said the report, which took 20 months to compile based on talks with dozens of businesspeople and citizens, needs to be acted on "energetically and strategically."