The City of Niagara Falls has tapped the brakes on the cryptocurrency business.
At a special meeting, the City Council voted 4-1 in favor of a 180-day moratorium on any city approvals or permits for commercial data centers, giving it a chance to revise its zoning ordinance to take the new business into account.
Mayor Robert M. Restaino said Tuesday that the moratorium gives the city authority to take action against U.S. Bitcoin Corp., which has operated since January in the former DuPont chemical plant on Buffalo Avenue.
This fall, U.S. Bitcoin installed several shipping containers in front of the plant, each packed with computer equipment used to perform the complicated calculations needed for security in the digital currency field.
The process, called cryptocurrency mining, has led companies involved in the field to seek out industrial facilities in the region, especially those with high-voltage power connections.
But U.S. Bitcoin's decision to move some of its operations outdoors annoyed nearby residents on 24th Street, who complained about the noise from powerful fans used to cool the hot-running banks of supercomputers in the shipping containers.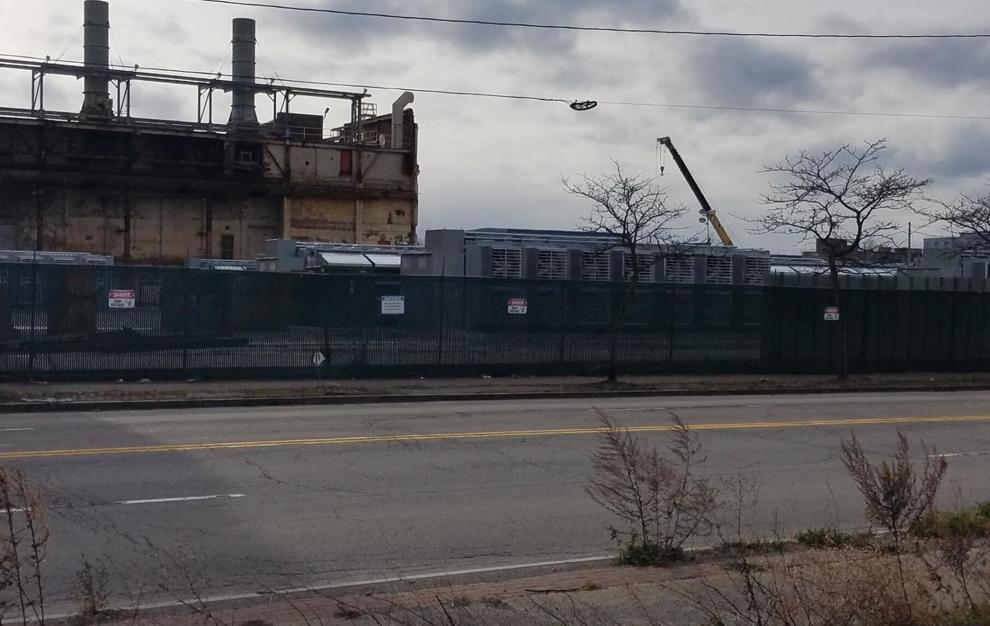 Restaino told the Council that the outdoor operation meant that the company needed to submit documents to City Hall for a site plan review required under the zoning ordinance.
The close of business Monday was set as a deadline for the submission, but the deadline was not met, the mayor said.
Thus, he said, the moratorium will affect U.S. Bitcoin's outdoor operations.
Restaino said it will not affect Blockfusion LLC, a company operating a cryptocurrency mining business inside the former Niagara Generation power plant on Frontier Avenue, under the name of North East Data LLC.
U.S. Bitcoin chief operating officer Asher Genoot did not respond to a request for comment Tuesday, nor did his landlord, the owner of the DuPont plant, local businessman Jon Williams.
In a November interview, Williams told The Buffalo News, "I met with the tenant and told the tenant that they need to get into compliance with the city, whatever the ordinances are, and I met with the city and told the mayor that whatever cooperation they need from us as the landlord, we're going to give it to them. If the tenant's not going to comply, the tenant's going to have to deal with the consequences."
Councilman William D. Kennedy II voted against the moratorium, since there are only two active cryptocurrency companies in Niagara Falls. He also said the city has become too dependent on moratoriums and special Council meetings on key issues.