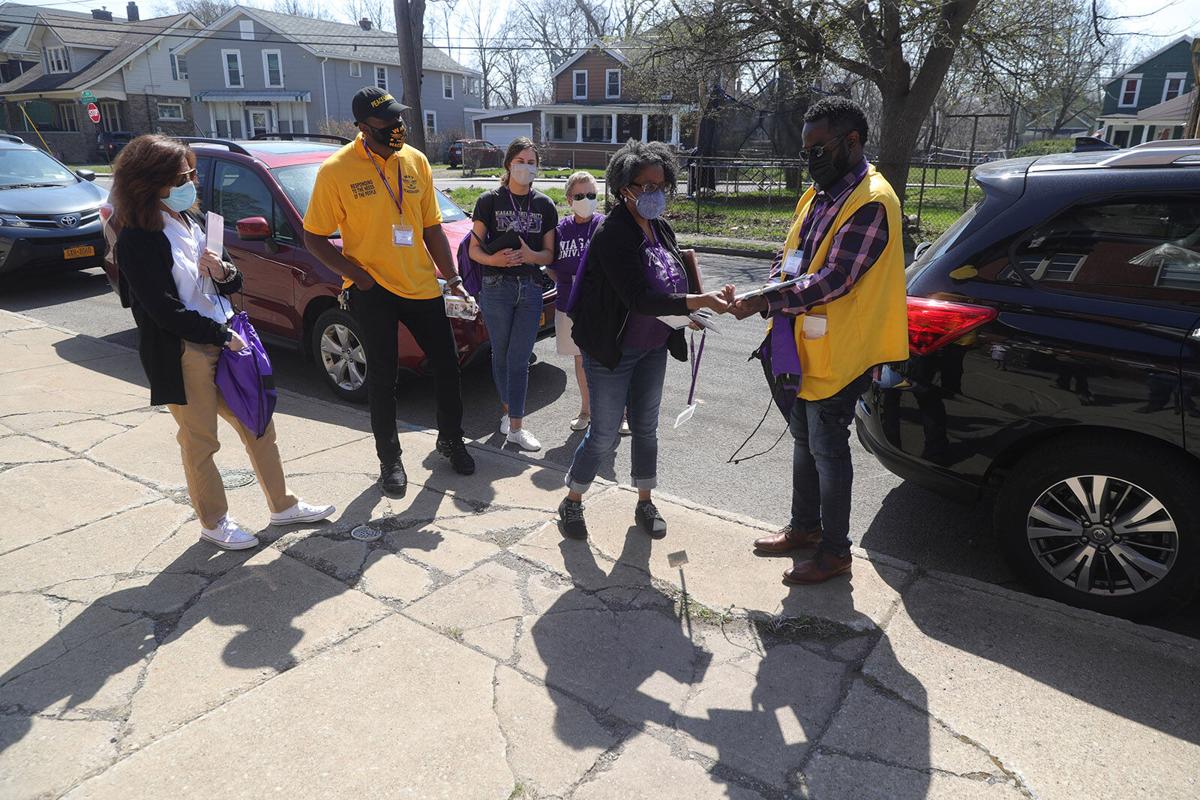 Niagara Falls has the lowest percentage of residents vaccinated against the novel coronavirus of any community in Niagara County.
To address the gap, health workers paid with stimulus money will soon be going door-to-door to try to convince residents to get the Covid-19 shot.
As of Thursday, only 3.6% of the Niagara County residents who have received at lease one dose of the vaccine are Black, according to the state Health Department's vaccine tracker.
The $880,000 for vaccine outreach, primarily in the Falls, comes from a grant funded by the recently passed American Rescue Plan.
"We need boots on the ground," said Bernadette Franjoine, a Mount St. Mary's lab technician who worked on the federal grant application. "We need salary and wages for workers to be able to go door to door, be available at community events that are already in place through the partnerships that we have." 
State Health Department statistics show that the Niagara Falls ZIP codes 14301, 14303 and 14305 have the lowest levels of vaccine participation in Niagara County: Between 43.3% and 45.9% of residents there have at least one dose; and 39.4% to 42.4% of residents have completed their vaccine series.
By comparison, 66.5% of Lewiston residents have completed vaccination, along with 58% to 59% in Youngstown, Sanborn and North Tonawanda.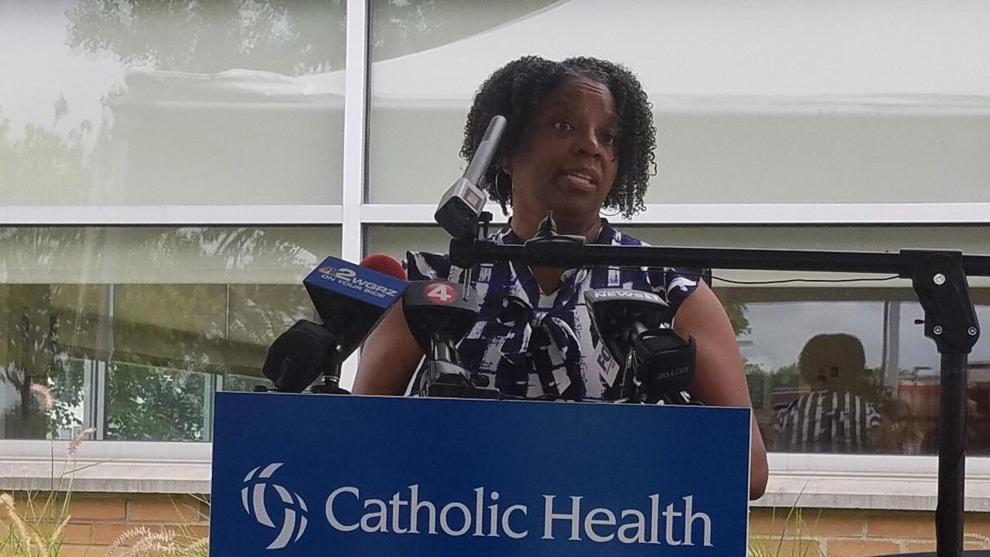 The workers will be hired by Pinnacle Community Services, Northpointe Council, Niagara University and Catholic Health, said Rolanda Ward, associate professor of social work at Niagara University and a member of the Catholic Health board of directors.
She and other volunteers affiliated with those agencies have been working on the streets of Niagara Falls, trying to drum up more interest in the vaccine.
"This will give more resources," Ward said. "Now we get to add additional folks who are salaried who can be out there with us on a regular basis. That's extremely important."
Rep. Brian Higgins, who helped secure the funding, said it is important for people who are part of the community to help spread the word.
"People are reluctant to get vaccines because they don't trust the traditional means of communication," said Higgins, D-Buffalo. He said that makes it important for people within a hesitant community to spread the word.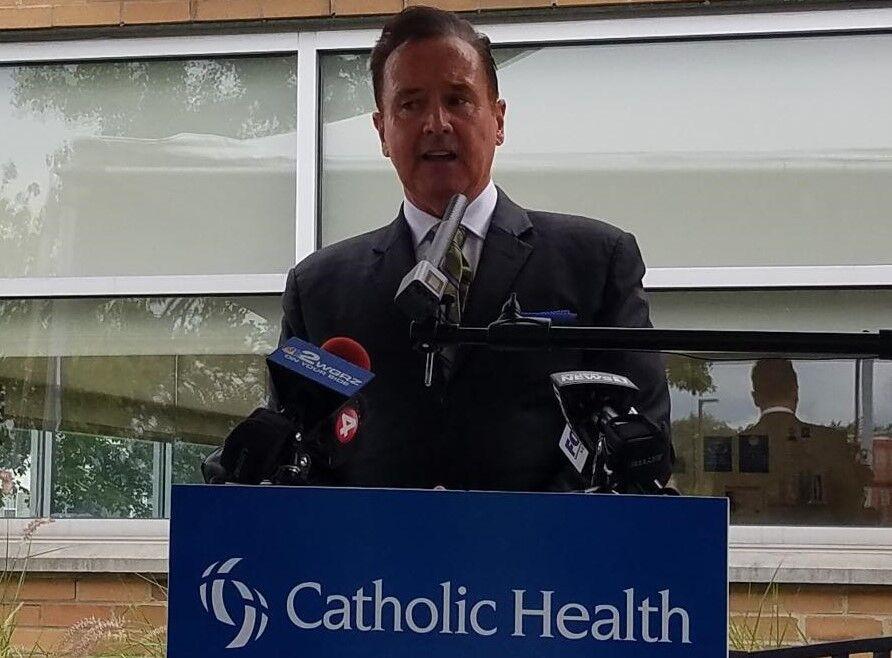 Ward, who directs the Rose Bente Lee Ostapenko Center for Race, Equity and Mission at NU, said the money will hire more people to knock on doors and go to community centers.
"We're really excited about this grant," Catholic Health CEO Mark A. Sullivan said. "A seat belt doesn't prevent a car accident. A seat belt protects you from a fatal car accident. The more we can get that message out to the community, that it's not about preventing Covid, it's about protecting you if you get Covid, it's important that message gets out."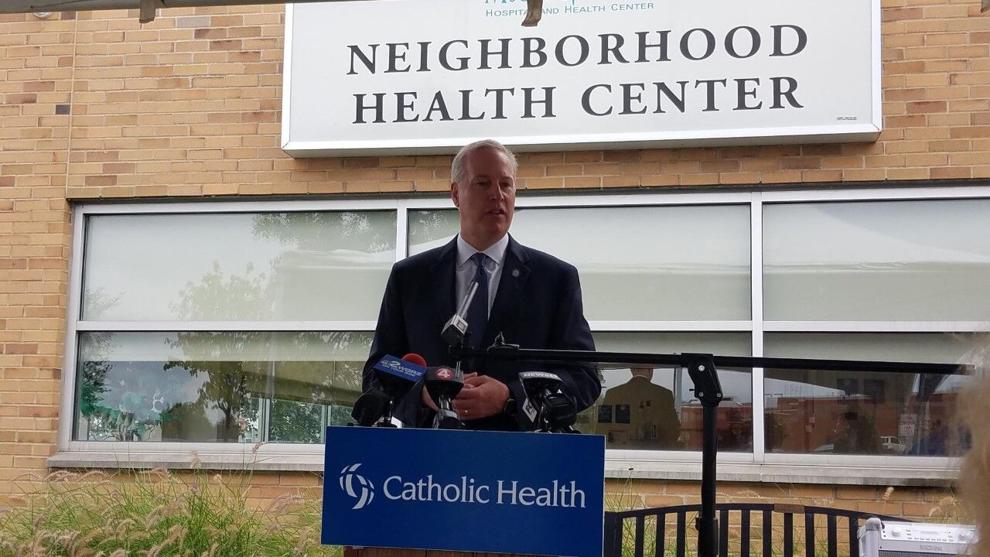 Besides Niagara Falls, the grant will fund outreach to rural areas in eastern Niagara County that also have low vaccination rates, although none are quite as low as in the Falls.