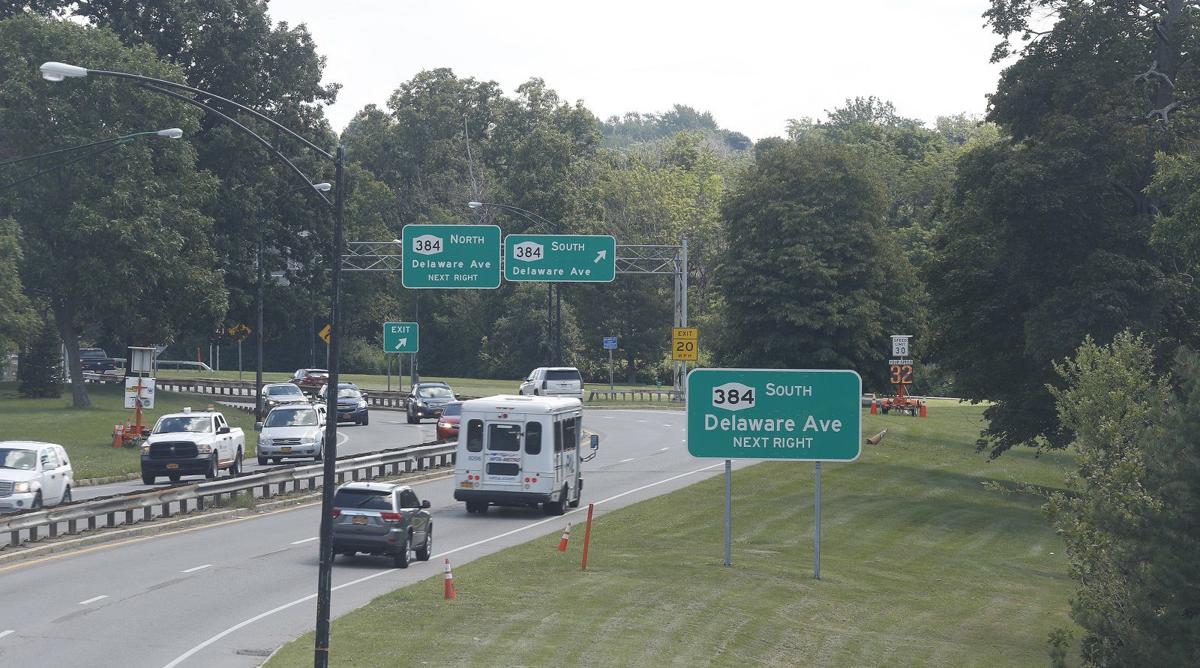 The public is being asked to get involved in a process to reimagine the Scajaquada corridor.
Events are planned for August and September.
Stakeholders and organizations weighed in between April and June on potential changes. Now it's the broader public's turn to consider potential changes on what's been branded as "Region Central," the Scajaquada Expressway, Humboldt Parkway, several neighborhoods, Delaware Park, Scajaquada Creek, the Kensington Expressway and area cultural institutions.
Civic engagement is the second of three phases being led by the Greater Buffalo-Niagara Regional Transportation Council, which plans to issue a draft of its findings and recommendations in December and final recommendations by March 2022. 
"This process has been discussed for a number of years without coming to consensus," said Hal Morse, the council's executive director. "So what we are doing is looking at how we can do this in an impartial, methodical and fact-based approach, with next-generation technical analysis to understand what's happening.
"We will use this information so it's not just opinion or what might be nice to see, but looking at the facts and how it helps us build this part of Western New York," Morse said.
An effort led by the state Department of Transportation on what to do with the Scajaquada Expressway and corridor was withdrawn by Gov. Andrew Cuomo in January 2018 after public disapproval. The council was tapped by the state DOT to try to fashion a plan.  
The outreach will include workshops, a webinar, online survey and stakeholder advisory group.
"With the federal government poised to pass an infrastructure investment, we have a rare opportunity to make major, long-lasting changes to correct historic injustices and improve the quality of life for Buffalonians for generations," said State Sen. Sean Ryan, referring to the displacement of Humboldt Parkway for highways more than a half-century ago.
Ryan said a more holistic approach was needed for transportation so that roadways could be links for more than just cars. 
He said a bipartisan deal still being negotiated on infrastructure that would reduce President Biden's request for $21 billion to remove highways in mostly Black and working-class neighborhoods to $1 billion won't derail the Scajaquada project.    
There is about $140 million in state funds dedicated to the project, Ryan said.
"We're confident we have most of the money in New York State, he said.
Jill Jedlicka, executive director of Buffalo Niagara Waterkeeper, said several organizations have worked for years to make changes in the Scajaquada corridor, including Buffalo Olmsted Parks Conservancy, GoBike Buffalo, Vision Niagara and Black Rock Riverside Alliance.
"These are groups that have been fighting for our community's voice for many, many years," Jedlicka said. "Do not let those efforts go in vain."