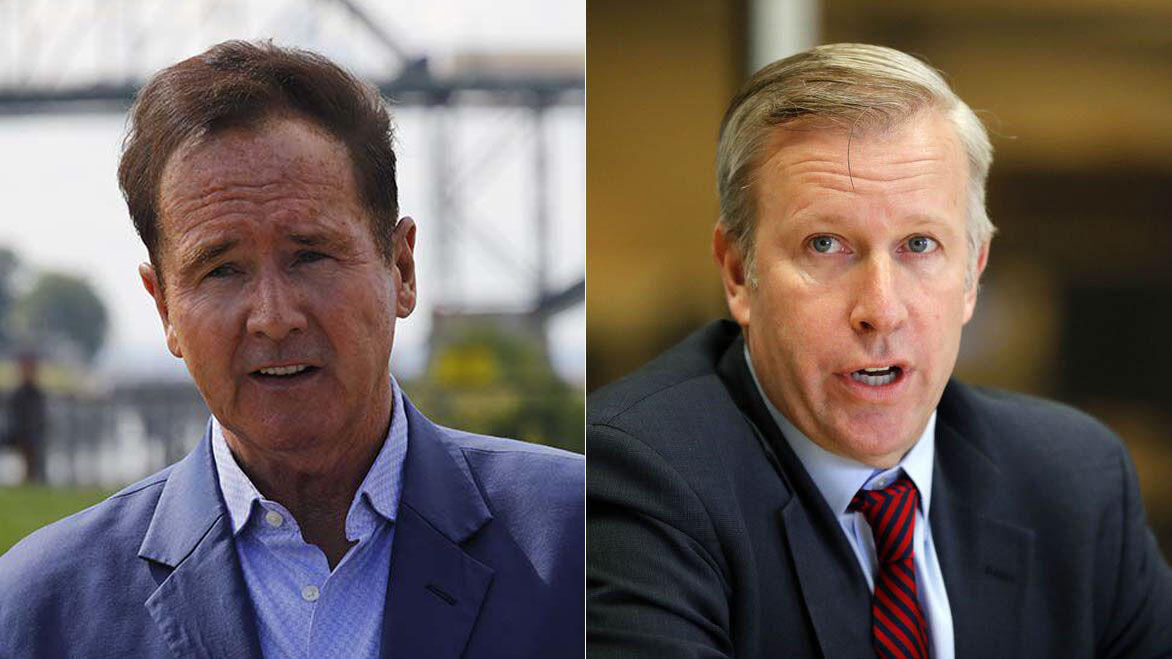 WASHINGTON – New York State will lose one House seat in 2022 – and it came just 89 people short of not losing any.
The U.S. Census Bureau delivered that shocking news Monday as it unveiled its first figures from the 2020 census. State officials had feared that thanks to slow population growth, New York would lose two House seats.
But instead, the size of the New York delegation in the House of Representatives will shrink from 27 to 26 – and just barely.
"What we have is that if New York had had 89 more people, it would have received one more seat," said Kristin Koslap, the Census Bureau's senior technical expert for congressional apportionment.
Minnesota had been expected to lose one of its eight House seats, but it managed to hold onto all of its seats. If New York had counted just 89 more people in the census, Minnesota would have lost a seat and New York would have continued to have 27 members of the House, Koslap said.
That unexpected news was sure to prompt a reassessment of the state's efforts to ensure that it counted all of its residents.
"We repeatedly said we must count every person in the 2020 census and the results of the census prove why it was so important," Erie County Executive Mark C. Poloncarz said on Twitter.
Then again, the state's narrow loss of a congressional seat also could be tied to the Covid-19 pandemic. The census is a count of the U.S. population as of April 1, 2020 – and that date coincided with the first coronavirus wave that hit New York State especially hard.
"Btw, NY state reported 1,941 Covid-19 deaths as of April 1, 2020 -- more than 21 times the margin it lost out on the House's final seat," tweeted Dave Wasserman, House editor for the Cook Political Report and an expert in the congressional redistricting process.
New York – which saw its number of House seats peak at 45 in the 1940s – has seen its delegation shrinking every decade since as the nation's population has shifted to the Sun Belt.
State Senate Minority Leader Rob G. Ortt, a North Tonawanda Republican, blamed the latest loss of a congressional seat on high taxes and high spending by the state's Democratic leadership.
"Once again, New Yorkers are forced to suffer the consequences of one-party rule of state government," Ortt said.
The census found that the U.S. population was 331,449,281 as of April 1, 2020, up 7.4% in a decade. That's the smallest census-to-census population increase since the 1930s.
As of April 1, 2020, New York's population totaled 20.2 million – surpassing the 20 million mark for the first time – but the state's 4.2% population growth over a decade was lower than that of several other states.
Immigration, which tailed off late in the decade under the Trump administration, appeared to be responsible for New York's population gain.
"We do know from our population estimates that the state of New York has experienced negative net domestic migration, meaning there were more people moving out of New York than moving into New York," said Karen Battle, chief of the Census Bureau's Population Division.
New York was among seven states that will lose a House seat in the 2022 election. California, Illinois, Michigan, Ohio, Pennsylvania and West Virginia also will lose seats.
Texas will gain two seats in the House under the reapportionment, while Colorado, Florida, Montana, North Carolina and Oregon will each gain a seat.
Monday's announcement is the first step in the politically painful process that each state must undertake every 10 years to make the size of each House delegation comport with the latest census numbers.
But the next step won't come until September, when the Census Bureau releases the sort of detailed population data that will allow states to precisely draw up new districts based on population shifts within each state.
The state Legislature will redraw the districts – and it's possible that it will divide up New York's 23rd District and put its territory in neighboring districts. The district is largely based in the Southern Tier, which, according to earlier Census Bureau estimates, has lost more population in recent years than any other region of the state. And the lawmaker who represents the 23rd district, Republican Rep. Tom Reed of Corning, has announced that he will not run for reelection.
"Upstate New York congressional seats are most in jeopardy," the New York Public Interest Research Group said in a press release, citing a City University of New York Mapping Service analysis of Census Bureau population estimates.
The reapportionment will also mean that Rep. Brian Higgins, a Buffalo Democrat, and Rep. Chris Jacobs, an Orchard Park Republican, will have to run in reconfigured districts. Both are expected to seek reelection next year.