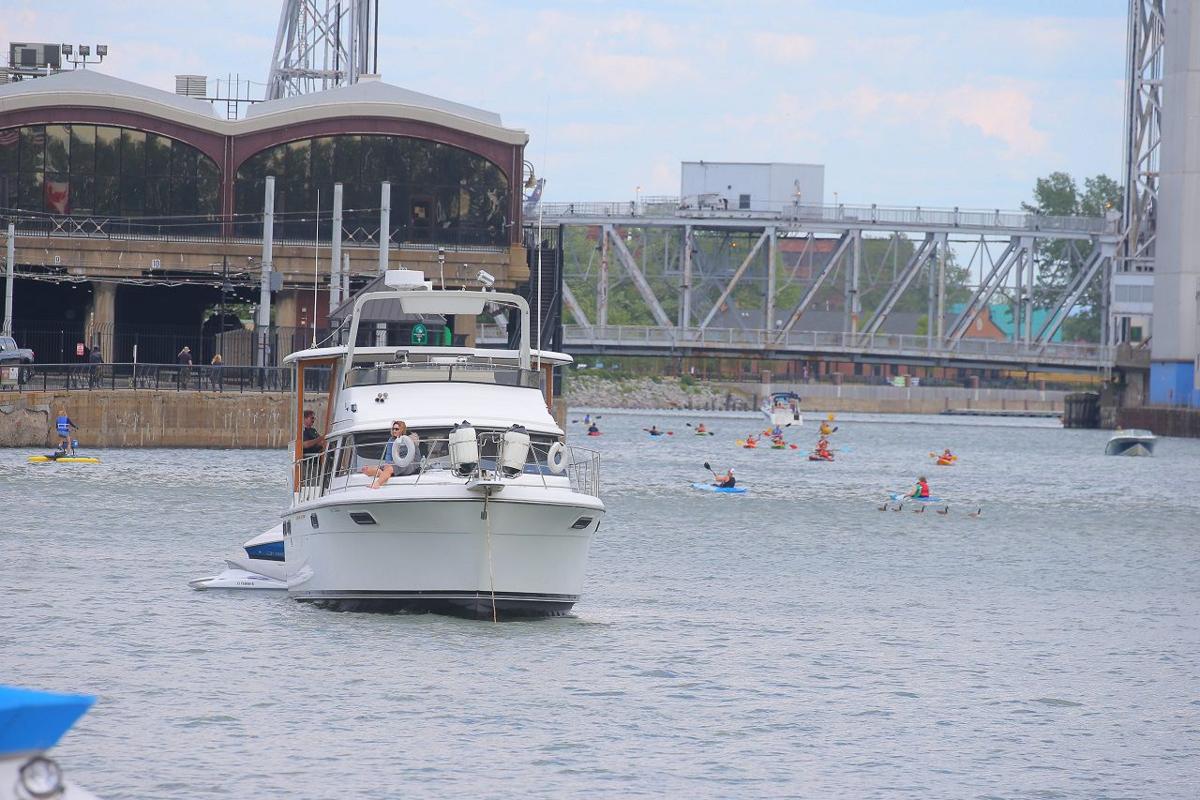 Like a lot of people, Rep. Brian M. Higgins sees the cleanup of the Buffalo River as one of the region's great environmental triumphs.
But now, because of the Trump administration's rollback of clean air and water regulations in the wake of the Covid-19 pandemic, the Buffalo Democrat thinks the once dormant river is again at risk.
"The removal of 60,000 truckloads of contaminated sediment from the floor of the Buffalo River will have been a wasted effort if new pollution is allowed to be deposited there," he said in a letter to New York's attorney general this week.
Higgins wants the state to sue the U.S. Environmental Protection Agency and, in a letter to Attorney General Letitia James, said her intervention is needed to prevent the unchecked introduction of new pollution into the Buffalo River and numerous other protected areas.
Higgins' letter came just a week after more than 50 environmental, community and labor organizations called on James to challenge the Trump administration's temporary rollback of EPA regulations. The groups include the Clean Air Coalition of Western New York.
In a statement, the groups acknowledge that James sent a letter to the administration denouncing the policy, but called on her to provide a "more robust legal response."
At the time, Coalition Executive Director Rebecca Newberry said the rollback of regulations, "demonstrates that the Trump administration would rather see communities of color and poor and working class people die, than hurt the pocketbooks of his friends."
In her letter to the EPA, James said the administration's new stance would reverse years of environmental progress.
"In the new 'dirty water' rule, the basic protections keeping our water safe are stripped from waterbodies across the country, putting safe drinking water, wildlife habitats and public safety at serious risk.," she said in the letter. "I will use every legal tool available to continue the progress we've made in the fight for clean water."
The EPA's decision to relax environmental rules followed a barrage of requests for relief from companies dealing with economic hardship because of the pandemic.
The agency's action means factories, chemical plants, public water supplies and others will decide for themselves if they are violating federal clean air and water standards.
The EPA also made it clear it does not intend to fine violators during this temporary period.
Get local news delivered to your inbox!
Subscribe to our Daily Headlines newsletter.