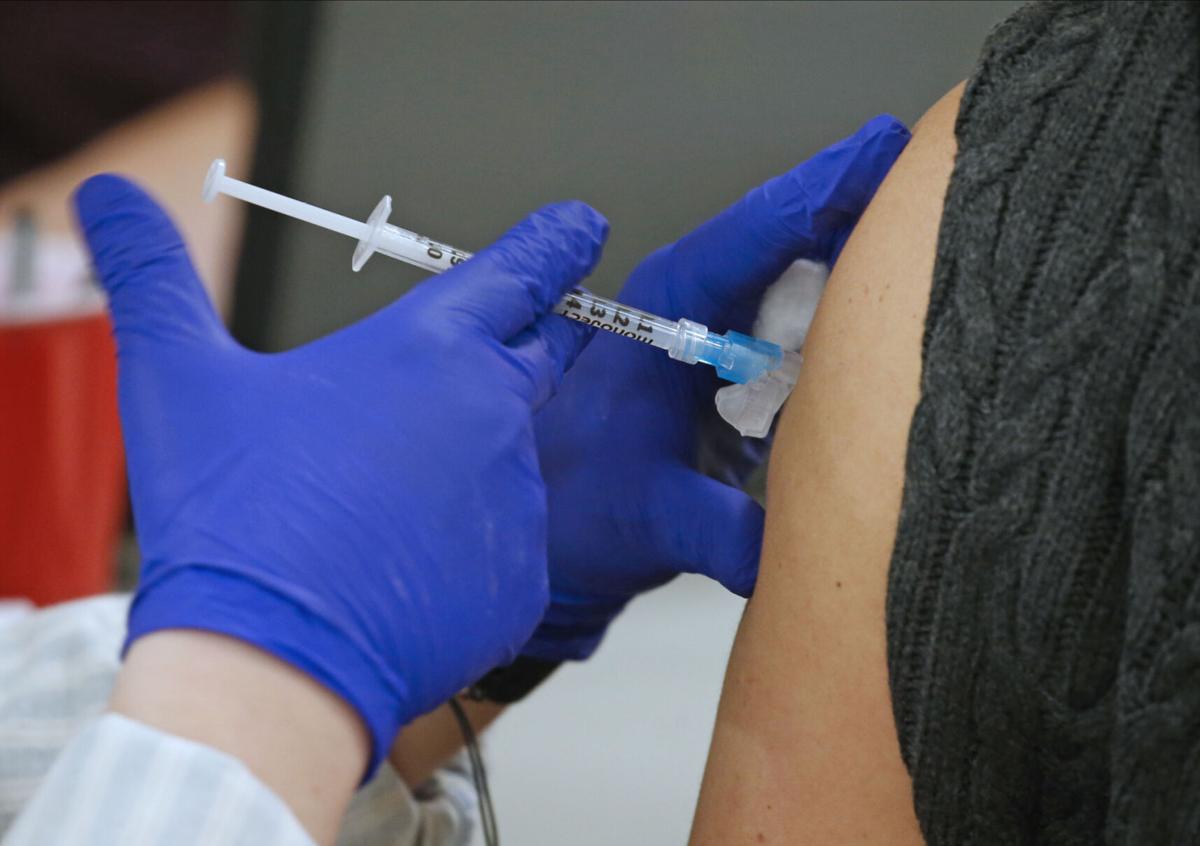 New York State's system for administering the limited supply of Covid-19 vaccine has strict rules about which agencies can vaccinate which individuals.
As a result, county governments are not only required to focus on a narrower list of essential workers for vaccination, but could face penalties if they attempt to vaccinate people who aren't on that list, said Erie County Health Commissioner Dr. Gale Burstein.
"They've told us, specifically, that we are not allowed to vaccinate anybody 65 and up, and we will suffer consequences if we do," Burstein told county legislators Thursday morning.
The county had been offering vaccinations to older adults, but the state has designated pharmacies as the primary vaccinators of those ages 65 and older and directed the bulk of the limited vaccine supply from the federal government to those businesses.
Burstein said of the weekly doses most recently provided, 5,800 have gone to area pharmacies, with each pharmacy receiving about 100 doses. Another 3,900 doses have been allocated to the state's main vaccination site on the University at Buffalo South Campus, and 1,700 have come to the Erie County Health Department.
For now, the state is directing all county governments to focus on vaccinating certain essential workers in Phase 1B, which includes law enforcement and other first responders, court and corrections personnel, state field investigators, public transit workers and schoolteachers and staff.
All county and state officials have stressed that it will be months before the vaccine is widely available to the general public.
Currently, New York residents who are eligible to receive the vaccine include the above group, as well as those 65 and older, those who are homeless or work with the homeless, and the health care workers and related personnel who were in the Phase 1A vaccination wave.
Hospitals have spearheaded the Phase 1A vaccination operation. Erie County had assisted with this effort and opened up vaccination appointments to all eligible recipients in phases 1A and 1B – including seniors – until the state designated specific vaccination lanes for each provider.
The county will still vaccinate those 65 and older who had previously made an appointment with the county Health Department and either had their appointment canceled or are already scheduled to receive a second dose of the vaccine from the county. But it will not make any new appointments.
In related news, the county is in the process of expanding its Covid-19 hotline and hiring new call takers to field vaccination-related calls from the public.
Currently, the county has a main Covid-19 hotline, 858-2929, to handle informational calls and make Covid-19 diagnostic testing appointments. But the county is not accepting any vaccination appointment requests by phone and instead directing residents to fill out an online form.
The hotline expansion will allow more people to receive information on Covid-19 vaccine eligibility and access, said Health Department spokeswoman Kara Kane. It will also enable a limited number of people to make vaccination appointments with the county, such as those who need an appointment for their second dose in the two-dose regimen.
There are currently no new, first-dose appointments being made by the county because of the vaccine shortage. At the current rate of vaccine delivery, Burstein said, the county will end up spending most of February vaccinating the 9,300 county residents who had been previously scheduled for vaccination but had their appointments canceled due to lack of available doses.
About 55,000 people have sought vaccines from Erie County and are still waiting for an appointment, she said.