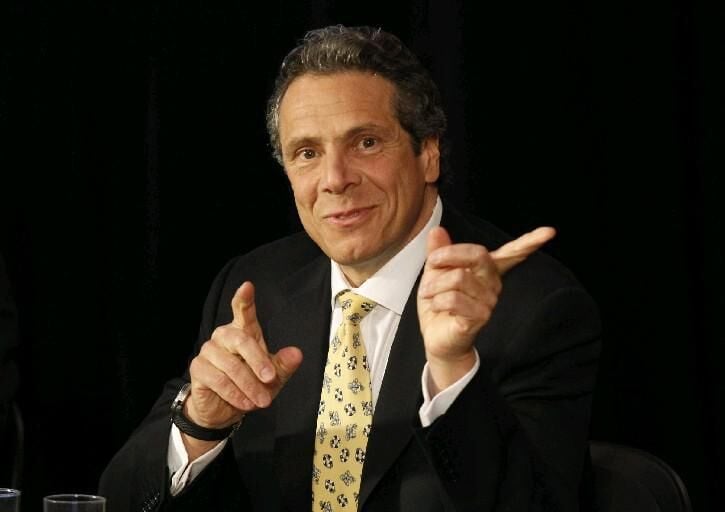 New York is scrapping its travel quarantine list in favor of requiring visitors to take Covid-19 tests both before and after they arrive here.
New Yorkers heading out of state also face new rules in a policy shift coming weeks ahead of the Thanksgiving holiday and its typically heavy travel volume.
The recent nationwide rise in coronavirus cases meant nearly every state in the country qualified for placement on the quarantine list, a status that rendered the original policy all but meaningless, Gov. Andrew M. Cuomo said Saturday in announcing the change.
"There will be no quarantine list. There will be no metrics," Cuomo told reporters. "There will be one rule that applies across the country."
Instead, travelers from every state – except those that border New York – must test negative once within three days of leaving for New York, self-quarantine for three days after arriving here and take another test on the fourth day.
If that second test comes back negative, they can go about their business in New York without having to wait the 14 days under the previous policy, the governor said. If it comes back positive, they must complete a full, two-week quarantine.
Anyone who chooses not to take a test is required to self-quarantine for two weeks as well.
The new policy does not apply to Pennsylvania, New Jersey, Connecticut and other contiguous states because, Cuomo said, the level of cross-border business activity means imposing the new rules on them is impractical.
New Yorkers who plan to travel out of state for more than 24 hours face the same requirements as the visitors: they must take a Covid-19 test before they return to New York, quarantine for three days when they get back home and take a second test on the fourth day.
Residents who leave the state for less than 24 hours don't have to take a test where they spent the day, but they must take a Covid-19 test within four days of returning to New York, Cuomo said.
The quarantine list was a joint effort of New York, New Jersey and Connecticut. As of Tuesday, 41 states and territories were on the list.
Little enforcement of the original self-quarantine policy took place, and it is not clear how officials will ensure travelers comply with the testing requirement. Cuomo said enforcement of the new rule would begin at the state's airports and be the responsibility of county health departments.
The governor on Saturday said he agrees with experts who say the upcoming Thanksgiving holiday has the potential to further spread the virus as college students return home and people make plans to visit their loved ones.
It is not a time to grow complacent or to assume you're safe if you're with family, he warned.
"That's why I think these travel rules are going to be especially important," Cuomo said.
Also Saturday, Cuomo repeated his intention to go to Bills Stadium in Orchard Park to see for himself how and whether fans can safely return for the team's home games, but he once again did not say when the visit would take place.
He said his staff is coordinating with the NFL on plans for getting fans into and out of the stadium and seating arrangements within the venue. But he did not commit to allowing fans to return and said one reason for this is the troublingly high Covid-19 positive rate for Western New York.
The five-county region had a seven-day average positive rate of 2.1% as of Friday, the highest figure for the region since June 4. The state reported Western New York's 2.5% positive test rate for Friday was the highest in the state.
After Sunday's game against the New England Patriots, the Bills have eight games remaining – four of them at home.