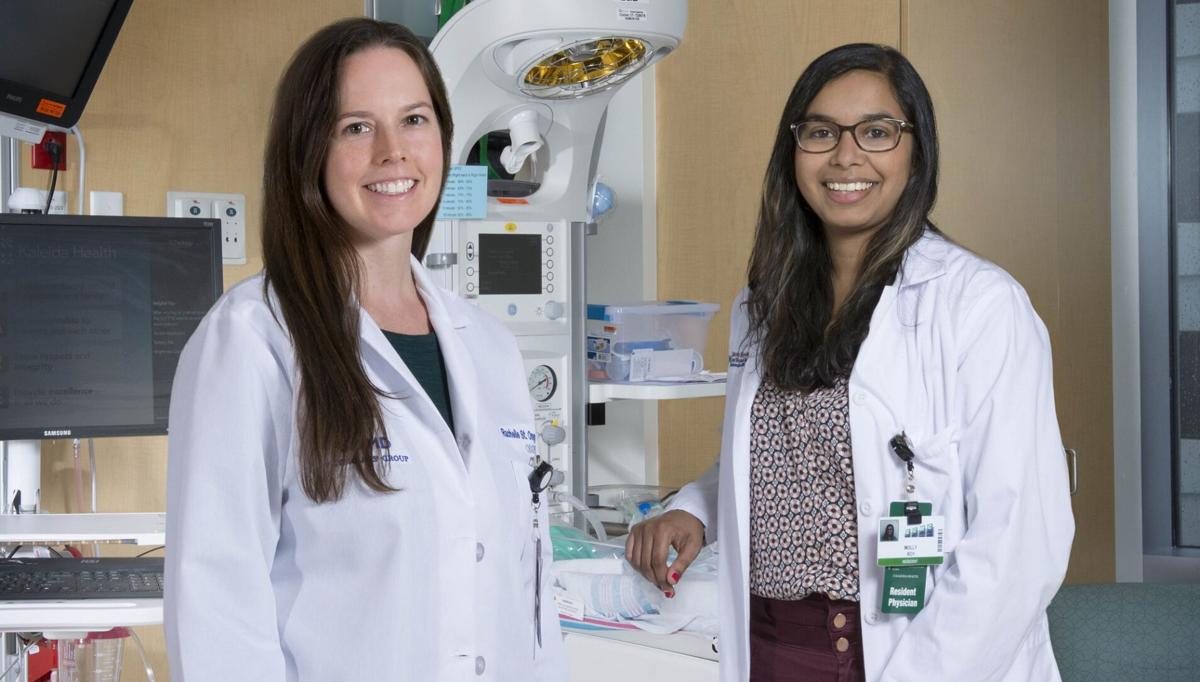 Dr. Rachelle St. Onge knows that many young women with health conditions have been told by their primary care providers to forgo birth control.
She respectfully disagrees.
"Every woman can be on a type of birth control," said St. Onge, who leads a new complex contraceptive care subspecialty with UBMD Obstetrics & Gynecology. "It's just a matter of finding which one will fit her needs and works best for her medical conditions. There are a lot of options out there."
St. Onge grew up in Morrisville and is a graduate of SUNY Upstate Medical University in nearby Syracuse. She came to Buffalo in August 2019 after completing her OB-GYN residency at the University of Rochester School of Medicine, where her training included robust education in contraceptive pregnancy prevention and similar therapies for medical conditions that include painful periods, endometriosis and heavy vaginal bleeding.
She also is an assistant professor at the Jacobs School of Medicine and Biomedical Sciences, teaching medical students and residents as she handles her practice and conducts research.
UBMD OB-GYN includes five generalists who handle all forms of obstetric and gynecological care, as well as other subspecialties that include urogynecology and reproductive endocrinology.
The complex contraceptive care program started several weeks ago in the Amherst office and will expand in September with the arrival of Dr. Elana Tal, who completed a fellowship in family planning at the Washington University School of Medicine in St. Louis. To learn more, visit ubmd.com or call 636-8284.
Q: Can you talk about the most common forms of birth control?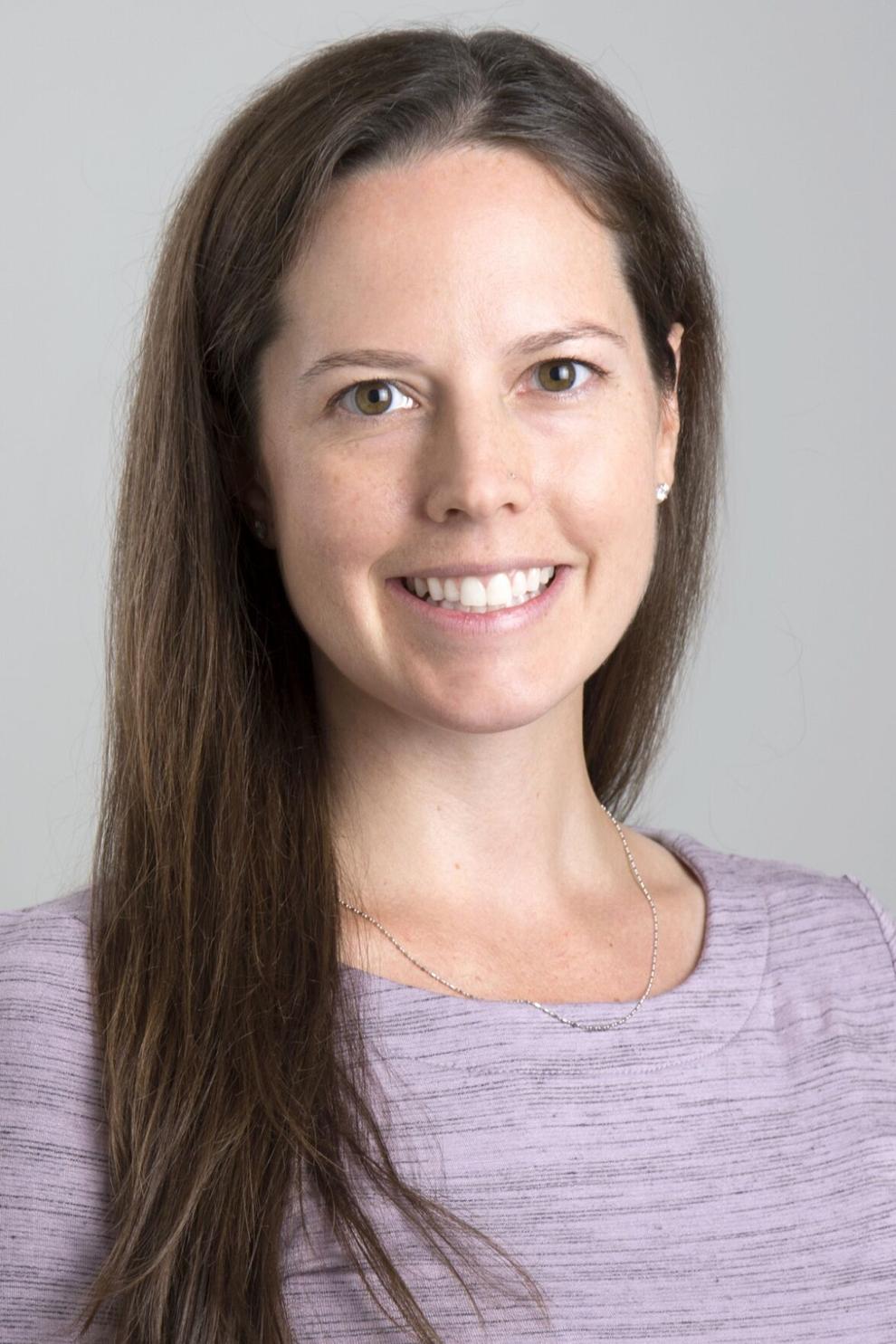 Most people are familiar with the birth control pill, which you have to take every day. It can help with preventing pregnancy. It's also a good medication to help decrease menstrual cramping, as well as menstrual blood loss, so some people find it useful for those reasons.
There are dozens birth control pill formulas. Sometimes, we might want to find the specific formula that will work best for a patient and help with side effects. Some of them have additional benefits of helping with acne, while others don't. Most have two hormones, estrogen and progesterone. The patch and the ring have both of those hormones as well. Other types of birth control don't contain estrogen; they just have different types of progestin. There are two types inserted inside the uterus. One has hormones, and the other one doesn't have hormones. Those can last, depending on the type, anywhere between six to 12 years. There's also the Nexplanon. That's about the size of a matchstick. That gets inserted under the skin in the arm.
Q: What conditions should folks consider when selecting birth control?
High blood pressure, diabetes, a history of blood clots, seizure disorders, those might have an effect on the contraceptive, or may increase the risk of some adverse effects. Estrogen has been related to some of the side effects.
Q: What are typical side effects?
It depends on the type. Generically, some people might initially have some irregular bleeding and that's usually a transition getting started on a birth control. Some people might report increase in depression symptoms or irritability. But other patients might say, "You know what, my moods are much better and I'm not as irritable." It can for some people decrease PMS symptoms. We can follow up with them closely and transition them to something else that might work better if needed.
Q: Can any of these or other conditions make it harder to conceive and/or carry children?
That is a common misconception. For a majority of those on birth control, as soon as you stop it, your body goes right back to its normal fertility. There is one type of birth control that it takes up to six months or a little longer. If someone came to me and said, "I'm planning on graduating, having my wedding, and in the next six months, I want to try to get pregnant," I would tell them this is not the type for you.
Q: What has it been like working as an OB-GYN during a pandemic?
People still have babies, regardless of what's going on in the environment. We still see a very similar patient load as before, but some things have changed. Our prenatal visits or including partners might not be in person, but we can FaceTime. There also might be fewer people in the delivery room.
Q: What Covid questions have you answered for expecting moms?
"Is it safe to travel?" "Should I stay working?" It depends on where they are and what the virus case numbers are. At this point, the number one question I'm getting is, "Is the vaccine safe in pregnancy?" It is something that we encourage for our pregnant patients. We haven't heard of any side effects that we should be worried about except for fevers, which we can control with Tylenol. Ultimately, the outcome is significantly better than if a patient were to get Covid while pregnant.