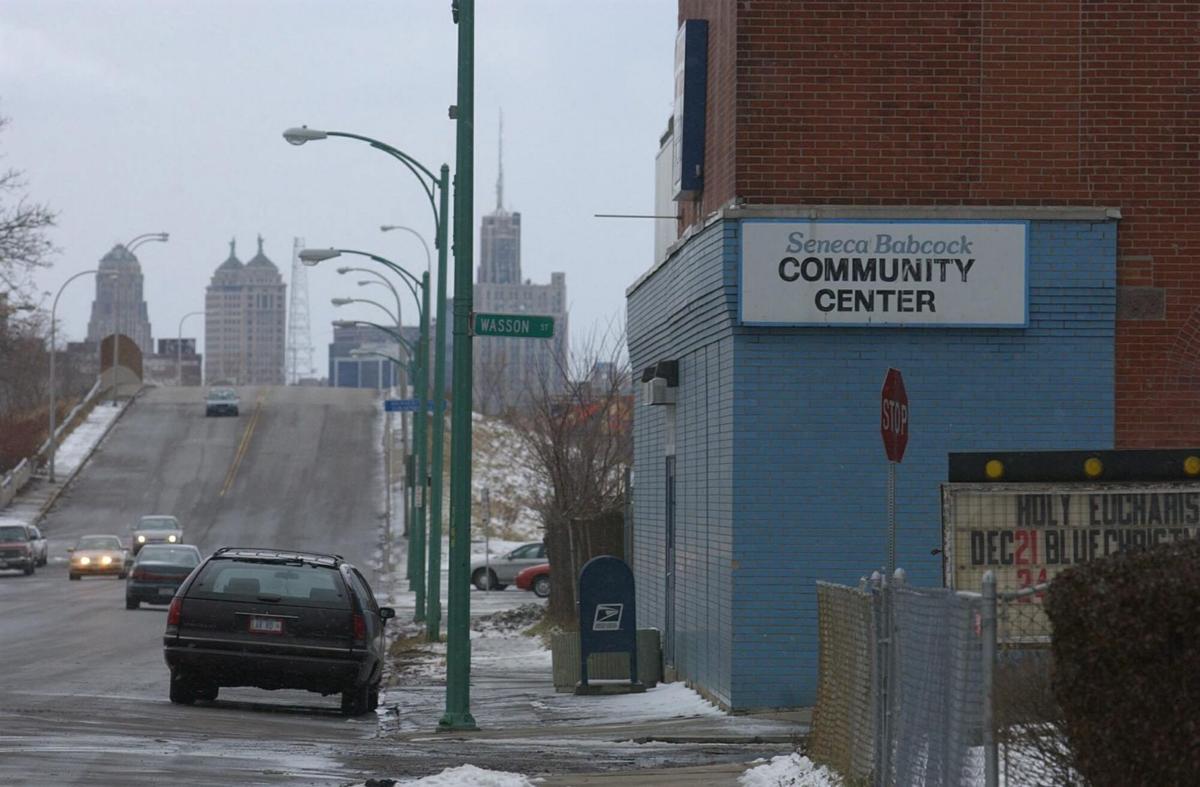 The $4.5 million Seneca-Babcock Community Association will formally open its new facility on Harrison Street on Saturday.
The Seneca-Babcock Arlene Mychajliw Community Center, located at 82 Harrison, is a 12,600-square-foot facility, with a gym, locker rooms, classrooms, a computer lab, special event space, a basketball court and a playground, among other features. It's the largest of the association's four centers.
"This center is amazing — there is something for people of all ages," said Brian Pilarski, the association's executive director. "We'll be able to double the number of students coming in for our after-school education and art programs, and the gym alone is the size of our old space."
Completed after more than eight years of planning and work, the center is named in honor of the mother of Dr. Daniel Alexander, a former Buffalo firefighter and native of the Seneca-Babcock neighborhood, who now lives in Canandaigua, N.Y. Alexander and his wife, Gail, donated $2 million toward the project.
Other donations included $1 million from businessman Roger Hungerford, $250,000 from the John R. Oishei Foundation and $50,000 from the Cullen Foundation. Additionally, the city spent $600,000 to clean up the 2-acre site, while the New York State Nonprofit Infrastructure Capital Investment Program provided $124,000, along with a $100,000 HELP grant. Developer Paul Ciminelli, Premier Contracting and other vendors also donated $829,000 in in-kind services for the project.
The grand opening will be held from 10 a.m. to noon Aug. 24, with a ribbon-cutting, tours, open gym and a community carnival and block party.
The project is the first part of the association's three-phase plan, which also calls for an health care clinic and a senior citizen center.
The Buffalo News: Good Morning, Buffalo
The smart way to start your day. We sift through all the news to give you a concise, informative look at the top headlines and must-read stories every weekday.