Ever since the last intercity passenger train left the Delaware, Lackawanna and Western Railroad Terminal in 1962, Buffalo seems to have wondered what to do with the cavernous train shed at the foot of Main Street.
The Niagara Frontier Transportation Authority found a partial solution in the early 1980s, establishing its Metro Rail yard and shops on the first floor. Since then, all sorts of nebulous plans for developing its vast upstairs have come and gone.
But now a new study commissioned by Savarino Cos. – the firm chosen by the NFTA to develop the DL&W Terminal – may have settled on a vision for the 104-year-old structure's next role. A 62-page report issued by the Project for Public Spaces consulting firm, based on input from throughout the area, foresees a facility with no single purpose like shopping mall or food court. Rather, its extensive survey confirms public enthusiasm for a multi-use community asset with a "sense of place."
In its survey process, the developers have rediscovered the DL&W Terminal as an architectural gem they hope will encourage transit-oriented development above the $52 million Metro Rail station now taking shape on its first floor. The report by PPS, which since 1975 has helped 3,500 communities around the world create such gathering places, envisions a project with far-reaching potential on the Buffalo waterfront.
"The DL&W Terminal is poised to become Buffalo's next transformative destination," the new report says. "With the right programming, management and design, the Terminal can become an inclusive place where the arts, food and music bring people together in a unique multi-use gathering place for the region."
But the vision now carries a much heftier price tag. Where developer Samuel J. Savarino originally estimated $10 million to resurrect its 100,000 square feet of indoor and outdoor space, the estimated cost has doubled or even tripled to $20 million or $30 million. The NFTA and public officials continue to embrace the idea, however, and Savarino says the additional investment will ensure commercial viability as well as a resulting structure of brick, glass and sunlight that will serve as an attraction in itself.
PPS evaluated input from 45 stakeholders and 900 responses after a cross section of the community participated in interviews and focus groups earlier in the year, with a strong preference emerging for preserving and enhancing the terminal.
"This can be a community asset and compelling public space if restored to its original integrity," Savarino said. "That came out. Now the proper thing to do is to restore it to some of the nicest public space in Buffalo."
A complement to Canalside
Savarino, who lives across from the terminal at his 95 Perry St. complex, has long recognized the structure's potential even if no other developer submitted a proposal to the NFTA. He believes the PPS survey has validated and even enhanced his original vision by reporting preferences for food and beverage, a market, arts, culture, entertainment and recreation. The ideas gained from the survey could be transformed into business incubators, meeting rooms, bars, restaurants and space for community activities.
"Top responses emphasized the importance of creating an affordable, multi-use place," the reports says, "that provides parking and ensures access for all, cultural programming, and views of the Buffalo River and downtown skyline."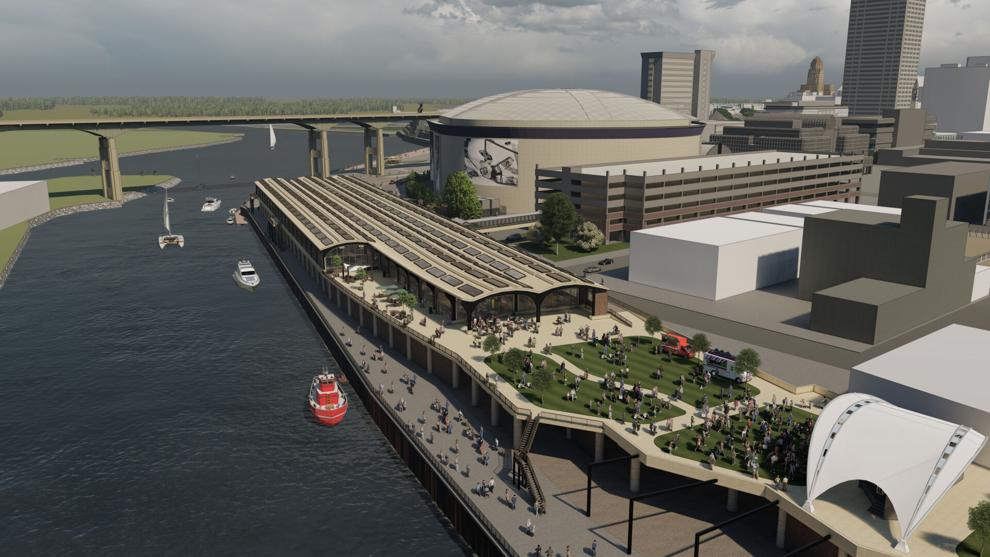 As part of the project, the NFTA will open its new station in the complex as early as 2023 to serve as southern terminus of its 6.4-mile Metro Rail system and accommodate thousands attending events at KeyBank Center.
PPS has also expanded on its "Power of 10" concept, which holds that a facility like the DL&W Terminal should offer the opportunity for at least 10 things to see and do.
"You can't just put together some shops; that idea has failed recently," Savarino said. "We've got to complement Canalside with something warm and welcoming – with a sense of 'What's next? Where do we go now? What do we do here?' "
Savarino says the study also emphasizes restoring the terminal as a place of architectural significance as well as function. Designed by railroad architect Abraham Bush in a style unique to the then-Lackawanna Railroad, it features expansive skylight systems and operable vaulted windows – all covered and hidden through the years that can now be reclaimed. Savarino says the prospect of a space filled with natural light during the day and glowing with light from within at night proves compelling.
"This Bush train shed got lost over the years and has never been appreciated as an architectural treasure, even though it was designed to be a public space," he said. "You walk in there now and it's dark, drab, cold and foreboding. But originally there were more skylights and side windows."
In addition, structural repairs are needed, as well as attention to windows, the roof and transforming former track beds between platforms into utility conduits. A key challenge also lies in providing truck access to the upper floor's exterior for delivery and garbage removal – all of which has substantially jacked up the price.
After owning the property for more than 40 years, the NFTA appears to be embracing Savarino's ideas. The developer wants to relocate Metro Rail's operations center on the first floor to accommodate its plans, and despite the significantly higher cost estimate, the authority remains committed to finding the right government funding to create a viable commercial attraction.
"This gives life, illustration and vision to what could take place," spokeswoman Helen Tederous said of the report. "It's very, very exciting. It's a huge undertaking at a time of challenges ahead.
"We feel good and we feel very positive," she added.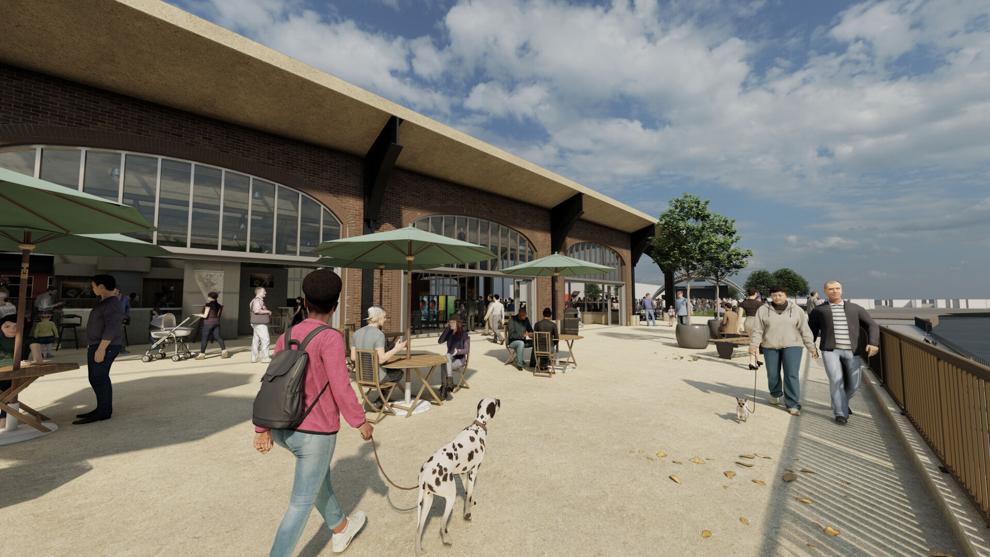 One reason for optimism lies in Rep. Brian Higgins, D-Buffalo, who remains bullish on the project and finding the money to pay for it. Though the congressman does not identify any specific funding source, he believes it can be found and likes the concept of bringing people into a unique public space.
"He's doing more to inject viability into it than anyone," Higgins said of Savarino. "He has shown a vision for what the property can look like, and that's motivational. I'm really pleased with his enthusiasm.
"It's a great thing waiting to happen," he added. "It's all viable."
State Sen. Timothy M. Kennedy, the Buffalo Democrat who heads the Senate Transportation Committee, is also embracing the PPS concepts as a "once-in-a-lifetime project."
"We need to do everything possible to make sure this vision becomes reality," he said, adding he views the DL&W Terminal as a statewide asset that could draw visitors from throughout the Northeast.
"I think this should be a priority, and we need to do whatever we need to do at the local, state and federal levels," Kennedy said.
Savarino says that in a best-case scenario, the initial stage of phased development is possible in late 2023.
Higgins predicts Washington will eventually pass an infrastructure bill that combined with historic tax credits will make more money available than at any time in recent memory.
"This will be one of the major and defining projects of the Buffalo waterfront," he said, adding he remains unfazed by the reluctance of any other Buffalo developer to take on the project.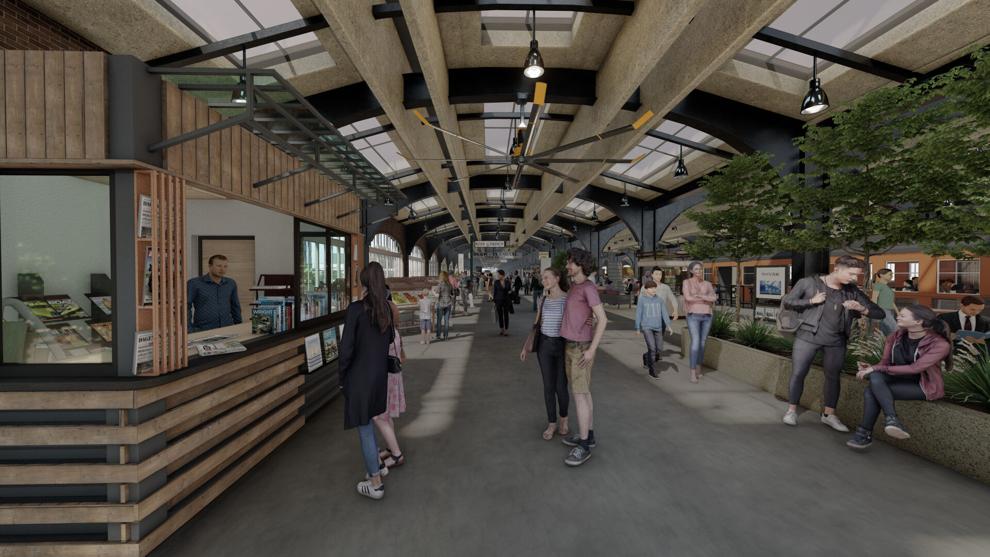 "Sam saw in that space things others didn't," Higgins said. "He's prepared to move and we're prepared to move with him."