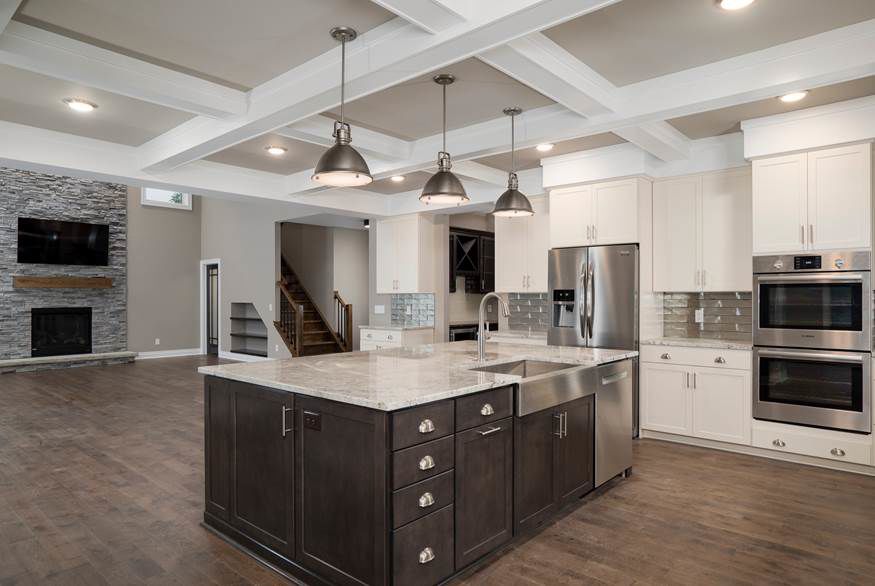 More than one-third of the units planned for a new Orchard Park apartment and town house community are poised for completion this fall.
Built by Alliance Homes and managed by its sister company, Water Valley Management, the Orchard Grove Apartment Homes development is expected to be completed in 2022. The project at 275 Shadow Lane – with an estimated total cost of more than $20 million – will ultimately bring 150 new housing units to the Southtowns.
Plans call for 78 town homes and another 72 apartments, plus a clubhouse with office space for those working from home. They will be scattered among 16 buildings on the 11-acre site, near the intersection of Big Tree and California roads.
There will also be a fitness center and a recreation room, as well as common spaces, such as a dog park and pickleball court.
Company executive Bill Burke said demand is strong enough to fill more than half of the units in the first group.
Apartment options include one-bedroom units of 860 square feet, renting for $1,245 per month, and two-bedroom apartments of 1,150 square feet to 1,320 square feet, with rents of $1,595 to $1,695.
For the town homes, the community will range from single-story patio homes with two bedrooms and two bathrooms, renting for $1,845 per month for 1,180 square feet of space, to two-story 1,620-square-foot town houses with three bedrooms, 2.5 bathrooms and attached garages. The largest units rent for $2,095. There are also two-story units with two bedrooms, at 1,520 and 1,560 square feet, for $1,945 and $1,995, respectively.
The first phase, which began prior to the Covid-19 pandemic and is currently under construction, will feature 40 apartments and 28 town homes in seven buildings. There are four detached garage buildings, with five bays in each, for a total of 20 covered spaces. Also, each town house has an attached garage with a private entry, and there's additional surface parking for others.
The first three buildings are completed, with four more in progress and slated to wrap up by late November. Preleasing already began, with enough to fill up two buildings already.
The second phase of construction, with another 56 units, has begun, and is expected to finish in fall of 2021.
The final phase of 26 units will start in late summer of 2021, concluding by spring 2022.