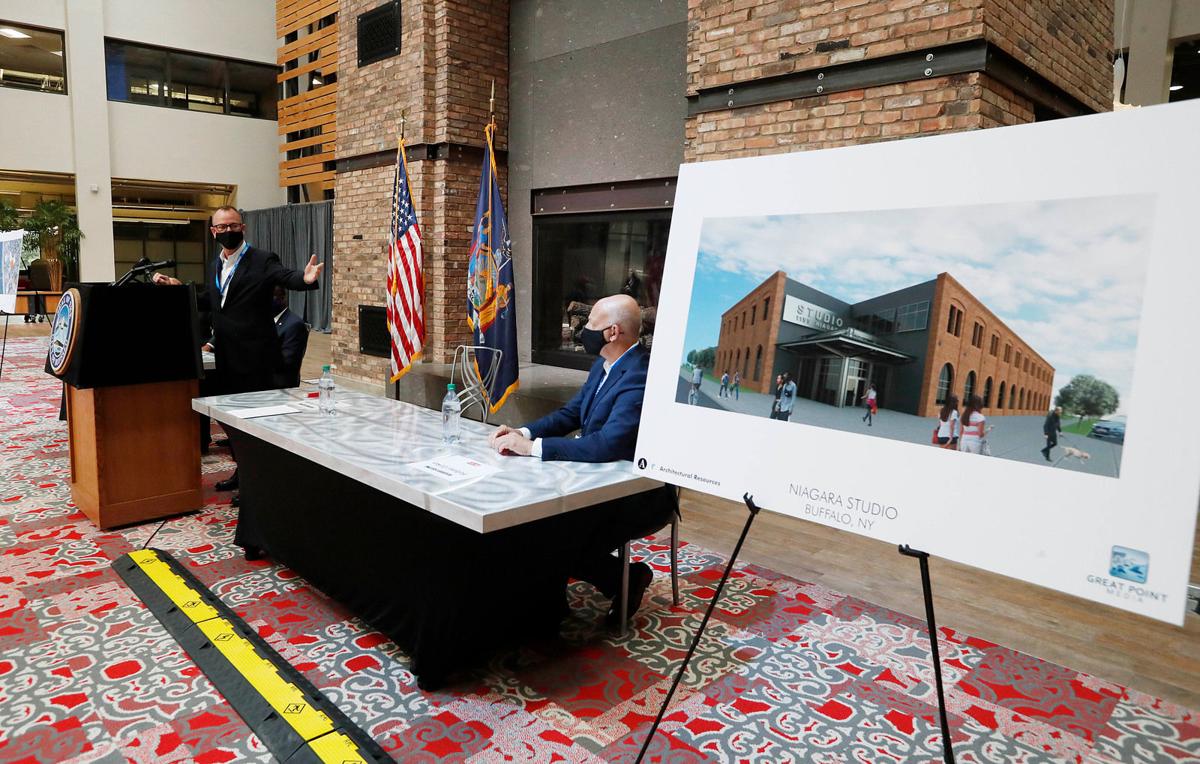 An ambitious plan for a new film and television production studio complex on Buffalo's West Side won final clearance Monday, allowing the $50 million project by a London-based movie development company to advance toward the start of construction.
Great Point Media, a media investment fund manager, plans to construct a 57,700-square-foot building at the corner of Niagara and West Ferry streets, in the first phase of what could be a multiyear development with as many as three studios. The first phase will focus on film, TV and streaming, while the second phase will target feature films.
In turn, that may yield a windfall of new opportunities, including the prestige of producing movies in Western New York, with up to 500 new jobs – not including actors and extras needed for extended periods of time for each film or show.
Project backer Larry Quinn has said that the British company expects as many as 12 television movies and two "medium-sized" feature films in the first year of operation.
"We're also looking to get a full-time television series here, and we have bid on one," said Quinn, a longtime Buffalo businessman and investor who represents London-based Great Point. "If that happens, it will be a multiyear commitment."
Under plans by Architectural Resources, the full-service production complex will initially include a 20,000-square-foot "black box" soundstage at its core, providing a large flexible-use space with 38-foot ceilings. It will feature "sophisticated acoustic and environmental controls" to support production of feature films, television or online streaming series, according to documents submitted to the city.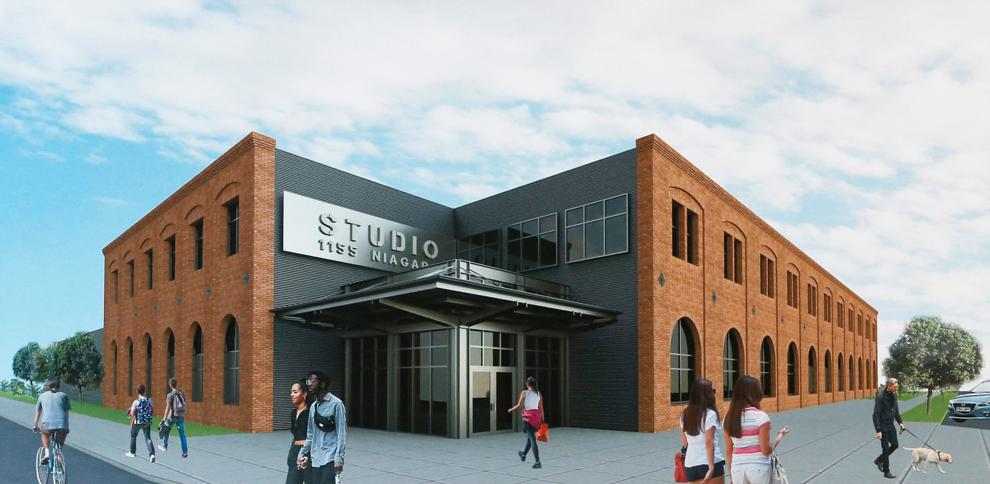 That studio will be surrounded on two levels by creative and support space, including dressing and makeup rooms for actors, crew rooms, lighting and camera rooms, offices for script development, accounting and management, and areas for costume design and set construction.
A 74-space production lot south of the building will be used not only for parking and for staging film and stage equipment trucks, but also for filming outdoor scenes for "whatever television show or movie happens to be in town," said architect Kevin Murrett of Architectural Resources.
The project will be located on 3.67 acres of vacant land at 1155 Niagara that the British film company, through its Great Point Opportunity Fund, agreed to purchase from an arm of Rich Products Corp., whose headquarters is located across the street.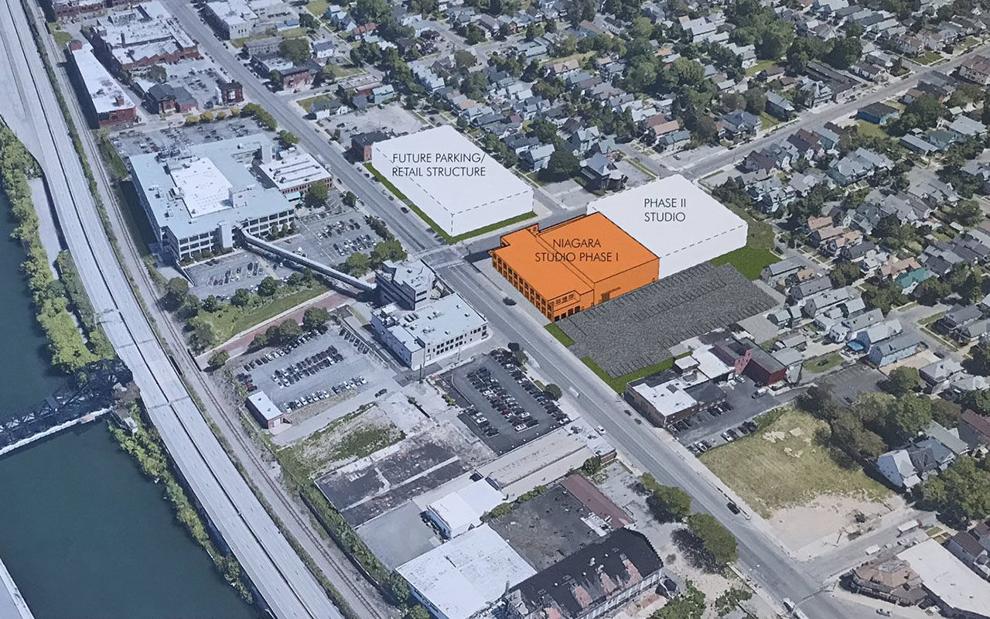 The site previously held a high-bay refrigerated warehouse and manufacturing facility that was empty before it was demolished by Rich Products in 2019. But it had once been the start of the company 75 years ago, housing the initial production of what would eventually become Coffee Rich, the company's flagship nondairy creamer product.
Great Point obtained 11 variances from the Zoning Board of Appeals earlier this month, but agreed to install a curated mural project on an expansive blank wall of the studio building along Ferry, and will add 15 new trees in the neighborhood. Great Point is also seeking a package of sales, mortgage recording and property tax breaks from the Erie County Industrial Development Agency. 
With Monday's approval by the Planning Board, groundbreaking is expected in September, with completion by September 2021. If successful, the company would proceed to a second phase of expansion within 12 months, with another identical building behind it extending toward West Avenue.