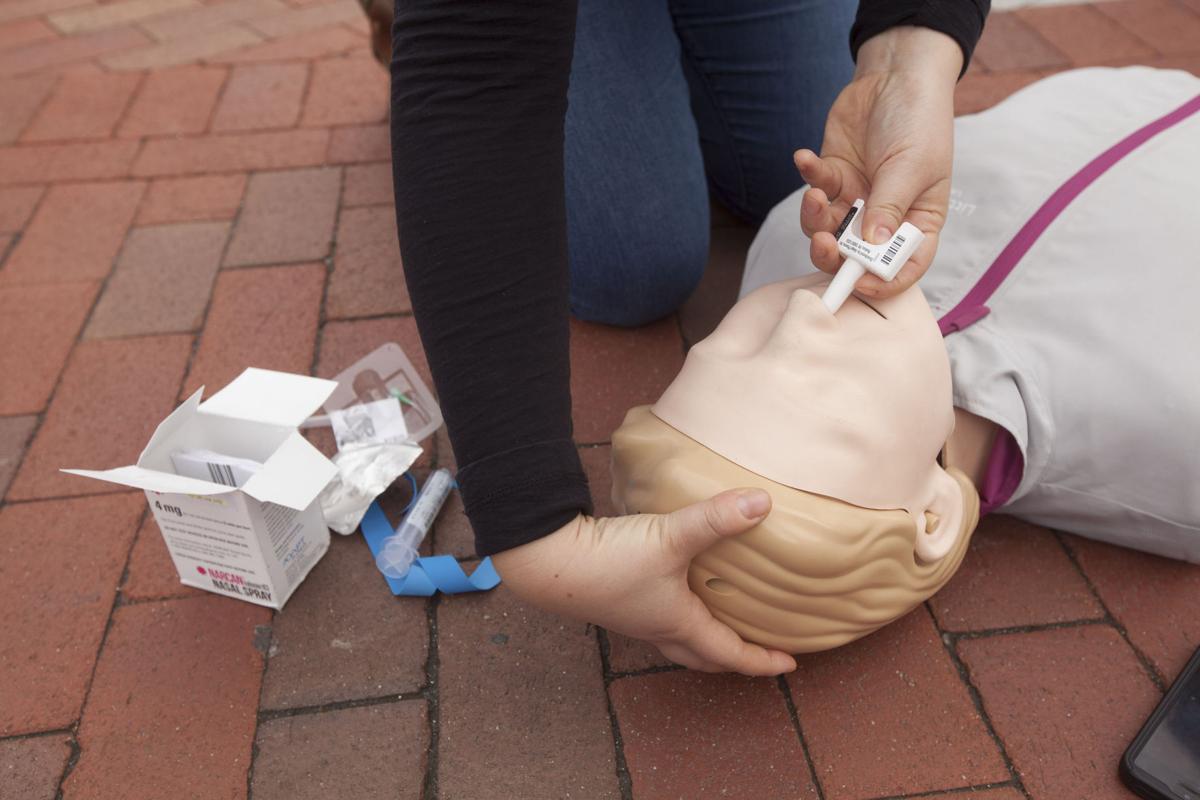 Erie County's three-year decline in overdose deaths is coming to an end. Public health officials are bracing for an increase in deaths this year after seeing steady declines since the peak of the opioid epidemic in 2016.
County leaders blame cocaine for the increasing number of deaths.
County Executive Mark Poloncarz and Health Commissioner Gale Burstein said cocaine is now being mixed with fentanyl and fentanyl derivatives, resulting in older adults and even professionals dropping dead.
So far this year, as of Thursday, 44 residents are confirmed dead due to opioid-related overdoses and 127 others are suspected to have died from overdoses. That compares with 156 people who died of an opioid-related fatality all of last year.
"What is most concerning is that appears to be not from traditional opiate users – those who use heroin, those who use other forms of opiates – but from those who are using cocaine," Poloncarz said Tuesday. "We know now that cocaine is being spiked with fentanyl to the point that some 'cocaine' is all fentanyl. And that's basically instantaneous death for the individual that ingests it."
In 2016, deaths associated with fentanyl-laced cocaine accounted for 15% of opioid deaths, according the the Erie County Health Department. For confirmed cases in 2020, that percentage has grown to 45%.
Poloncarz also pointed out that 13 residents ages 60 and over died of opioid overdoses last year. But 10 individuals in the same age range have already died so far this year. That is likely to mean that cocaine users who are dying may be habitual users who don't consider cocaine to be a dangerous drug.
"It is a dangerous drug on its own, and when it's spiked with fentanyl, it's a killer," he said.
Burstein said this new demographic of drug victims includes middle-aged residents.
"These are people who are my age, and people who are in their 40s, 50s and 60s," she said. "They're professional, and they're found at home alone."
Local officials said it's possible that with more people staying home and working from home, social isolation may be contributing to the increased drug use and drug fatalities.
Erie County District Attorney John Flynn said it's also possible that some drug overdoses could be a side effect of New York bail reform because more individuals are not in pretrial custody where they may have better access to drug treatment.
Emma Fabian, associate vice president of Harm Reduction for Evergreen Health, said that what county officials are saying lines up with what they are hearing as front-line health care providers who offer programs and supplies to drug users who need services.
"In April it became pretty evident that we were hearing more stories about people," she said. "Patients were reporting that their peers were passing away from what were different derivatives or analogs of fentanyl in the cocaine supply."
That was a concern for Evergreen Health officials because cocaine users may not be as familiar with the services and supplies that heroin and opiate users already know about to reduce their risk of death, Fabian said.
"People who are recreational or occasional, or even routine cocaine users don't have tolerance for fentanyl," she said.
Cocaine is a stimulant and not an opioid drug by itself, so cocaine users may not have the supplies or education they need to help keep them safe from opioid overdoses.
Erie County has multiple resources to help assist with drug addiction or those in need of the rescue drug Narcan.
Residents may text (716) 225-5473 to obtain free doses of Narcan. Call takers will ask no questions, except to know how they can get Narcan to the individuals who call, Burstein said. The county also has an Addiction Hotline staffed around-the-clock to link residents with information, treatment and other resources. The hotline number is (716) 831-7007.
The Erie County YouTube channel also features a video on how to save a life with Narcan.