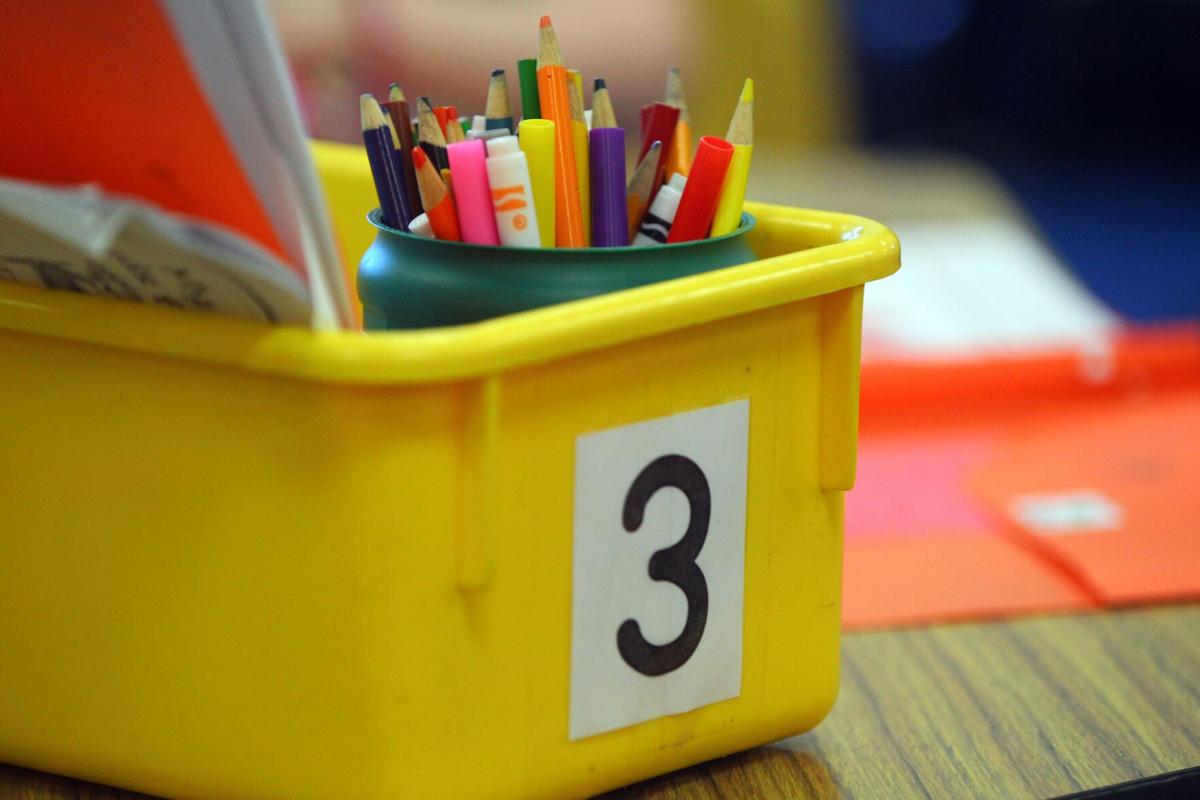 Come September, your kids most likely will be learning from home again, for part of the week or maybe even all of it.
But you have to work. You haven't budgeted for child care. And you don't even know where to find a program with space available.
The situation might seem impossible, but there is some good news.
Many child care programs do have space available – and new programs are being created to provide even more.
There's funding available to cover the cost for many families.
And if you can't or don't want to enroll your kids in a child care program, you might be able to take time off from work to stay home with your kids – and continue collecting a paycheck.
Here's what you need to know.
Finding a child care program
If you need help finding your child a spot in a program, your first step should be calling the Child Care Resource Network at 716-877-6666 or going to wnychildren.org.
They can help connect you with one of the programs in your area that has seats available.
The Boys & Girls Clubs of Buffalo, for instance, set up weekday programs for school-age children soon after the pandemic hit. It has had openings in the programs ever since – and still does.
"I attribute it to a lot of parents working from home or people swapping and watching each other's kids," said Shari McDonough, the CEO of Boys & Girls Clubs of Buffalo. "And a lot of part-time people changed their schedules around so they could be home when they needed to be."
Similarly, the YMCA is putting the finishing touches on a weekday program for kids from 5 to 12 years old in the fall. There will be more than 400 spots available across eight sites in Western New York.
More programs will be opening.
Local organizations are stepping up to fill the need, according to Deputy Erie County Executive Maria Whyte. Churches, community centers and even senior centers could house programs where kids can spend the day, bring their school laptop or iPad and log on for their online instruction while their parents are at work.
Those new centers might not all be up and running before school starts, she said, but should be open soon after.
Getting help to pay for child care
Once you find a program, you have to figure out how to pay for it.
Depending on how many kids you have and how many days a week they're learning remotely, you could end up needing to spend several hundred dollars a month – or more – that you hadn't planned on.
But you might qualify for financial assistance.
"If you need to work and you haven't budgeted for child care and you need financial assistance, we're trying to provide some subsidy," said Whyte, who is co-chair of an emergency child care task force. "It may not be 100%, but we're trying to provide some subsidy."
There are two government programs that could help.
Families are eligible for help through the federal Workforce Development Institute as long as your gross family income does not exceed 200% of poverty level, which varies based on the size of your family. For a family of two, the maximum income is $33,820. For a family of four, it's $51,500.
If you make too much money to qualify for that program, you may qualify for a subsidy through the Erie County Department of Social Services. Because of the pandemic, eligibility has been broadened to include families whose income is up to 85% of the median income in the state. For a family of two, the maximum income is $55,453. For a family of four, it's $81,549.
The funds available for those subsidies are limited, though, Whyte pointed out. She encouraged families to apply for help as soon as possible.
Generally, the subsidies are available for children up to 12 years old.
The county also is looking into the possibility of using federal CARES Act money to help underwrite some of the cost of programs, she said.
In addition to government help, some child care programs also offer financial help. Among them are the Boys & Girls Clubs of Buffalo and the YMCA.
"We just want kids to get the care they need," said Penny Snell, the YMCA's vice president of program quality and innovation.
Enrolling your kids in a child care program is not the only option.
You might be eligible for up to 12 weeks of partially paid leave to care for a child whose school or child care provider is closed because of the pandemic.
Some employees can receive two-thirds of their regular pay under the federal Families First Coronavirus Response Act. It is capped at $200 per day. Most public employees qualify for this paid leave. So do most people who work for a private employer with fewer than 500 employees.
"If you qualify, you get that leave," said Brendan Kelleher, a partner with the Harris Beach law firm who specializes in employment and labor law.
Not everyone qualifies, though. If you work for a private entity with more than 500 employees, you are not eligible.
Private businesses with fewer than 50 employees might qualify for an exemption if providing the leave would jeopardize the business.
Some federal employees are not covered by the Families First Coronavirus Response Act, but they are covered by other legislation that also provides paid leave.
If your employer is covered by the act, there is some very important fine print to be aware of: If there is another way for you to provide care for your child without having to take a leave from work, you do not qualify.
For example, if there is another parent or other adult in the house who is available during the day to care for your child, you are not entitled to the paid leave.
"The employer could require proof that the school or child care provider is closed because of Covid and that there's not another suitable adult in the house that can provide child care," Kelleher said.
If you provide false information to your employer, you could face disciplinary action.
Although you would receive only two-thirds of your regular pay under the Families First Coronavirus Response Act, your employer might agree to let you use accrued sick time to cover the other one-third of your salary.
This paid leave is not just for parents with younger kids. You are eligible for the paid leave as long as your child is under 18.
And you might be able to take the leave a little bit at a time – say, two or three days a week, on the days your kids are learning from home.
That's a bit of a grey area, in terms of the law, Kelleher said. In the past, this kind of leave had to be taken in one-week increments. But a recent court ruling in another part of the state determined that employees could take the leave intermittently. That ruling is not legally binding in Western New York, but courts could give some deference to it, Kelleher said.
You have until Dec. 31 to use the leave. But Congress could extend the leave program, or authorize a new one.